[vc_row][vc_column][vc_column_text]Marked annually on March 8, International Women's Day is one of the most important days of the year to celebrate women's achievements that otherwise would go unnoticed. That is why, the International Coalition of Sites of Conscience launched (Extra)Ordinary Women, a global campaign to shine light on ordinary women whose work within their communities is extraordinary, and yet, not widely visible or lauded. [/vc_column_text][vc_empty_space][vc_column_text]Fund B92, Sites of Conscience member in Serbia, joined the Coalition for this campaign and interviewed Jelena Gajić, an (extra)ordinary woman from their community.[/vc_column_text][vc_empty_space][vc_text_separator title="Jelena Gajić"][vc_empty_space height="20px"][vc_column_text]
Survivor, Entrepreneur and Social Activist
[/vc_column_text][vc_empty_space][/vc_column][/vc_row][vc_row][vc_column width="1/3″][vc_single_image image="26663″][/vc_column][vc_column width="1/3″][vc_single_image image="26662″][/vc_column][vc_column width="1/3″][vc_single_image image="26661″][/vc_column][/vc_row][vc_row][vc_column][vc_empty_space][vc_column_text]Fund B92: Hi Jelena, can you tell us in short about yourself and your work?
Jelena Gajić: Sure. I am Jelena Gajic, I come from Pancevo, Serbia. I grew up in a nearby Omoljica village, but I've been in Pancevo for a long time now. I have two teenage sons and they go to school here. My work is also based here – I have been making and selling jewelry for almost 10 years now, and that's how I make a living. Apart from that, I've always been involved in my community in various formal or informal ways. For the past five years, I have been primarily engaged in the local women's social enterprise "Hands," which aims to empower disadvantaged women economically. Those two are much interconnected to me, as I myself, as a woman, have gone a long way to be where I am today, and now in "Hands," I support other women to connect, find support and make a living. 
Fund B92: Thank you. Could you tell us more about the challenges you have faced yourself? What brought you to where you are today?
Jelena Gajić: Well, I started from zero, with scarce resources and skills, no support and all at the time when my personal life was also quite challenging as I was living at a local Safe House after an abusive marriage and a divorce. What led me here is my strong will and dedication to become independent in every single way despite all circumstances. At that time, there was little to no state support for women's economic empowerment in Serbia, so I knew I had to find support elsewhere.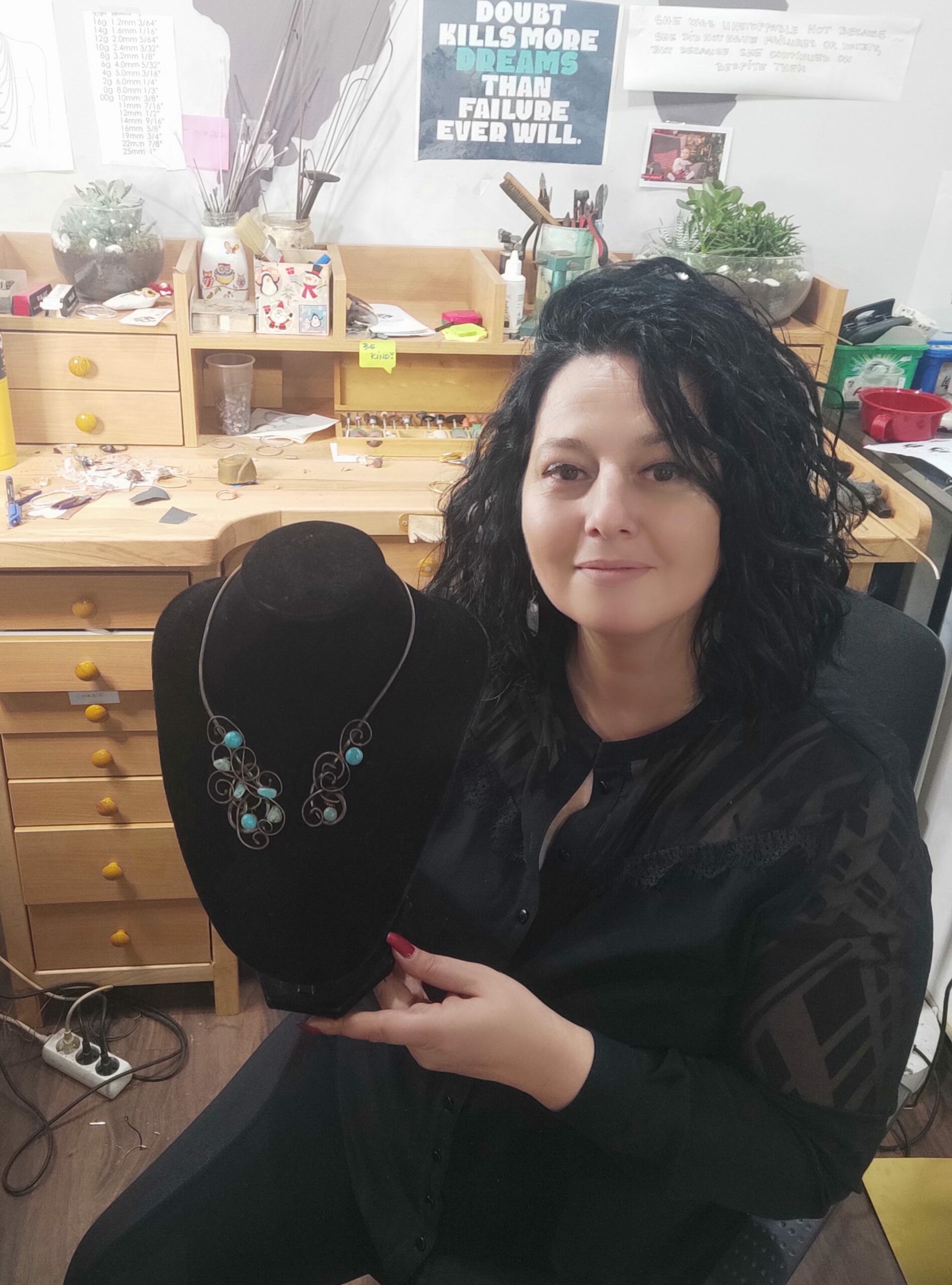 I've always liked making jewelry and I started doing that with the intention to sell it. I reached out to my community through Facebook and in person, and things got off from there… At one point, I applied for and received a micro-grant for women small business entrepreneurs from Fund B92 and bought tools and machines that speeded up a production process. That also inspired me to reach out to other opportunities and keep my eyes open to possibilities. I now sell most of my products online to overseas customers and have also hired an assistant.
Fund B92: What would you say was the most valuable resource of all? Or, in other words, what is it in particular that you would tell women in your local community need?
Jelena Gajić: I wouldn't single out one thing. To succeed, a woman needs an opportunity to learn new skills but also a certain amount of financial resources to start off. Now there are more programs to empower disadvantaged women. However, there are still no comprehensive state programs. For example, when leaving Safe House, women are more or less on their own when it comes to finding a job. Moreover, employers unfortunately still lack awareness of the problems these women face and their specific life situations. Not to mention that most women need to learn new skills in order to adapt to the labor market.
In that sense, I would say that education and some kind of financial support are equally important. However, in the end, the most valuable resource is people themselves, or should I say – an opportunity to connect with great people in your community build lasting relationships and social support. That's exactly how I ended up being engaged in "Hands."
Fund B92: Could you tell us more about "Hands" and your engagement in it?
Jelena Gajić: Five years ago, I participated in Fund B92's program "She-Empowerment," aimed at economic empowerment of disadvantaged women, and attended various courses they organized. As part of the project, there was an idea to establish a women-led social enterprise to provide local women, especially survivors of domestic violence, with a safe space to learn new skills and earn some additional income. Most project participants were familiar with textile, and that's how "Hands" main activity became textile items production. Fund B92 helped in finding space and necessary equipment, as well as additional training. As the project ended, I became "Hands" representative and am involved in its management on a daily and volunteer basis. So far we have sewed tote bags and other small items for numerous corporate customers, while new women who are joining "Hands" still learn sewing from older members and support each other in other aspects of life. And of course, they can bring their children along whenever they need, which makes our little social enterprise much livelier. And more lovely.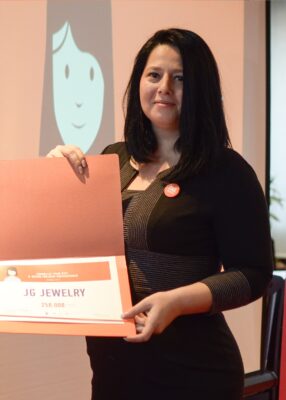 Fund B92: How have things evolved during those five years? 
Jelena Gajić: The core idea remained the same. "Hands" offer education plus an opportunity for additional income, along with an exchange of experience, advice and support. However, our ambitions have grown as we hope to start selling on global platforms one day. Also, the Covid-19 pandemic took its toll, especially on communication. Now we know we need to learn to connect more between each other and customers via online tools. So apart from learning specific skills related to textile production like sewing and embroidery, we've dedicated part of our space to IT Lab and organized digital literacy classes. 
Fund B92: What advice would you offer to other women out there trying to improve their communities?
Jelena Gajić: Recently, when I asked one woman what "Hands" meant to her, she replied, "a sanctuary. " So my advice would be – whatever you do, make sure people feel good when working with you. A positive, supportive environment is the best place for meaningful growth. And then together, reach out to even more people and organizations around you and expand your impact wider![/vc_column_text][/vc_column][/vc_row]