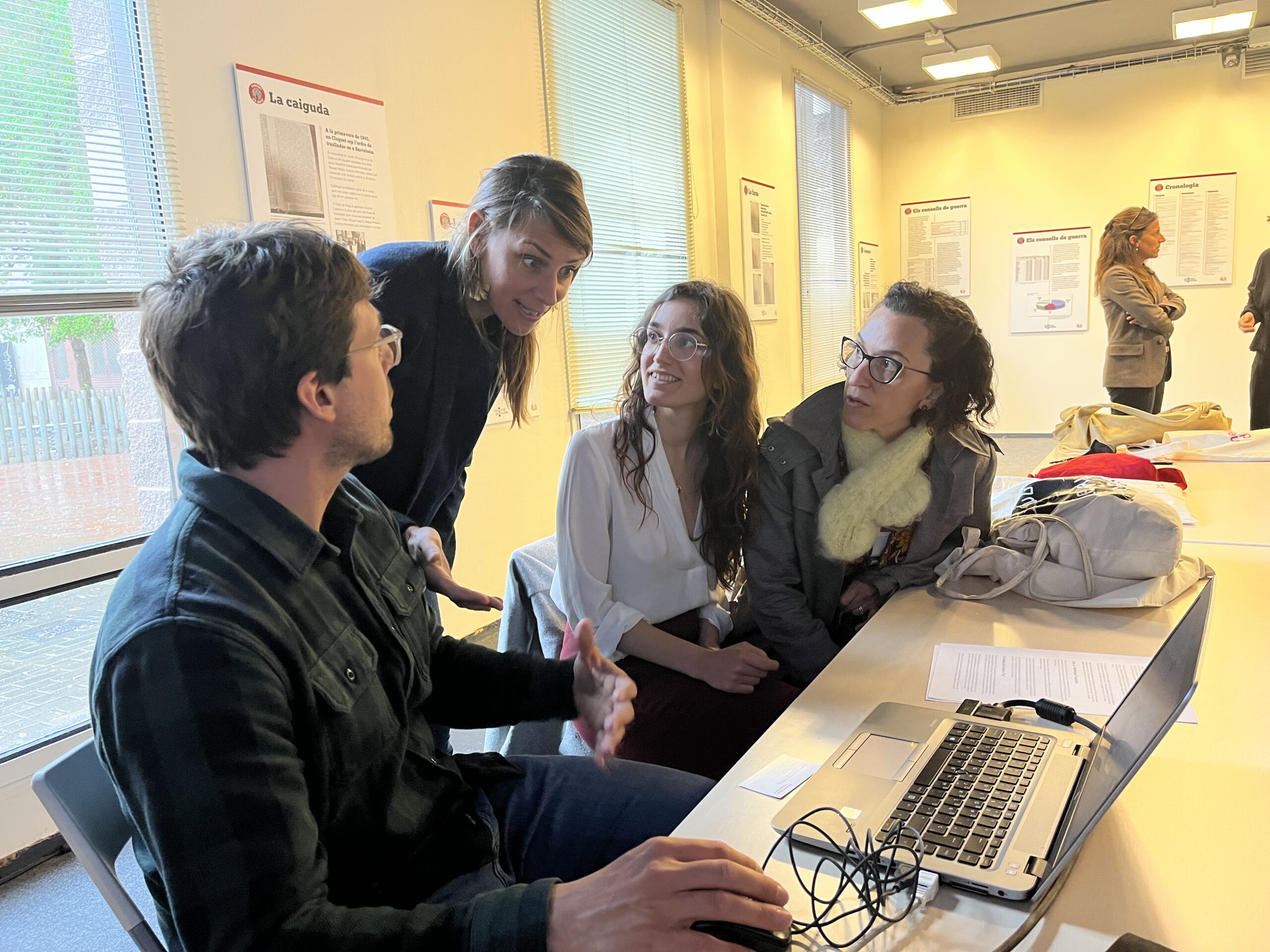 The Global Networks Department advances the Sites of Conscience movement by supporting a range of activities designed to increase members' capacity to use the past to engage communities in addressing urgent social justice issues.
In doing so, the Global Networks team works with members in an inclusive, holistic, and participatory manner to strengthen skills; provide financial and technical support; create opportunities for networking, exchange, and partnership development; and boost advocacy efforts. The department is the connective tissue that binds this dynamic network of over 350 sites in more than 65 countries.
At the Global level, the Global Networks team organizes summits and conferences on the most pressing social and human rights issues affecting Coalition members and their communities around the world; fosters cross-regional exchange and collaboration; and creates opportunities for members across regions to come together and shape a Sites of Conscience global agenda for action on contemporary challenges to democracy and human rights through thematic networks and other means.
At the Regional level, the Global Networks department oversees six Regional Networks, providing opportunities for members to come together, coordinate, and elevate their individual efforts in a particular region. Regional Networks build the capacity of emerging initiatives in each region and strengthen the collective memory of past struggles for human rights through joint projects, workshops, advocacy campaigns, and other activities. They also provide members with the unique opportunity to share methodologies and best practices within the region. Currently, the Coalition's Regional Networks include: Africa, Asia and the Pacific, Europe, MENA, North America and Latin America and the Caribbean.
At the Individual level, the Global Networks department guides members as they seek to put the Sites of Conscience methodology into action in their communities. It provides personalized programmatic, technical, and financial support to develop new Sites of Conscience programs that activate memory to engage the public in connecting past and present, and in taking action on contemporary social and human rights challenges.
In carrying out its work, the Global Networks team works closely with the Coalition's other departments, including the Global Initiative for Justice, Truth and Reconciliation (GIJTR), Methodology & Practice, and Communications, leveraging their experiences, impact, best practices, and lessons learned.
For more information, please reach out to Silvia Fernández, Global Networks Program Director, at sfernandez@sitesofconscience.org.