[vc_row][vc_column][vc_hoverbox image="19259″ primary_title="  " hover_title="Women of Conscience"]A brand new initiative.
Connecting Women, Catalyzing Change.[/vc_hoverbox][/vc_column][/vc_row][vc_row][vc_column][/vc_column][/vc_row][vc_row][vc_column][vc_basic_grid post_type="post" max_items="6″ gap="20″ grid_id="vc_gid:1542296954321-1860694ac1978a049507110d1762bdab-1″ taxonomies="1404″][/vc_column][/vc_row]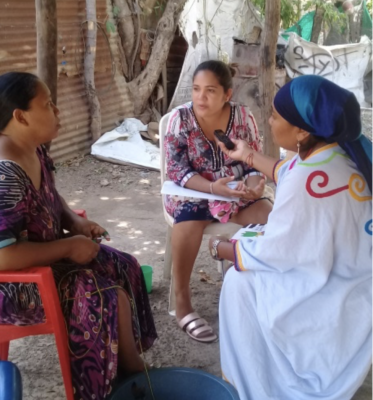 Women's leadership and peaceful societies are inextricably linked: one cannot exist without the other. While this fact is well-documented, women around the world continue to be excluded from the very conversations they must be leading if peace, respect and dignity are to take root following conflict or abuse.
On the ground in 65 countries, the Coalition has prioritized the collection and sharing of women's stories since its founding in 1999, and is working with its members to propel women across the globe to positions of influence in effective and efficient ways. This month, in recognition of International Women's Day on March 8th, we are pleased to share 8 additional ways you can help this movement foreground women's experiences and, by doing so, ensure peace for the long-term.
1. Go Virtual: Watch Our March 14th Conscience Matters Webinar on Women and Incarceration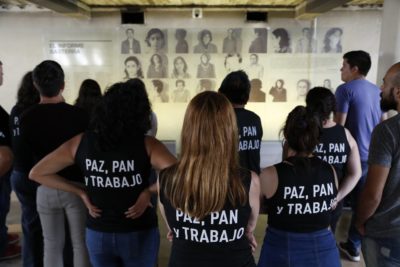 Women have long been incarcerated alongside men, and yet their experiences of it have been far less explored or, often, remain entirely unknown. Our Conscience Matters webinar on March 14th brought together three Sites of Conscience working to change this by foregrounding the history of women's imprisonment and the ways in which women's individual trauma has led to reconciliation, healing and advocacy.
Lebo Marishane joined us from Constitution Hill in South Africa, a former prison and military fort that bears testament to South Africa's turbulent past. Fatna al Bouih spoke from Casa Memoire in Morocco on her own incarceration and political activism. Maria Jose Kahn shared details from Museo Sitio de Memoria – ESMA's new Coalition-sponsored exhibit on the experiences of female detainees under the Argentinian dictatorship.
While comparing lessons learned in creating platforms for women's stories of incarceration, the panel also provided Coalition members useful strategies for harnessing the power of place – and the power of women – to build stronger, more resilient communities.
To listen, click here.
2.Save the Date!
#MeToo and Museums: How Museums and Cultural Institutions Can Best Support Women's Stories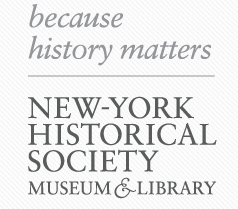 On Wednesday, May 8 from 6:30 to 8:00pm, the International Coalition of Sites of Conscience is co-hosting an exciting event with the New York Historical Society's Center for Women's History in their Skylight Gallery.
With the rise of #MeToo, women are speaking about their experiences and insisting their histories are accurately preserved in politics and culture. In response, many museums and historic sties are reevaluating the vital role they can play in collecting and sharing these often overlooked and undervalued stories. This panel will bring together Linnea Grim of Thomas Jefferson's Monticello, Barbara Lau of the Pauli Murray Center for History and Social Justice, Vanessa Johnson of the Matilda Joslyn Gage Foundation, and the International Coalition of Sites of Conscience – a global network of more than 250 museums, historic sites and memorials in over 65 countries dedicated to using the past to transform the future. Moderated by Valerie Paley, senior vice president, chief historian and director of New-York Historical's Center for Women's History, panelists will share their experiences overturning the traditional narratives and amplifying the voices of resilient and powerful women as well as compare strategies for creating effective platforms for women for generations to come.
3. Share Your Knowledge Through Wikipedia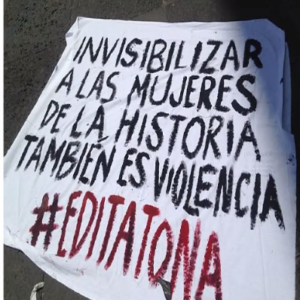 Did you know only 16% of biographies on Wikipedia are dedicated to women? Through communal editing, we can change this! Luisina Ferrante and Giselle Godoy from Wikimedia Argentina hosted two Conscience Matters webinars in February discussing gender and Wikipedia. By sharing your historical expertise on on the site, you can combat gender inequity on the world's most accessible Encyclopedia from your own computer. The tutorial is available in English here and in Spanish here. Get typing!
4. Let's Talk! Facilitate a Dialogue at Your Institution, School, or Community Group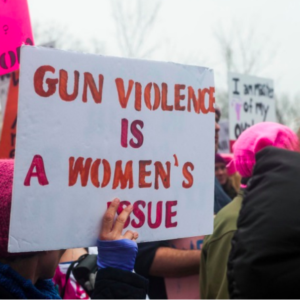 The Coalition regularly puts out Front Page Dialogues (FPD) for its members – a series of dialogue models designed to generate conversations about relevant issues as they emerge, providing a guide for engaging visitors in dialogue and action on pressing events in real time. For this month, we are making our FPD Women's March and Women's Right available to the public. We encourage you to adapt and ground the dialogue in the unique history that your Site of Conscience works to preserve and share.
There are also a number of Sites of Conscience – Pauli Murray Center, the Jane Addams Hull-House, Kdei Karuna, and the Parramatta Female Factory Precinct Project to name just a few – that offer great resources on the issues that affect women most.
5. Get Creative! Body Mapping and Art for Action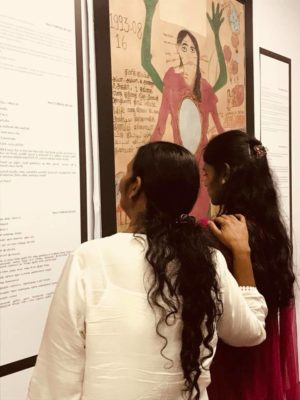 There are a range of verbal and non-verbal tools that both assist survivors in coming to terms with past conflict, and also help more general audiences better understand and empathize with the pain of others. Through its Global Initiative for Justice, Truth and Reconciliation (GIJTR), the International Coalition of Sites of Conscience leads trainings on "body-mapping" – a technique in which one tells a story through a life-sized drawing of her or his body. The trainings are a response to the strong need for more inclusive, grassroots transitional justice mechanisms in post-conflict settings to support ordinary citizens who are struggling to come to terms with the loss, displacement and destruction caused by war and other traumatic events. The trainings, outlined in this Coalition toolkit, can be applied to a range of topics, audiences and contexts. Another recent toolkit, focusing on truth-telling workshops in Colombia, details a collection of other art-based memorialization projects.
6. Just Show Up! Attend an International Women's Day Event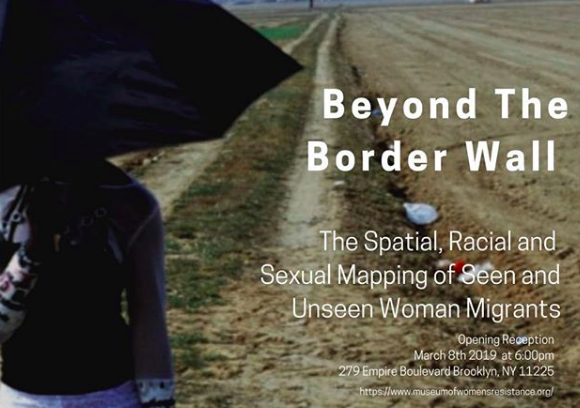 International Women's Day has a database of hundreds of events in every country. All events are sorted by location on here. The 2019 theme is #BalanceForBetter.
Sites of Conscience across the world are also holding events! For instance, New York City member the Women's Museum of Resistance Black Women's Blueprint is hosting "Beyond the Border Wall: The Spatial, Racial and Sexual mapping of Seen and Unseen Women Migrants," an exhibit on women migrants' experiences of racism and violence. For more information, visit here.
7. Go Local! Get Involved with Community Gender Equity Legislation Initiatives: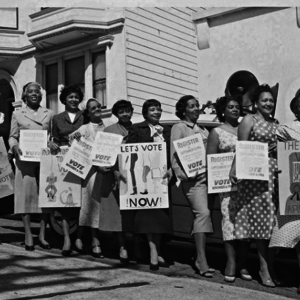 As our Founder Ruth Abram put it, "The history of women organizing is a bottom-up history. If it doesn't start on the ground, it doesn't work." So, pick up the phone and call your local representatives and let them know you care about the fact that American women with full-time jobs still earn only about 77 percent of their male counterparts' earnings; and that women and LGBTQI+ employees the world over still need legal protection against discrimination; and that domestic violence is unacceptable no matter what context.
8. Get Involved for the Long Haul: Women of Conscience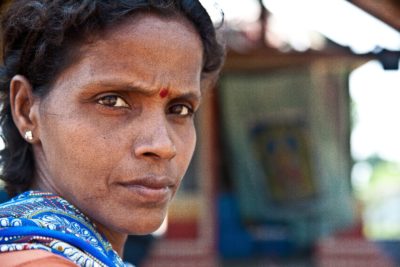 Around the world, women are breaking the rules. They are banding together to speak about their personal experiences with discrimination, gender inequity and violence – regardless of cultural taboos, how much time has passed or who they offend. To harness this energy, in Fall 2018 the Coalition launched "Women of Conscience," a new initiative to ensure women's full participation and inclusion in all levels of peace-building. To learn more about the initiative, and how you can get involved, contact Sara Murphy, Director of Development.