An Interview with Stacey Garcia
Communications Assistant Kassidy Charles recently sat down with Program Manager Stacey Garcia, who is helping facilitate ICSC's Addressing the Silences project, to talk about how Sites of Conscience and their allies can transform their communities by turning inward and correcting absences in their own collections. All images are from the project's first in-person workshop held in March 2023 in Austin, Texas.
---
Can you give us a overview of Addressing the Silences? As you see it, what are your main goals for this project?
Ultimately, the Addressing the Silences project is about helping Sites of Conscience better reflect and engage communities who have been historically marginalized through relationship building and collaboration. How do we plan to do this?
ICSC has brought together 10 member sites from across the United States who will work together over the next three years to really reflect, correct and transform their site. Each site varies in terms of size, history and location, and all of them are at different stages in terms of their community engagement. What binds them is their common goal of wanting to build a strong relationship with the community whose stories, ideas or values are currently absent at their site. This project is really rooted in building those relationships since that's how positive, sustainable community change happens.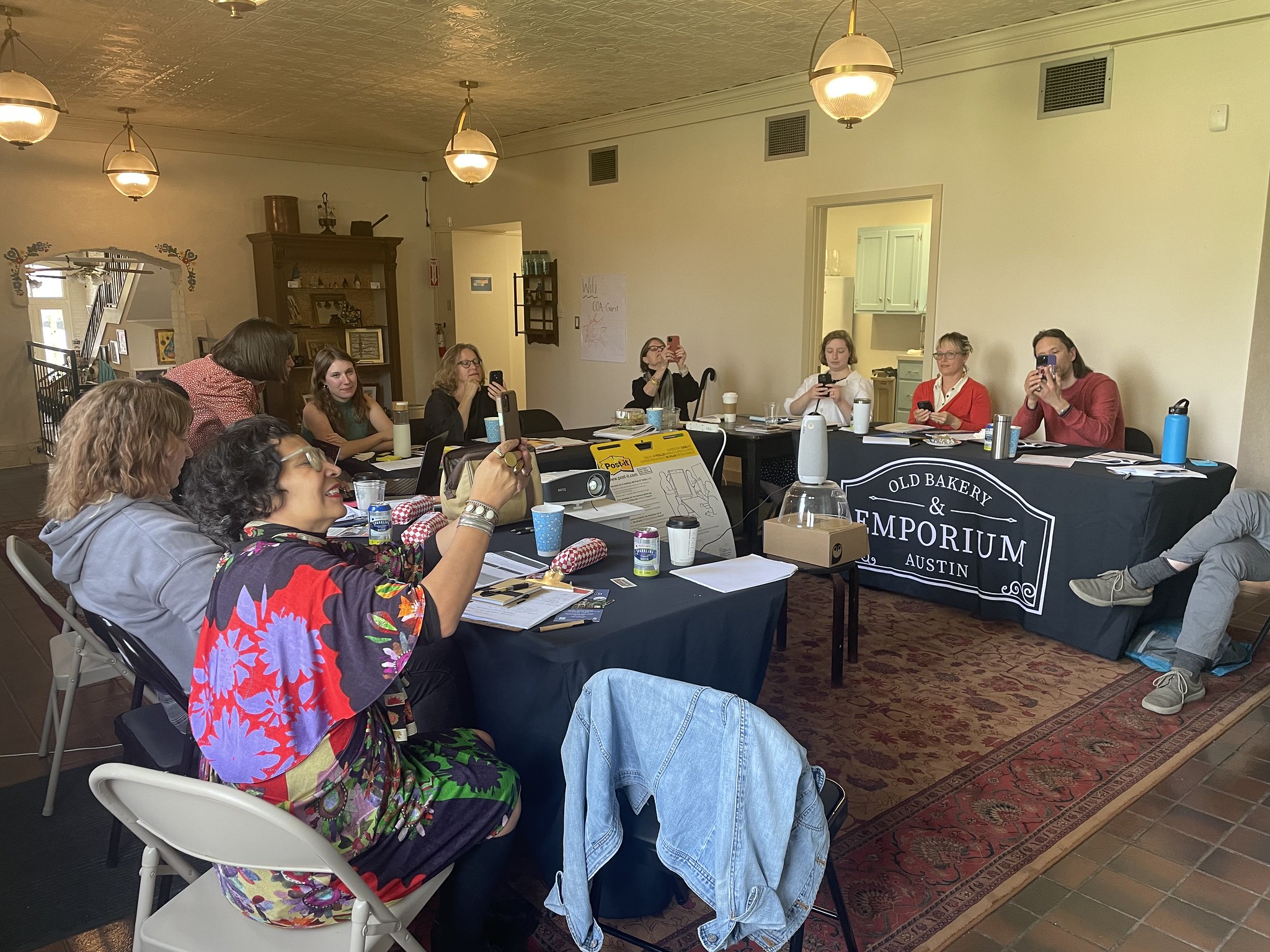 We'll do this in a few phases:
First, each site will do deep reflection work. They'll clarify which communities they want to serve as part of their mission but whose stories, ideas, or values are absent in their site's current operations, collections, or programs. The goal of this first phase is to identify those gaps, but also try to get to the root of understanding why those gaps exist in the first place and why they persist.
Next, participating sites will move into a correction phase by initiating a new relationship with a partner from that community. This could be another nonprofit, a neighborhood group, a grassroots organization or even a group of community organizers. Ideally, the partner will be a sort of group representative, that is, highly connected to the community the site wishes to better serve. Together, the site and the partner will build a new relationship that is mutually beneficial and transparent, with the collective goal of uncovering absences and identifying solutions in partnership together.
Then, each site will co-create with their community partner at least one meaningful internal change to begin to address those absences. This could be a change to hiring practices, collections policies, or partnership strategy, etc. This internal change will then be accompanied by a larger public-facing external change that the site and partner also co-create. This could be an exhibition, an event, a town hall meeting, a new program, or something beyond the museum's walls. This external change will further correct these absences and open up space for wider community outreach, dialogue, and public engagement.
Finally, as a cohort we are hoping to share our learnings with the wider field by holding webinars and speaking at conferences about our experiences throughout this process. Toward the end of 2025 we'll compile our learnings into a toolkit that will help other sites correct absences by building new, transformative community partnerships.
What kind of impact do you see Addressing the Silences as having, either on yourself or on the participants?
We hope that this experience is transformative for everybody who is participating – including the sites, the community partner, the communities that they serve – and also for ICSC staff as the project's facilitators.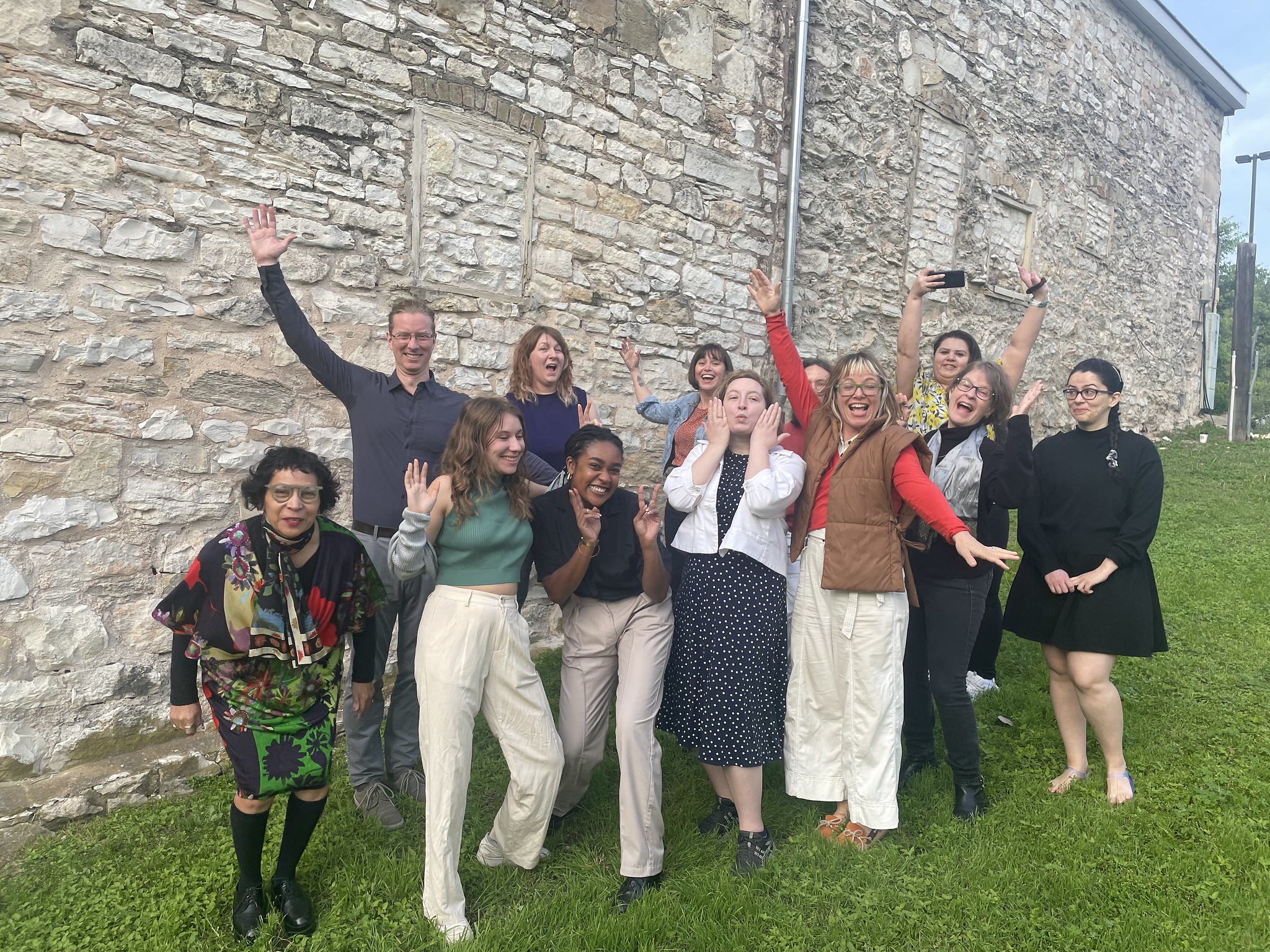 For participating sites, we're really hoping that they become more inclusive, community-driven, and energized to collaborate with even more partners in the future. to create more change, and make strides toward justice. For the community partners, we're hoping that they walk away from this with a dedicated, trusted organizational partner that is excited to collaborate with them through challenges and really amplify their stories, values, and ideas for the long term. I want those partners to feel honored and valued and like there is a long-term commitment from these institutions to do better. For the larger field, we're hoping that we can share the lessons learned through this process and hopefully make it easier for folks to do this sort of work. It may sound easy, but change from within is hard. Looking at your site honestly is hard – but it's worth it.
Which aspect of the project are you personally looking forward to most?
I love working with changemakers – and that's what Sites of Conscience are at their core. I'm really honored and excited to be working and learning with all these members, these leaders, who are already doing such excellent work and are excited and motivated to push that work even further. I love working with people like that.
Also, there's so much this group has to learn from each other and my hope is that we can build strong, trusting, and energizing relationships with one another to support each other as we collectively work toward a more just and equitable world. Changemaking work is hard but it's also exciting and joyful and so much better when you do it together.
For organizations looking to take on projects like this, what advice would you give them?
I think this project is a friendly reminder to start somewhere – start with one important story that's missing, start building one new relationship, do one internal systems change, do one external public change. You don't have to reinvent the wheel in order to make a difference; that's too overwhelming anyway. But by making even one change, you start to build the muscle that leads to further change. Hopefully that slow, reflective, and intentional approach helps you learn different processes, experiences, or tools that make this work feel less overwhelming and more exciting and doable.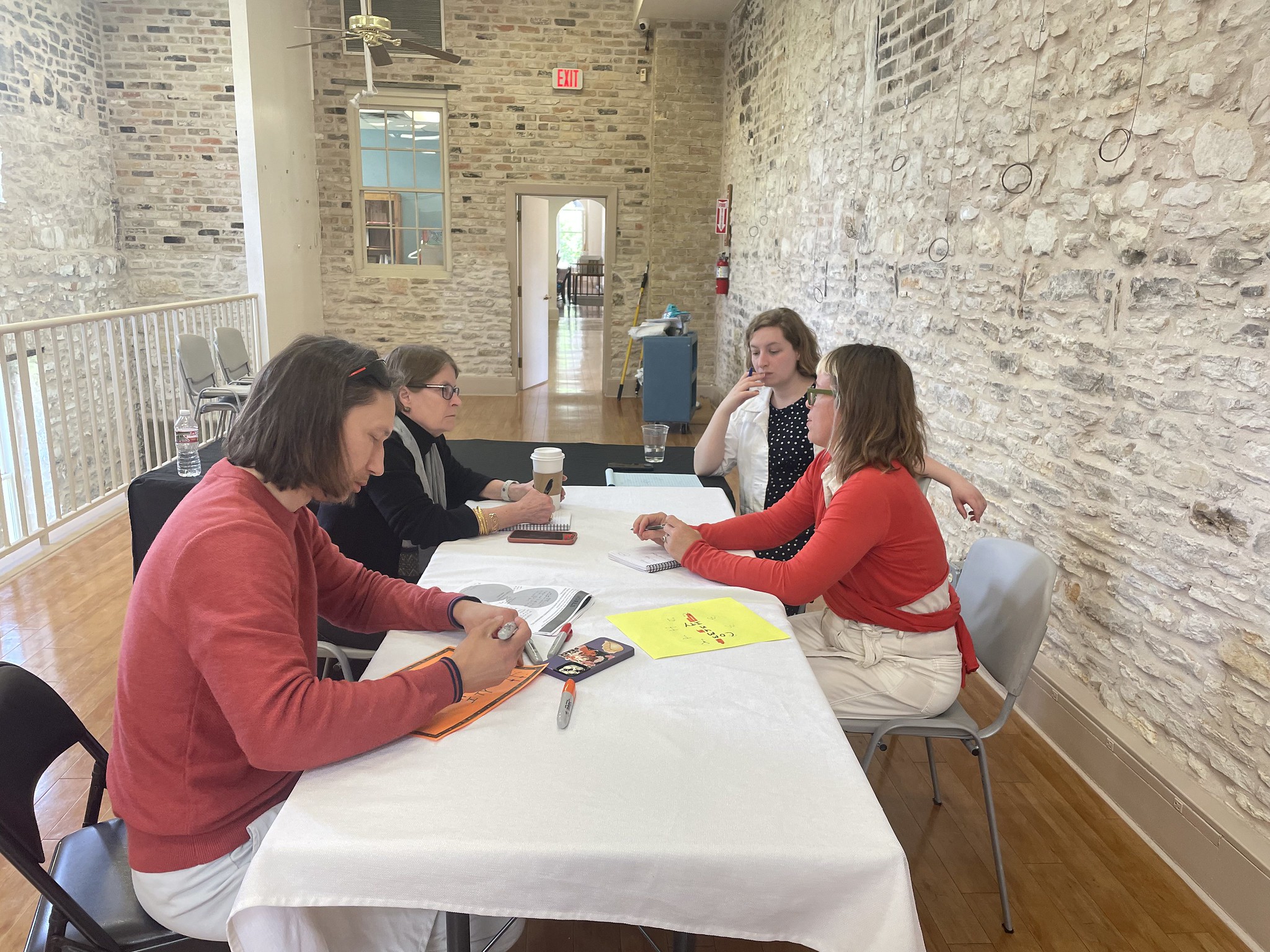 Also, again, I really think all of this is about relationship building. We can all think about relationships in our lives that need mending or need to begin or need to end. I'm hoping this project allows participants to approach each other as new friends – enables them to be honest, upfront, communicative. The goal is to find a way to make a project work for all sides involved, to find joy in their time together.
So my advice is to start by identifying one opportunity for change and one partner who you could work alongside to help make that change more possible. Start small and be hopeful.
Are there specific ways you want to expand or improve the project?
This project, like most, is an experiment and I think as with all cohorts you have to really be adaptive and responsive to its members because they are really driving this work. So this may evolve in surprising ways that we can't foresee yet, which is exciting.
That being said, I wish we could do all this in person. Teaching and cohort building are way better in person. You can read people's body language, share a meal, etc. So, in my dream scenario that would happen! Regardless, my primary hope as a cohort is that we can build change and relationships that are enduring. And hopefully we learn from this cohort how to create a cohort model that invites even more sites and community partners to participate in this process together.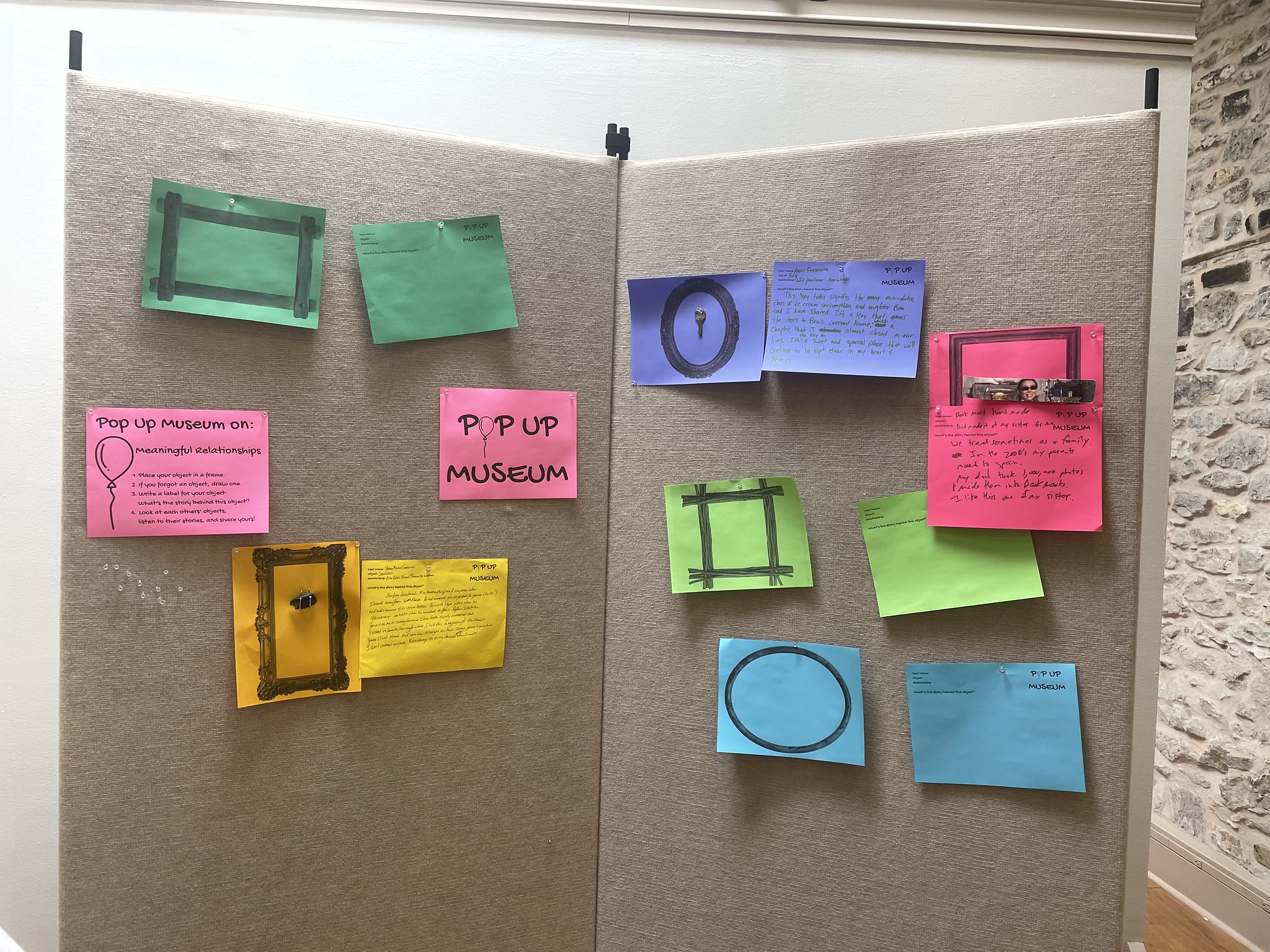 Now that the first IMLS in-person gathering in Texas is over, what have been your biggest takeaways and what are you most looking forward to?
For me, it reinforced the importance of taking time for reflection in changemaking work. It's easy to get caught up in the busyness of our every day lives, our to do list, and quickly move past reflection to get to what's next. This time in Austin made space for that deeper thinking and reflection time that we often don't get to prioritize. We reflected individually and together, which often opens up new ways of seeing and understanding the work we do.
I'm excited for the next phase of this project which will expand and deepen this reflection even further alongside community partners.