Since 1999 the International Coalition of Sites of Conscience (ICSC) has been leading a global movement to document, preserve, and share stories of the past in order to build a more peaceful and just future. To support Sites of Conscience and like-minded organizations in these efforts, in 2022 ICSC developed a one-of-a-kind methodology through a year-long initiative entitled "Correcting the Record: Building Inclusive, Equitable, and Engaged Societies One Narrative at a Time." The methodology – which will be published in a toolkit in February – provides a roadmap for Sites of Conscience and other allies to assess and recalibrate their repositories in order to offer more inclusive historical narratives and expand their impact building more equitable, just, and resilient societies. "Correcting the Record" acknowledges that, even with the best of intentions, all organizations can and should do a better job of being inclusive and holistic in their internal and external structures as well as the stories that they share.
Communications Assistant Kassidy Charles recently talked with Silvia Fernández, ICSC's Global Networks Program Director, to learn more about the project and the importance of filling gaps in historical narratives.
---
What are the primary goals of the Correcting the Record project?
Correcting the Record is a process, a movement, that aims to expand the impact of Sites of Conscience in countering hatred, violence, and discrimination in their societies by fostering more inclusive historical narratives. The project challenges us to critically examine the single stories in our work and practices – those simplistic narratives that exclude the experiences, needs, and voices of minority groups – and create inclusive historical narratives that promote tolerance, peace, and reconciliation.
The project emerges at a time when museums and memory institutions around the world are being called to reassess their value to society and the communities they serve. It aims to guide Sites of Conscience in this process – that is, in a deep and honest self-assessment to determine gaps in community representation in their practices, approaches, and collections (archives, documentation centers, museum interpretive plans, etc.) as well as develop effective measures to fill those gaps and build and interpret repositories in an inclusive, equitable, and holistic manner.
Be it through collecting, archiving, research, documentation, preservation, interpretation, or display, Correcting the Record aims to help Sites of Conscience correct the record of "official" narratives and foster new understandings of experiences of those whose voices are not included in historical narratives.
How was the methodology developed and tested?
The project involved three stages, the first of which was a cross-regional peer-exchange and one-on-one mentoring initiative to support six Sites of Conscience in Africa, Asia, Latin America and the Caribbean to build inclusive and equitable repositories. Three members worked with our staff and Lebogang Marishane from Constitution Hill, a Site of Conscience in South Africa, to examine ethnic and racial gaps in their narratives; while three others worked with our staff and Radhika Hettiarachchi, Founder of the Herstories Archive, a Site of Conscience in Sri Lanka, to feminize their collections.
From lessons learned during these case studies a comprehensive framework was developed that was shared during the project's second phase, which included a global workshop open to all members (and now available here) that explored key challenges and opportunities in rebalancing minority groups' representation in organizational approaches and practices. In February 2023, the final phase, a toolkit will be published that essentially provides a roadmap for other Sites of Conscience interested in replicating this process.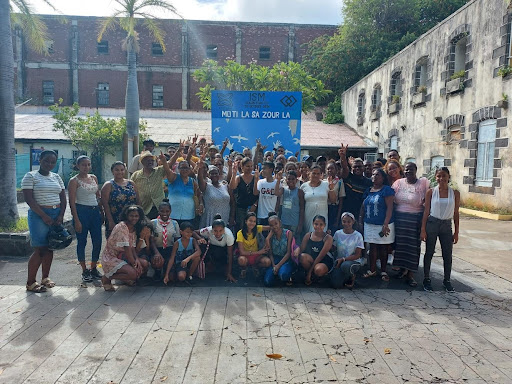 In today's climate, there are always contested stories and alternate points of view. On top of this, you have some leaders and politicians who actively suppress the truth and rewrite history for their own political gain. Can you speak about the importance of having a project like this in the face of such polarization and authoritarianism?
Throughout our work we have learned that narratives play a crucial role in either enabling peace or fueling violence and conflict. Underpinning revisionist and denialist rhetoric are simplistic and self-reinforcing narratives that promote the legitimacy of one group and exclude the experiences of others. This leads to division and mistrust, which fuel conflict.
With the Correcting the Record project, we are shining light on and tackling the roots of the divisive rhetoric that lead to polarization and often to violence, and are providing a methodology that supports Sites of Conscience develop inclusive public narratives that promote participation and plurality amidst the rise of authoritarian discourse.
What are the most important lessons you have learned from being a part of this project?
There are so many, but I'll bullet point a just a few!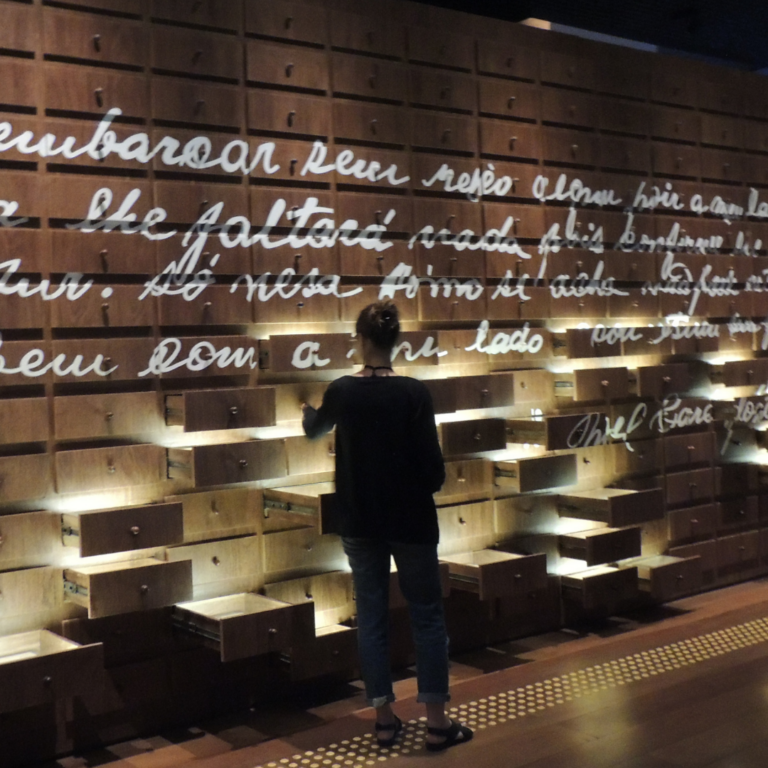 Correcting the Record is a process, one that is never over. Sites of Conscience and their allies must always be willing to adapt to new contexts and to changes within communities. This requires a real continuous commitment to re-assess and embrace the practice at all levels.

As a process, Correcting the Record must begin by questioning the internal structures of our institutions, allowing inclusiveness to permeate, in order to reach the public and, to a greater extent, society. In this regard, we have observed that the project is supporting a cultural shift at Sites of Conscience that begins with the museum staff and radiates outward to the director, board, visitors, community, and in some contexts, state entities like ministries of culture.

Correcting the Record has tremendous potential to create long-term societal impact: participating Sites of Conscience have already begun to influence public policy through, for instance, working with civil society organizations that support their primary communities. There is also the opportunity to influence wider society and audiences to counter hatred, violence, and discrimination, by fostering more inclusive historical narratives that combat misinformation. Correcting the Record is redefining the role of museums and sites of memory in civil society and democracy building.
The methodology will be published in a toolkit in February 2023 and made available to Sites of Conscience and like-minded institutions. What is your goal for this project moving forward? What will its larger impact be?
We believe Correcting the Record is more than a typical methodology – we truly feel it's the foundation for a movement to dismantle dominant, hegemonic narratives that silence voices and perpetuate discrimination and exclusion in our societies. Whether a Site of Conscience uses it to feminize historical narratives to support women's movements for equality in Asia or counter autocratic narratives in order to advance democratic processes in the MENA region, we anticipate Correcting the Record will connect with and re-energize social justice movements around the globe. If we are going to change the world, we have to look at ourselves first. Correcting the Record never lets us forget that.