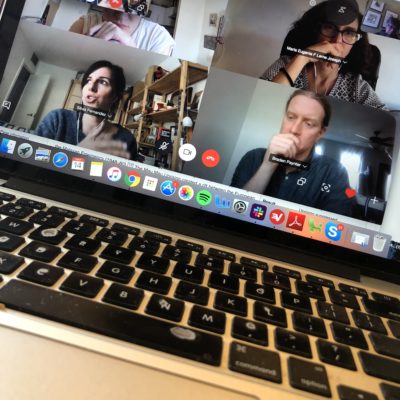 With the COVID-19 pandemic continuing, it is all too easy to feel a sense of worry and isolation. At this time, we at the Coalition are drawing strength from what is perhaps the central lesson of all Sites of Conscience:
We are stronger together.
History has taught us to be wary of barriers erected out of fear. While we must all use an abundance of caution in our choices in the coming months, we must not stop supporting and engaging with one another. Out of love and compassion for the most vulnerable among us, the Coalition, like so many organizations, has chosen to postpone its upcoming in-person events, but is offering an array of virtual resources on our COVID-19 Virtual Public Sphere. In addition, we are hosting bi-weekly more casual, compassion-focused virtual chats, "Collective Care," where members can gather virtually to share strategies related to self-care, remote working, and keeping visitors engaged during heightened public health concerns.
For this time, we invite members to join different regional calls if desired. The next chats are scheduled for:
Tuesday, September 8
North America Collective Care Chat
1 pm in New York; 10 am in San Francisco
Thursday, September 10
Asia / Europe Collective Care Chat
4:00 pm in Dhaka; 12 pm in Barcelona; 6 am in New York
On the call:
Linda Norris
and
Silvia Fernández
This Collective Care Call will be held in English and Spanish.
Link
here
.
Africa / MENA Collective Care Chat
3 pm in Cape Town; 2pm in Tunis; 9 am in New York
On the call:
Gegê Leme Joseph
and
Linda Norris
This Collective Care Chat will be held in French and English
Link
here
.
Latin America and the Caribbean Collective Care Chat
9 am in Bogota; 10 am in New York; 11 am in Sao Paulo
On the call:
Linda Norris
and
Gegê Leme Joseph
This Collective Care Chat will be held in Spanish with English translations, if necessary.
Link
here
.