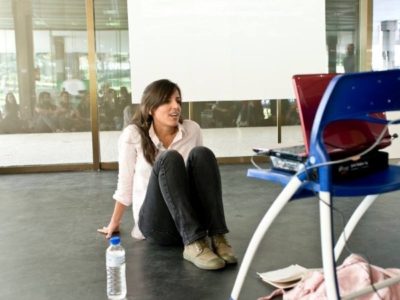 Silvia Fernández is a human rights and social justice activist with extensive experience in project management, global partnerships and capacity-building.
Originally from Spain, Silvia's professional career has been developed in the USA where, over a period of fifteen years, she acquired a know-how in the non-profit sector. Throughout her career, Silvia has worked for and collaborated with a variety of public and private institutions dedicated to a spectrum of human rights work including education, advocacy and public engagement; has organized conferences and workshops on human rights, memorialization and organizational strategic planning around the globe; and has spoken widely in international summits on memorialization and new methodologies for human rights education and social change. Silvia is passionate about networks and multidisciplinary approaches to social change, and is committed to advancing gender equality and strengthening civil society.
From 2008 to 2015, Silvia worked as Program Director at the International Coalition of Sites of Conscience, where she provided overall support to its membership and led the design, implementation, monitoring and evaluation of projects devoted to transforming sites of trauma into centers for positive social change. Today, Silvia is based in Spain, where she works to strengethen the European and Asian Sites of Conscience Regional Networks.
Silvia holds a MA in International Education with an emphasis on Human Rights and International Development Education from New York University (USA) and a BS (Social Sciences) in Politics and International Relations from University of Southampton (United Kingdom).