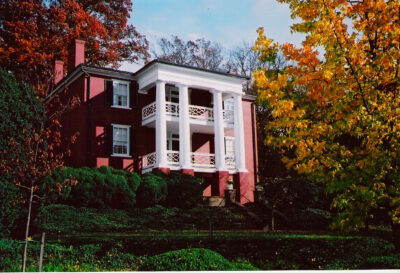 The WWPL was incorporated in 1938 as the Woodrow Wilson Birthplace and was officially dedicated in 1941 by President Franklin Roosevelt as "a new shrine of freedom." With increasing emphasis on research and archives, it was renamed the WWPL in 2004. 
The mission of the Woodrow Wilson Presidential Library (WWPL) is to promote an understanding of the complexity of the life and times of President Wilson, his influence on the world, and his relevance today and for the future. Many of the issues with which our country grapples today – women's issues, race relations, immigration, the role of the Federal Government, tariffs, taxes, and America's role in the world – were all prominent concerns during Wilson's time, and the WWPL provides the historical background to understand these subjects.
As Wilson is a controversial figure, the organization is committed to telling the whole story, including exploration of Wilson's attitudes on race and other subjects.
Woodrow Wilson Presidential Library
20 N. Coalter Street
Staunton
Virginia
24401
United States