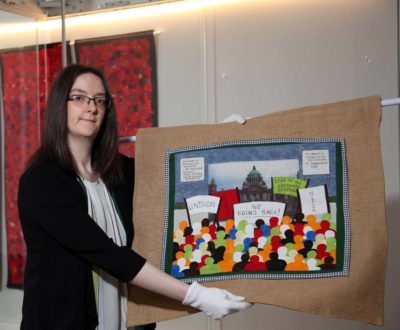 The Ulster Museum is operated by the National Museums Northern Ireland. National Museums NI is Northern Ireland's foremost cultural and heritage museum group. They are the custodians of the National Collection of 1.4 million objects that are multidisciplinary, diverse and span all time periods, referencing Northern Ireland within, and to, the wider world. They operate four sites – the Ulster Museum, Ulster Folk and Transport Museum, Ulster American Folk Park and our Collections Stores.
Their primary purpose is to make the collections accessible and engaging to the
largest, broadest and most diverse audiences. We operate for the public and national benefit, not just for this generation but for future generations and for all visitors to
Northern Ireland. We facilitate a better understanding of our collective heritage and foster
dialogue, curiosity and self-reflection.
Ulster Museum at the National Museums of Northern Ireland
Botanic Gardens
Belfast BT9 5AB
United Kingdom