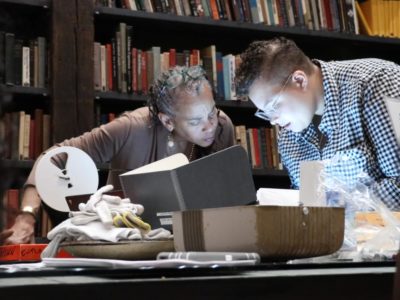 Rebuild Foundation is a platform for art, cultural development, and neighborhood transformation. Our projects support artists and strengthen communities by providing free arts programming, creating new cultural amenities, and developing affordable housing, studio, and live-work space. Our mission is to leverage the power and potential of communities, buildings, and objects that others have written off through innovative, entrepreneurial arts and cultural initiatives.
Our work is informed by three core values: black people matter, spaces matter, and black objects matter. Founded by artist Theaster Gates, Rebuild is part of a network of sister organizations that collaborate to extend the social engagement of Gates' studio practice to the South Side of Chicago and beyond.
Rebuild Foundation
Stony Island Arts Bank
6760 S. Stony Island Ave.
Chicago
IL
60649
United States