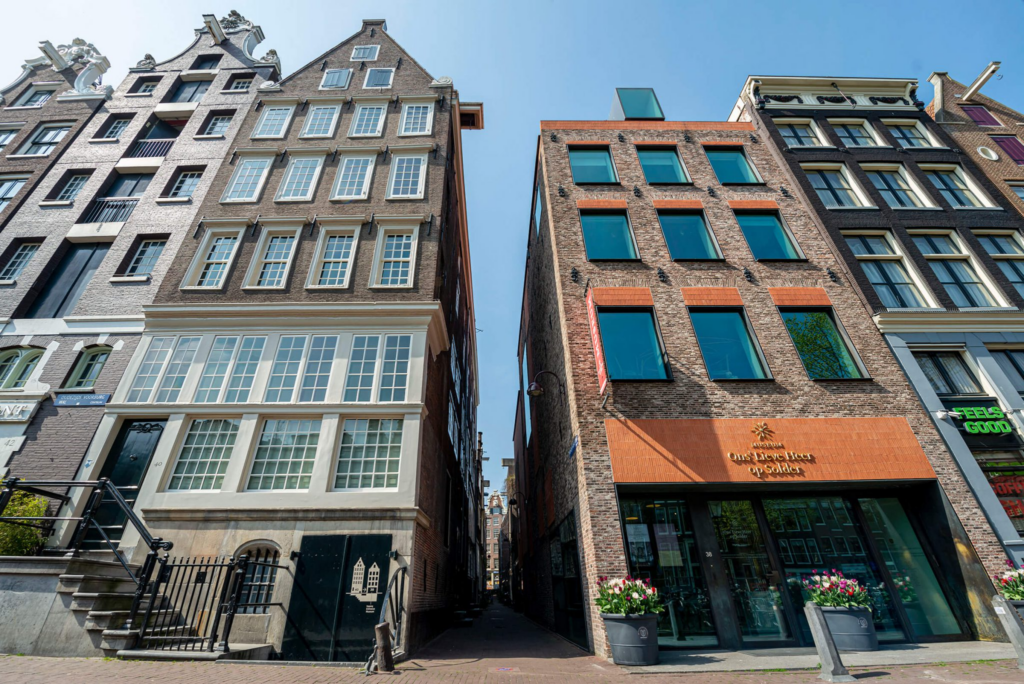 Hidden in the heart of the city centre of Amsterdam is a small wonder: Our Lord in the Attic Museum. Visitors will be going on a journey in a unique well-preserved canal house from the 17th century. Narrow corridors and stairs lead to historically decorated living quarters, kitchens, and bedsteads, ending in what is literally the highlight of the museum: a complete church in the attic.
Our Lord in the Attic Museum tells the story of tolerance in the city. Our Lord in the Attic was built in an atmosphere of religious tolerance which had grown on the foundations laid by Willem van Oranje in the 16th century. Freedom of religion and freedom of conscience are tangible ideas in the museum: they are a major source of inspiration for our activities today.
Our Lord in the Attic Museum aims:
To preserve and maintain the cultural and religious heritage of Catholic Amsterdam since the 17th century through active management of the house and in particular its attic church as well as its collection of art and applied art.
To provide a welcoming and inspiring place to meet, to inform visitors about the values that motivate the museum, and to share experiences and knowledge with visitors.
The museum is continually engaged in developing new content for schools and visitors along these lines.
Our Lord in the Attic
Oudezijds Voorburgwal 38-40 1012 GD
Amsterdam
Netherlands