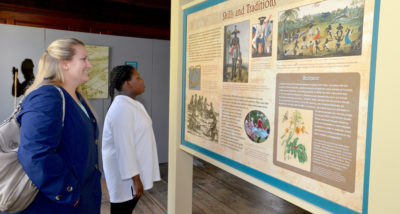 The Division for Historic Preservation (DHP) is a department within the New York State Office of Parks, Recreation and Historic Preservation. The Division for Historic Preservation was created in 1972 following the enactment of federal and state legislation promoting historic preservation.
The mission of DHP is to promote the identification, preservation and interpretation of the State's historic and cultural resources. We pursue this goal by administering programs, such as cultural resource surveys and the State/National. Register of Historic Places, and through direct involvement in the management of the agency's historic sites and parks.
The history of New York State derives from its broad cultural and ethnic diversity and the social activism of its citizens. The DHP seeks to recognize, preserve and interpret this rich and multi-dimensional heritage. Recognizing that knowledge leads to understanding and understanding leads to tolerance, we hope to help foster a more tolerant society that celebrates the State's rich cultural heritage and diversity.
New York State Parks – Division for Historic Preservation
P.O. Box 189
Waterford
New York
12188
United States