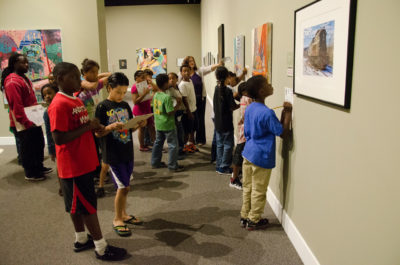 The New York State Museum is a center of art, science, and history dedicated to exploring the human and natural history of the state. Established in 1836, it is the oldest and largest state museum in the country. From its beginning, the Museum has been home to some of the nation's leading scientists, including the founders of American paleontology, ethnology, botany and mycology. Its collections rank among the finest in many fields and total more than 16 million scientific specimens and one million cultural objects.
Located at the southern end of the architecturally stunning Governor Nelson A. Rockefeller Empire State Plaza in Albany, the New York State Museum welcomes visitors from across the globe and thousands of students each year. Its 100,000 square feet of exhibition space features several new exhibitions per year in addition to long term exhibitions. The Museum also offers a variety of educational public programs for learners of all ages.
The New York State Museum is a program of The University of the State of New York, The State Education Department, Office of Cultural Education.
New York State Museum
3021 Cultural Education Center
Albany
New York
12230
United States