Museo Sitio de Memoria ESMA is a former clandestine ce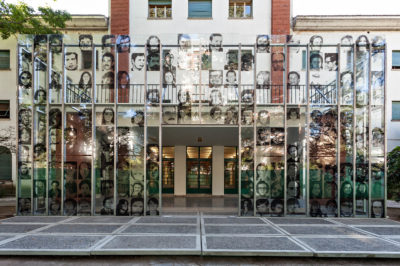 nter for detention, torture and extermination; a historical site; and a material testimony to the human rights violations committed by the last civil-military dictatorship in Argentina.
It serves as both evidence and a condemnation of state terrorism. The site's exhibitions are largely based on survivors' testimonies; its challenge is to transform a place of horror and suffering into a safe space to share memories and truth.
The site's fundamental objective is to contribute to the knowledge, experience and understanding of state terrorism through traditional and contemporary modes of representation that foster reflection, stimulate the debate and the investigation of the recent past, and support an intra- and intergenerational dialogue towards a peaceful future.
Museo Sitio de Memoria ESMA (Argentina)
Av. Del Libertador 8151
Ciudad Autónoma de Buenos Aires
Argentina