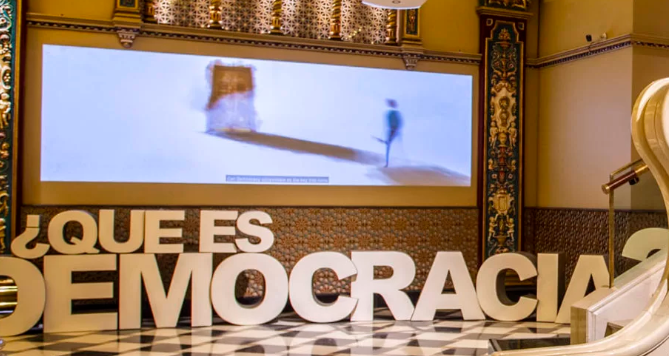 Museo Internacional para la Democracia was inaugurated on April 24, 2019. However, since 2011 its doors have been open periodically to publicize the progress in the long process of restoring the building while exhibiting some of the valuable documents and objects from your collection.
This Museum is a window open to the world of the present, to its areas of shadow, but also to its territories of light, those in which men and women struggle to expand the ideals of equity and justice, essential pillars, among others, of any democratic system.
It is a cultural project conceived with the aim of generating a plural and inclusive space, from which to promote the values ​​of freedom, justice, democracy and respect for human rights.
Each of its different rooms can be seen as a space open to reflection and analysis of the dilemmas of democracy in the contemporary scene.
Museo Internacional para la Democracia (Argentina)
Sarmiento 702
Rosario
Santa Fe
S2000
Argentina