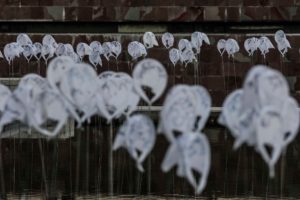 The Memorial Museum was created in order to promote access to knowledge and research on the situation of human rights and social and political memory in the region, the country, and Latin America.
In its final site – the building occupied in the past by the Command of II Army Corps – the museum offers a permanent exhibition room with works designed by prominent artists from the city of Rosario and other temporary exhibitions.
It also has a documentation center, a specialized library with more than 3,500 volumes and journals, an educational outreach area, and an auditorium with capacity for 120 people, among other services.
Museo de la Memoria – Rosario (Argentina)
Calle Córdoba 2019
Rosario
Santa Fe
2000
Argentina