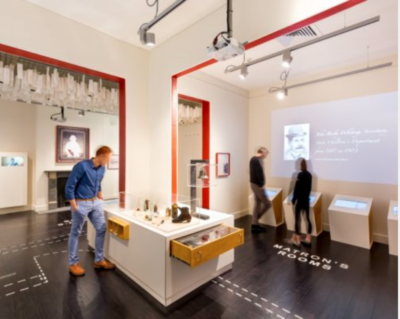 The Migration Museum works towards a world free of racism and injustice through telling the stories of South Australians and celebrating cultural diversity. Established in 1986, South Australia's Migration Museum was the first museum in the world to take migration as its subject.
Since then, the museum has worked with hundreds of communities and thousands of individuals to explore the histories of the place now known as South Australia and its people, and the legacies of those pasts in the present. This long and complex history, including colonization and its impacts on First Nations peoples, is told through exhibitions, education, and public programs. Migrant and refugee communities that have suffered persecution can publicly commemorate their history at the Memorial Wall, a central feature of the site since 1992.
The Migration Museum also interprets the history of its site. For millennia Kaurna land, it became in the 1840s the site of the Native School Establishment, where British authorities attempted to "civilize and Christianize" Aboriginal children. It was later part of the Destitute Asylum, both a place of social control of the poor and the heart of the state's social welfare system.
Migration Museum – Australia
82 Kintore Avenue
Adelaide
South Australia
5000
Australia