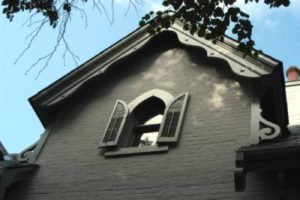 Abolitionist Harriet Beecher Stowe wrote perhaps the most influential novel of the 19th century, Uncle Tom's Cabin. Her words inspired many to fight against slavery and injustice.
The Harriet Beecher Stowe Center in Hartford, Connecticut continues that legacy. In addition to preserving and interpreting the writer's home, the Center promotes vibrant discussion of her life and work and inspires commitment to social justice and positive change.
The Stowe Center's programs and activities are energized by the activist's example, connecting the issues of Stowe's time to the contemporary face of race relations, class and gender issues, economic justice, and education equity.
Harriet Beecher Stowe Center (USA)
77 Forest Street
Hartford
CT
United States