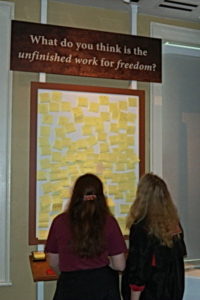 The Gettysburg Seminary Ridge Museum provides a new and productive purpose for Schmucker Hall, built in 1832 as a state of the art museum with national interest.
Four floors of interactive exhibit galleries interpret the critical first day of the Battle of Gettysburg, the human compassion revealed in the medical care of the period, and the moral and civic debates of the Civil War era.
Through these interpretive exhibits within the walls of the very building where these events transpired, the voices of real men and women come to life to educate generations and stimulate important engagement with contemporary citizens.
Gettysburg Seminary Ridge Museum (USA)
61 Seminary Ridge
Gettysburg
PA
United States