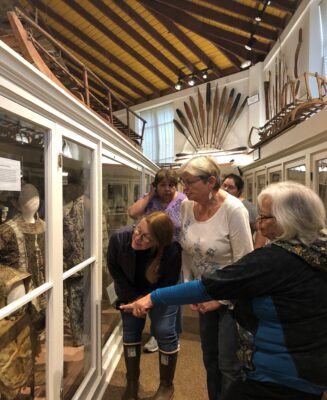 The mission of the Friends is to support the Museum and its programs. To do this our organization relies on volunteers. Those volunteers serve as docents and greeters to assist visitors in the museum gallery and are a vital part of the work that the Friends do.
The Friends also support the museum by assisting in purchasing new artifacts for the Museum's permanent collection, and the "hands-on" educational collection which educators all over Alaska can check out and use in their classrooms.
The Friends also provide financial support publishing museum-related materials and a quarterly newsletter. They assist in applying for grants which fund research and educational programs and underwrite the annual Native Artists Residency Program.
Friends of Sheldon Jackson Museum
104 College Drive
Sitka
Alaska
99835
United States