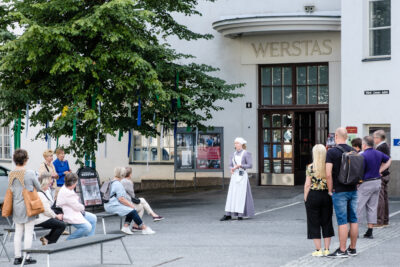 Starting in 1993, the Finnish Labour Museum Werstas is based in the historical Finlayson cotton mill area right in the heart of Tampere. At Werstas, you can visit the Steam Engine Museum as well as the Labour Museum's changing and permanent exhibitions.
The exhibitions at Werstas offer an overview of the history of the industrial era, worker population and civil society from different perspectives. The constantly refreshed exhibitions present the most interesting events from the history of social issues, workers' culture, visual arts and politics. At Werstas, ordinary people take centre stage and their everyday lives, work and the differences between them are recounted in the form of memorable stories. Werstas is a versatile museum with a difference.
The Finnish Ministry of Education has nominated The Finnish Labour Museum Werstas, a national special museum with an extensive responsibility for museum activities pertaining to working life and social history in Finland.
Finnish Labour Museum (Finland)
Väinö Linnan aukio 8, 33210
Tampere
Finland