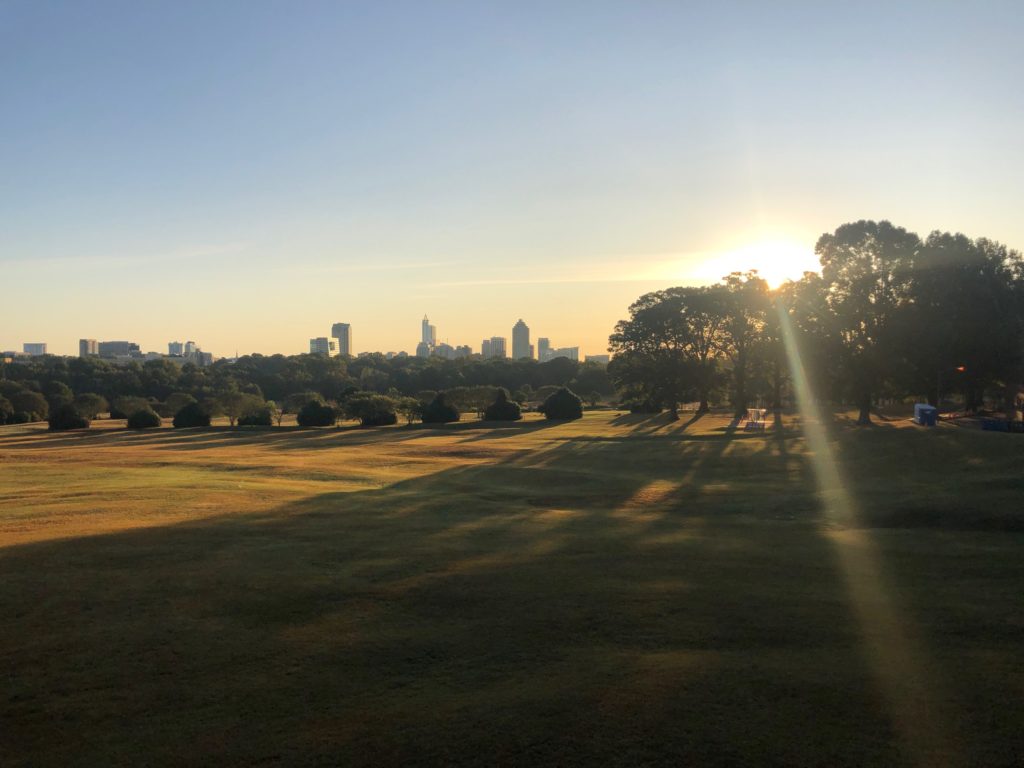 Dorothea Dix Park has a deep history that involves many of the most complex national issues today: Race, Mental Health, and the Environment. Beginning as land used by Native Americans for hunting and gathering, the site was later settled by white colonists in the late 1700s during which it became a large plantation worked by enslaved people.
In 1856, the site became North Carolina's first state psychiatric hospital under the vision of mental health reformer Dorothea Lynde Dix. The hospital sought to offer more compassionate care for those suffering from mental illness. The original hospital building was built with the help of slave labor and served mostly whites people until it was fully integrated in the 1960s. The hospital fully integrated in the 1960's. While the hospital followed national mental health practices of the times which carries its own complicated legacy, the site was a place with great potential of healing for many and a community to patients, doctors, nurses, and their children who worked and live there. However, during the national deinstitutionalization of mental health care, the state closed the hospital and the last patients left in 2012.
The site is now in transition into a 308-acre city park. The rolling hills, mature oak groves, and wide open fields make it a beautiful place for the community today, but the land was also "de-natured" overtime through farming, development, and roadway construction, decreasing the health of the land itself. Dix Park contains one of the most polluted creeks in the state and includes a 60+ acre pre-regulatory landfill. Through the park creation, the City is working to restore the natural ecology, increase biodiversity and heal the landscape.
Within all of this complexity lies great opportunity to confront and digest this difficult history to create a more positive future. The mission of the park is for it to serve the city, state and region by honoring its layered legacy while restoring natural and built spaces to become a park for everyone, created by everyone.
Dorothea Dix Park
1030 Richardson Dr
Raleigh,
North Carolina
27603
United States