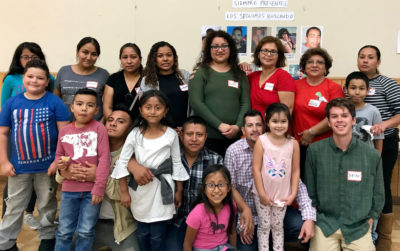 The Colibrí Center for Human Rights is a nonprofit, non-governmental organization based in Tucson, Arizona with the mission to end disappearance and uphold human dignity along the U.S.-Mexico border. Colibrí works in solidarity with families of the disappeared to find truth and justice through forensic science, investigation, and community organizing. Colibrí bears witness to this unjust loss of life, accompanying families in their search and holding space for families to build community, share stories, and raise consciousness about this human rights crisis.
Colibrí works with families to collect missing persons reports and DNA in an effort to reunite the thousands of still unidentified human remains found along the border with relatives searching for their loved ones. They also seek to amplify family voices, create public awareness, and push for change through our oral history-storytelling projects Historias y Recuerdos and Bring Them Back. Within the Family Network, families of the disappeared across the U.S. meet regularly in local groups to build community and power.
Colibrí began in 2006 as the Missing Migrant Project, a small volunteer initiative inside the Pima County Office of the Medical Examiner designed to organize information about people who were missing on the border to help identify the hundreds of individuals being examined by the forensic scientists in that office. In 2013, the Missing Migrant Project became the Colibrí Center for Human Rights to better address the needs of families of the missing and advocate for more structural change.
Colibrí Center for Human Rights
Based in Tucson, AZ
Tucson
AZ
85716
United States