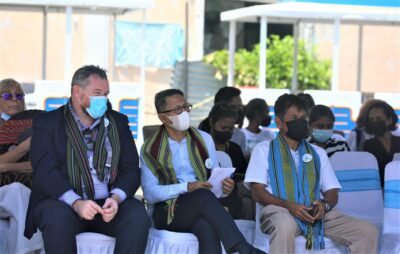 Chega! means ENOUGH. Housed in the Old Balide Prison, a Portuguese-era prison where TImorese resistance figures were interned by the Indonesian military during the 24-year occupation of Timor, Centro Chega! reminds us of the torture of those who were detained there, died and/or went missing, remaining so to this very day. The prison still preserves the 'grafiti' from those detained there. In the Old Balide Prison we feel the suffering of our friends, the tears of mothers, fathers, and children and still, after the passing of many years smell the blood spilled there. However, the prison also encourages us to move forward, through whatever paths necessary, to establish peace and stability, encouraging us to reach out to each other and set our people free from poverty and/or social injustices.
Since its establishment in December of 2016, Centro Nacional Chega! has centered its mission on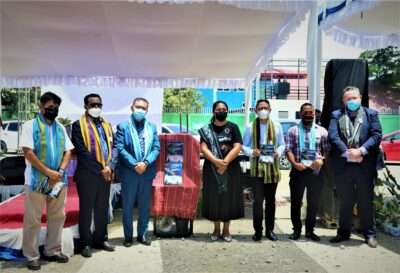 promoting the recommendations of the Commission for Reception, Truth and Reconciliation to institutionalize memory and promote human rights through education, training, and solidarity with the most vulnerable survivors of human rights violations. Centro Nacional Chega!, as described by the Minister of the Presidency of the Council of Ministers, Fidelis Manuel Leite Magalhães, is a "living monument" which serves to always keep present the "idealism that motivated people to fight for their freedom" and to "orient Timor-Leste to not contribute to decision that away peoples' rights, in the region and the world." Chega! engages with the community, both the public and survivors, through commemorating historical events, mapping historical sites, organizing educational tours that allow students to visit historical sites and to hear the testimonials of survivors, and creating the spaces for intergenerational transmission of memories.
Centro Nacional Chega! (Timor-Leste)
Antigo Comarca Balide
Díli
Timor-Leste