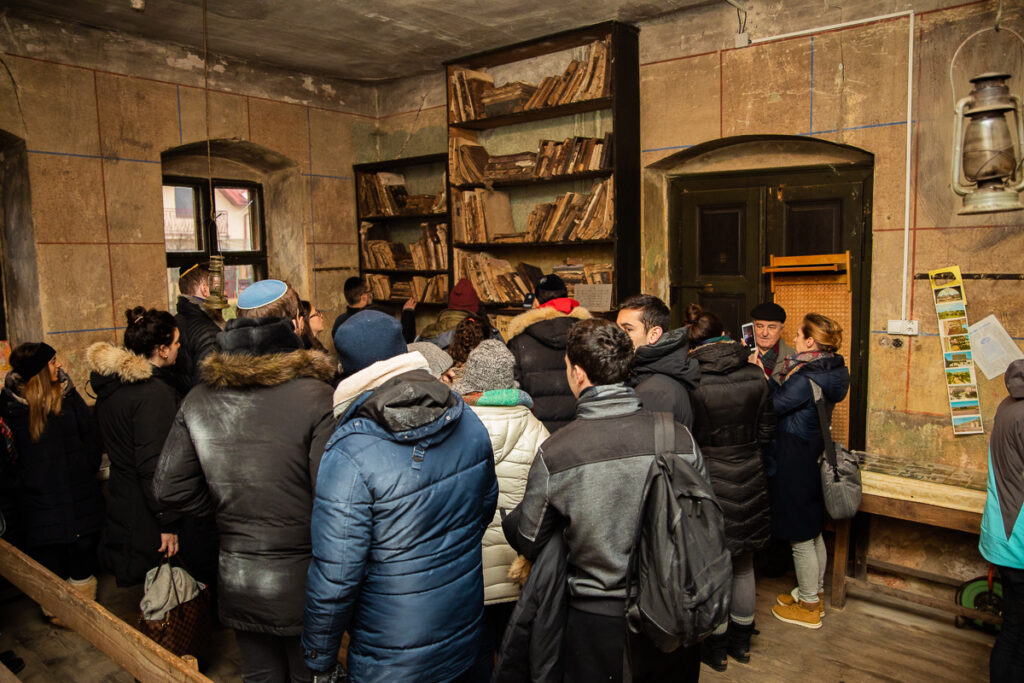 The Bardejov Jewish Preservation Committee is dedicated to reviving Jewish Heritage in the town of Bardejov, Slovakia. It pursues this goal through the restoration of historic sites, commemoration of the devastation of the Jewish community in the region, and education about our contemporary relationship to this nearly-forgotten past. 
Though no Jews live in Bardejov anymore, the town was once an epicenter of Jewish life in the region, and nearly 40% of Bardejovers were Jewish before World War II. Included in this citizenry was the founder of BJPC, Mr. Emil A. Fish. Mr. Fish was deported from his hometown and survived the horrors of the Bergen-Belsen concentration camp as a young man. When he returned to Bardejov for the first time in 2005, he was dismayed by the state of disrepair that had befallen the institutions of Jewish life in Bardejov. Thereafter, he dedicated himself to restoring and preserving Jewish heritage in the region and founded the Bardejov Jewish Preservation Committee in 2006.
BJPC accomplishes the resuscitation of Jewish Heritage through three primary activities: restoration, commemoration, and education. Restoration occurs physically and historically through the rehabilitation of sites of Jewish heritage and research about the importance of Jews in this region of Slovakia. Commemoration includes the construction of a Holocaust memorial and an annual Holocaust remembrance. Finally, education is made manifest through tours for the public, lectures, and activities for local school-based groups.
Bardejov Jewish Preservation Committee (United States and Slovakia)
350 Cordova St
Pasadena
California
91101
United States