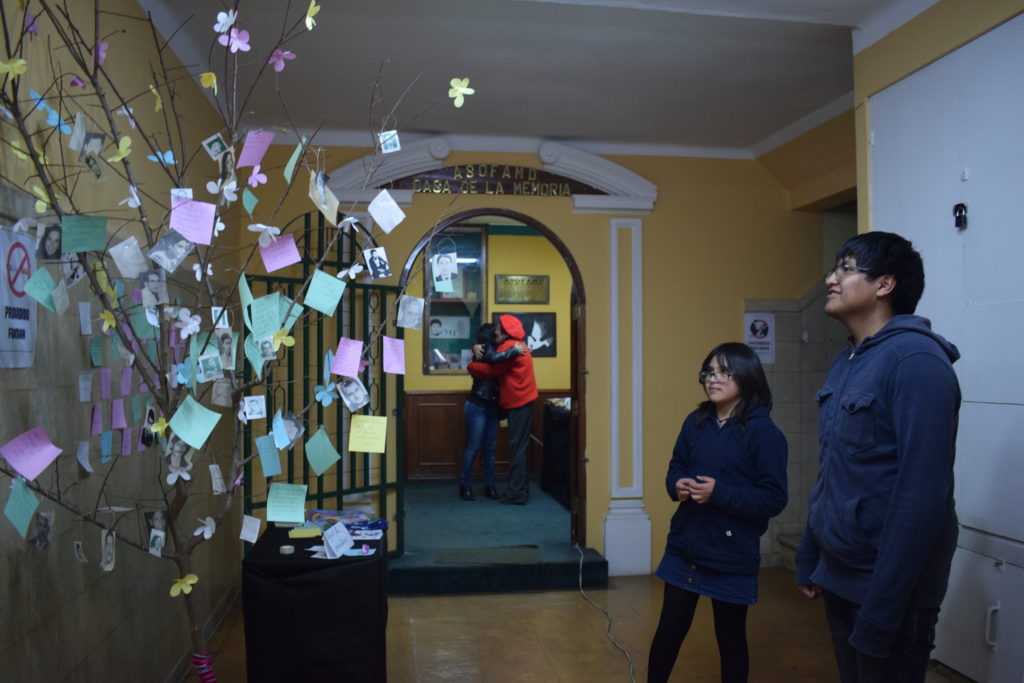 Founded in 1983, the Association of Relatives of Missing Detainees and Martyrs for National Liberation (ASOFAMD) seeks to keep alive the memory of martyrs and find justice for the victims and survivors of the 1971-1976 dictatorship in Bolivia.
Although ASOFAMD was established formally in the early 1980s, the "founding mothers" of the association began to mobilize since early 1970s. With the aim of recovering the remains of missing persons and combating impunity, ASOFAMD has been working for over 40 years to obtain justice and punishment for those responsible for crimes against humanity committed during Colonel Banzer's dicatorship.
Asociación de Familiares de Detenidos Desaparecidos y Mártires por la Liberación Nacional – Bolivia
c. Pedro García N° 2436, "C"
Zona Sopocachi
La Paz
Bolivia