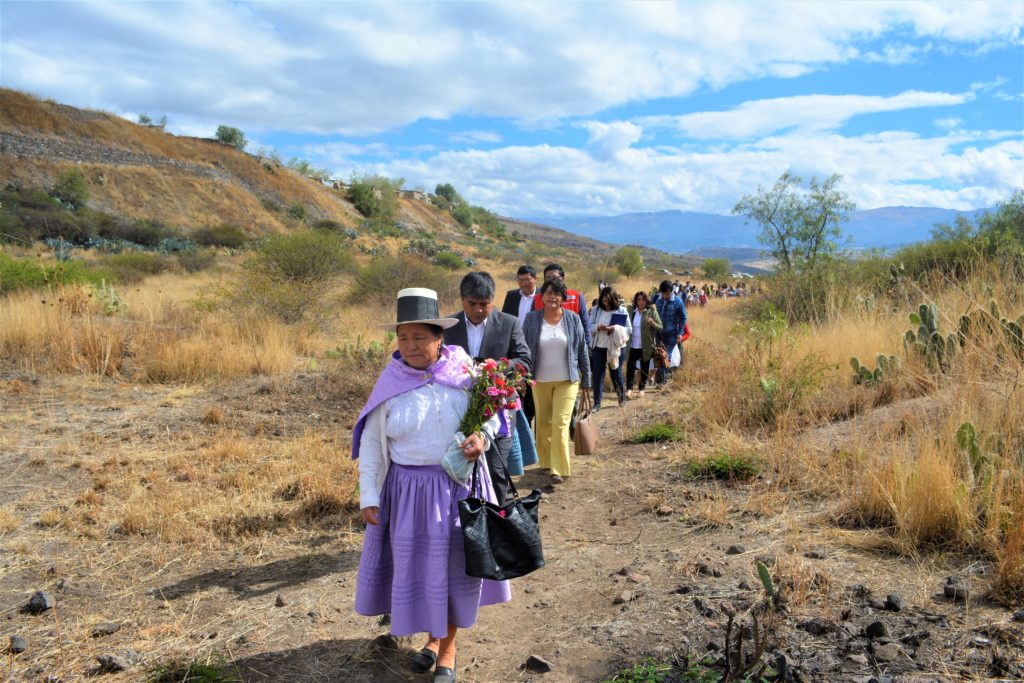 The National Association of Relatives of Kidnapped, Detained and Disappeared of Peru was established on September 2, 1983, to bring together people who had been drastically affected by political violence in the South American country.
That is how a group of brave Quechua-speaking women, from rural areas and with an incomplete education, start holding a cross and a banner to position themselves to work in defense of human rights. The tireless and persistent fight, in difficult times, for truth, justice and reparation became the main pillars that guide the organization.
During times of political violence, 1980-2000, ANASEP members used to hold meetings "underground" to avoid the strong pressure exerted by both the military and the Senderistas, who used terrorist methods to intimidate possible enemies.
Asociación Nacional de Familiares de Secuestrados, Detenidos y Desaparecidos del Perú – ANFASEP
Prolongación Libertad, Cuadra 14
Esquina del Parque de la Memoria
Ayacucho
Peru