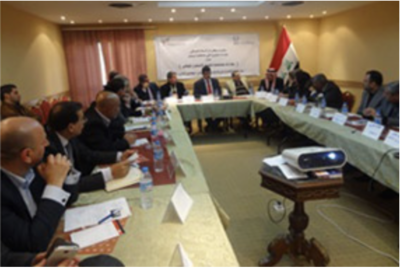 Al-tahreer Association for Development's goal is to build an Iraq with a free, democratic community in which justice and peace prevails. Additionally, the association seek to achieve independent, impartial and transparent governmental and legislative institutions in Iraq.
The organization has implemented a number of awareness campaigns which dealt with the Iraqi constitution, parliamentary council, democracy and elections, risks of financial and administrative corruption as well as promoting participation in elections in Ninewa. The organization has also taken part in monitoring the election of the national assembly in 2005.
It lead a coalition of NGOs in Ninewa through the ACT network which monitored the referendum on the constitutional process, voter registration, as well as the provincial and parliamentary elections. The organization implemented a number of initiatives that contribute to strengthening communication and dialogue between citizens and local government. Additional ongoing programs enable people to participate in local decision making processes, reinforce transparency and accountability in Ninewa, monitor elections, observe government performance, combat administrative and financial corruption, strengthen relationships between citizens and local government, and aim to build peace and national unity.
Al-tahreer Association for Development (Iraq)
Ninewa Province
Mosul City, Al Jawsaq Quarter
Iraq