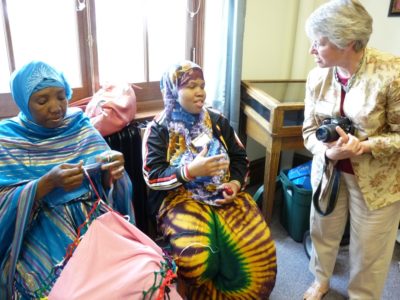 Founded in 1944, the New York Folklore Society (NYFS) is New York's only statewide organization dedicated to the understanding of and support for the folk culture of New York State. NYFS programs serve the scholarly community as well as artists and community based organizations that represent all of New York, including the Haudenosaunee and New York's most recent immigrant and refugee communities.
With a focus on the diverse and dynamic communities which comprise New York State, the New York Folklore Society shares the stories, art and culture of all New Yorkers and encourages an understanding of the history, people, and cultures of New York.
Our mission is to sustain vital and diverse living cultural heritage in communities in our state through identifying and bringing to the forefront the diverse and dynamic cultural expressions found in New York State. Programs of the New York Folklore Society act on the intersection of humanities and the arts and include publishing the journal, "Voices: The Journal of New York Folklore," as well as professional development and technical assistance activities for community based organizations, artists, and scholars.
New York Folklore Society
129 Jay Street
Schenectady
NY
12305
United States