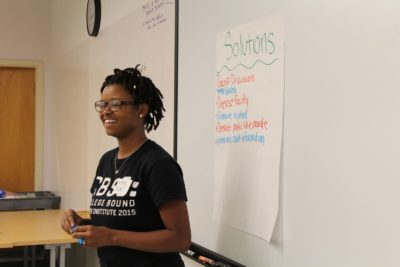 In July 2014, on the 50th anniversary of the passage of the Civil Rights Act, U.S. Secretary of Education Arne Duncan declared education "the civil rights issue of our time." Over sixty years after Brown v. Board of Education, which ended legal segregation in public schools, education equity remains elusive. Schools often remain segregated in practice, and Black and Latino students face unequal educational opportunities.
A significant contributing factor to the racial achievement gap is the rate of Black and Latino students being suspended and expelled from school. Some are even arrested on school grounds, referred to the juvenile justice system and sent to correctional institutions.
This phenomenon highlights the broader issue of officer-involved violence directed at minorities, in particular young Black men and women. The cases of Trayvon Martin, Jordan Davis, Michael Brown and Sandra Bland have ignited a national conversation on the abuses young men and women of color endure and the debate has reached a vitriolic pitch.
Museums and other institutions grounded in historic truths – Sites of Conscience – are uniquely positioned to serve as civic spaces where all members of the community can engage in dialogue on the racial achievement gap, disproportionate levels of incarceration, school discipline of young people of color and related civil rights issues.
In October 2015, the International Coalition of Sites of Conscience launched a three-year initiative, From Brown v. Board to Ferguson: Fostering Dialogue on Education, Incarceration and Civil Rights, with generous support from the Institute of Museum and Library Services. Through this grant, participating sites and their community partners are creating dynamic public engagement programs focused on youth with the goal of fostering much-needed dialogue on race, education equity and incarceration in the context of civil rights history.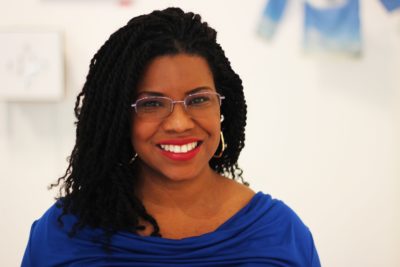 Additionally, the project trains and works with young people (ages 15-25) to assist them in establishing their own civic engagement programs at local museums, equipping them with current organizing strategies so that they can engage their communities beyond their dialogue sessions. To this end, the Coalition hosted a Youth Engagement Summit at the National Civil Rights Museum in Memphis, Tennessee from November 10-12, 2017. Nearly 30 young people attended the summit, receiving training and guidance from dialogue and civic engagement experts, including nationally recognized social media activist April Reign.
This project builds on the Coalition's 18-year history of using the past to spark collective action on today's most pressing issues.
For more information about the project or how to get involved, please contact Project Manager Tramia Jackson. Follow the project at #BrownToFerguson
The partners, all of whom are Coalition members, include: Birmingham Civil Rights Institute (Alabama);  Borderlands Public History Lab (Texas); Brown v. Board of Education National Historic Site (Kansas); Eastern State Penitentiary (Pennsylvania); Jane Addams Hull-House Museum (Illinois); Levine Museum of the New South (North Carolina); Little Rock Central High School National Historic Site (Arkansas); Missouri History Museum (Missouri); Museum of International Folk Art (New Mexico); Museum of Tolerance (California); and National Civil Rights Museum (Tennessee)
Below are blogs written by project participants about their programs. Please check back regularly for new essays.
The First of Many: Thoughts on Dialogue Facilitation and Inspiring Conversation, Empathy and Action
---
This project was made possible in part by the Institute of Museum and Library Services [MG-20-15-0072-15].

The Institute of Museum and Library Services (IMLS) is celebrating its 20th Anniversary. The Institute of Museum and Library Services is the primary source of federal support for the nation's approximately 123,000 libraries and 35,000 museums. Our mission is to inspire libraries and museums to advance innovation, lifelong learning, and cultural and civic engagement. Our grant making, policy development, and research help libraries and museums deliver valuable services that make it possible for communities and individuals to thrive. To learn more, visit www.imls.gov and follow us on Facebook, Twitter, and Instagram.