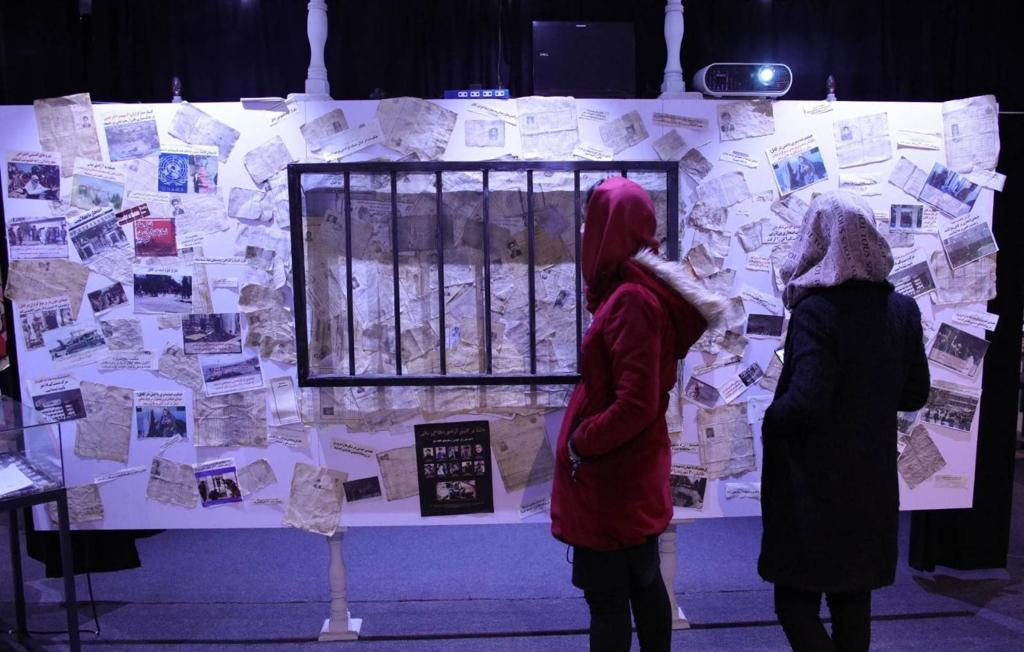 Afghanistan:
Advancing Rights Adopting an Inclusive and Victim-Centered Documentation and Memorialization Approach
Forced displacement is on the rise in all parts of the world. According to statistics released by the United Nations Refugee Agency (UNHCR), as of the end of 2022, 108.4 million people, between refugees, internally displaced people and asylum seekers, were forcibly displaced as a result of persecution, conflict, violence, human rights violations or events seriously disturbing public order.
Afghan refugees continue to make up one of the largest displacement situations. With the return to power of the Taliban, and the deliberate attacks on minorities, women, human rights defenders, journalists and civil society actors, millions of Afghans have been forced to flee the country, many for the second and third times in their lifetimes. Currently, according to UNHCR, 8.2 million Afghans are sheltered in five neighboring countries: Iran, Pakistan, Tajikistan, Turkmenistan and Uzbekistan, either trying to find a livelihood locally or searching for options to seek settlement elsewhere.
The hardships Afghan forcibly displaced people, and displaced people globally, have endured in their country and through their displacement make them extremely vulnerable. While many suffer from trauma, they also face protection challenges and lack access to shelter, food and other basic services. With a deteriorating socio-political, economic and security situation in host countries, forcibly displaced people also suffer exclusion and discrimination. Persecution on the grounds of socio-political, ethno-religious, and gender identity has been a key dimension of this displacement trend.
The invisibility of forcibly displaced people' stories and perspectives in the public space is restricting the conversation about displaced people's needs to access to protection and basic services, and leaving out "intangible ones surrounding truth, justice, and memorialization, particularly when their displacement is the result of fundamental human rights violations."
While actors working with forcibly displaced people have to an extent, recognized the importance of centering their voices and experiences to meet their multidimensional needs, and shift social perceptions and policies toward them, this has not yet resulted in an appropriate representation of forcibly displaced communities in public policies and in transitional justice processes.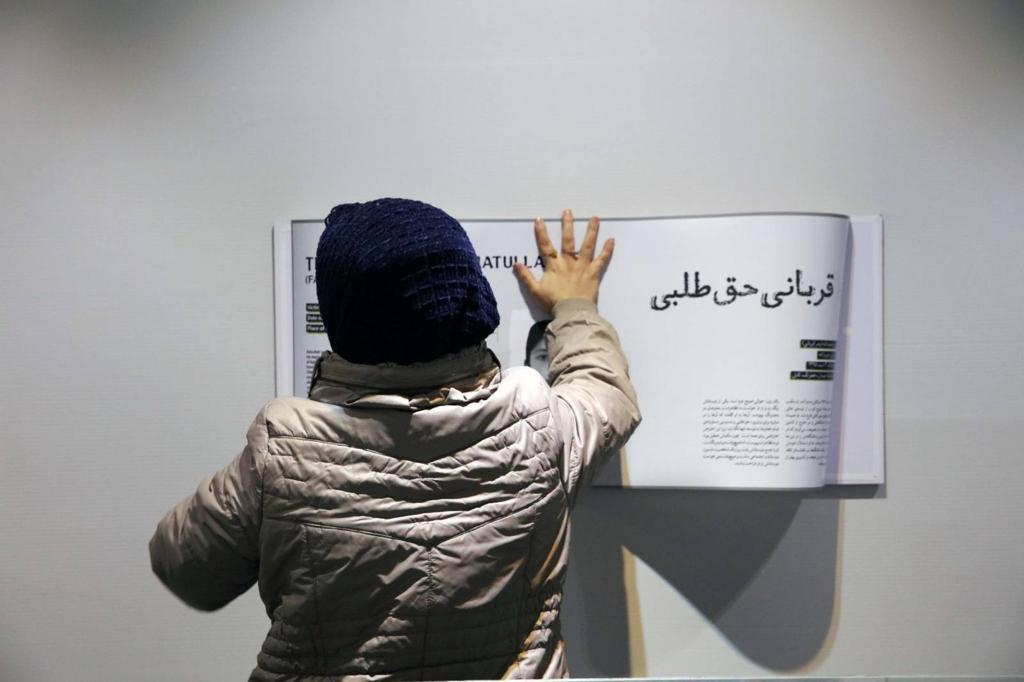 In response, ICSC and its member site, the Afghanistan Human Rights and Democracy Organization (AHRDO), have partnered to implement "Afghanistan: Advancing Rights Adopting an Inclusive and Victim-Centered Documentation and Memorialization Approach," an effort to build on each other's work to advance the rights of victims of human rights violations and forced displacement by adopting documentation and memorialization approaches that center their voices and needs and that empower them to take part in transitional justice processes and advocacy efforts.
Over a period of 10 months, the project will strengthen the capacity of 20 20 Civil Society Organizations (CSOs) working on human rights, transitional justice and forced displacement in Afghanistan and globally on inclusive and victim-centered documentation and memorialization, and will foster exchange, new partnerships and collaboration to boost advocacy efforts that advance truth, justice and accountability, and shift social perceptions and policies towards forcibly displaced people.
---
Participating Civil Society Organizations (CSOs)
The Afghanistan Forensic Science Organization (AFSO), Canada, is the first non-governmental forensic science organization in Afghanistan. Its mission is to advocate for the protection of human rights, civic liberties, and the rule of law. The organization is committed to speaking truth to power and holding perpetrators accountable for any act of human rights violation, irrespective of their political leanings, religious beliefs, or other agendas. By using forensic anthropology, forensic archeology, and forensic investigations, AFSO has been instrumental in documenting mass graves from the Civil War and other armed conflicts of the past four decades. The organization's findings have revealed numerous cases of forced displacement and disappearances.
Afghan LGBT Organization (ALO), Czech Republic, operates as a non-governmental organization headquartered in the Czech Republic. Its core focus is on bolstering the Afghan LGBTQI community. ALO's mission is multi-faceted: to empower Afghan LGBTQI individuals and those seeking asylum in Turkey and Pakistan, extend them financial assistance and resource accessibility, and amplify their voices. Through its work, ALO aims to create safe passages and opportunities for LGBTQI individuals amidst challenging circumstances. In addition, ALO engages in advocacy at the EU level, championing the rights of LGBTQI people who are forcibly displaced: "we are committed to establishing secure avenues for LGBTQI individuals in conflict zones and hazardous regions." Since the fall of Afghanistan in August 2021, ALO has been conducting research and documentation for accountability to hold the Taliban accountable. Moreover, ALO serves as an educational platform, diligently striving to raise awareness among Afghan society regarding sexual orientations and gender identities.
Afghanistan Migrants Advice and Support Organization (AMASO), Germany, was established in 2014 based on the demand of a growing number of Afghans being deported from various European countries back to Afghanistan. AMASO has worked with hundreds of deportees and monitored their situation post return to Afghanistan. Providing advice and counseling to deportees, educational opportunities, temporary accommodation, advocacy and research are few of the activities AMASO is involved in throughout the years. AMASO has also been involved in providing neutral advice to hundreds of Afghans looking for information on migration and other ways of legal migration such as student visa and other forms of Migration. AMASO makes sure throughout its work to stay neutral and neither encourage or discourage any form of migration.
Afghan Refugees Solidarity Association (ARSA), Turkey, is a non-profit organization dedicated to providing support and assistance to refugees and asylum seekers in Turkey. Established in 2009, ARSA became officially registered with the Turkish government in 2014 and has been actively operating for 14 years. ARSA's primary mission is to offer social and legal support to victims of forced displacement such as refugees and asylum seekers, helping them access their rights and essential services. Since its inception, ARSA has been providing vital psychosocial support to both refugees and the local population, organizing numerous courses and activities aimed at facilitating their integration into Turkish society. The organization's services include translation and protection services, referral services, social cohesion activities, academic studies, and advocacy efforts.
Afghanistan Women's Studies Academy (AWSA), Germany, is a civil and non-profit organization newly established in Germany by a number of social science academics, researchers, and independent writers from Afghanistan, to promote and practice women's agency in addressing and resolving issues of sex-based discrimination and gender oppression. It focuses on raising awareness and creating content to recognize and understand all forms of gender discrimination with an intersectional approach. AWSA is committed to supporting women's (independent) research, collecting, recording, and documenting their first-hand narratives, oral histories, an information database, reviewing the history of local struggles, and women's achievements in content creation and analysis. AWSA members were significantly involved in collecting the experiences of victims of displacement and processing them into narratives (women protestors and LGBTQAI+, and former women security force members).
Bolaq, Denmark, is a nonprofit, independent organization that works for justice, peace and equality. Its mission is to conduct in-depth research and investigation and explore the facts and realities in Afghanistan that have been kept from the people for so long. Erroneous policies and laws were promulgated in favor of one ethnic group at the expense of others. Bolaq strives to raise important issues and try to expose the facts and relevant information to lay bare the realities of Afghan society. Bolaq Analysts Network documents the ongoing Hazara Genocide, making the information publicly available through a website dedicated to this purpose (https://www.hazaragenocide.com). In December 2021, Bolaq became a party to 'Registration of the opinions of war victim under Article 18 (2) of Rome Statute' under The International Criminal Court (ICC) at the Hague on behalf of over 2200 Hazara victims of the Taliban, ISKP, and various other terrorist outfits in Afghanistan and Pakistan.
Canadian Hazara Humanitarian Services (CHHS), Canada, emerged from a grassroots group of community activists and volunteers formerly referred to as the Coherence and Coordination Committee (C&C Committee), which was established by the Canadian-Hazara community in October 2017. The C&C Committee worked to promote a culture of volunteerism within the community and to assist newcomers during their settlement process in Canada. The C&C Committee was formally registered as a not-for-profit organization in 2029 and became the Canadian Hazara Humanitarian Services (CHHS). The CHHS provides settlement services (interpretation, integration, emotional support, and donation drives) to Afghan newcomers. With the rapidly evolving and spiraling humanitarian crisis in Afghanistan, CHHS has also been actively involved in the resettlement efforts of incoming refugees and in providing assistance to those stranded within Afghanistan under the Taliban's oppressive regime and across neighboring borders.
Cisarua Refugee Learning Centre (CRLC), Indonesia, is the first refugee-led school in Indonesia, a country where refugees are not allowed to work, and have limited access to education or medical care. The CRLC is entirely run by volunteer refugees and teaches over 200 students aged from 5 to 65. Its approach has been followed by at least ten other refugee-led schools and there are now over 1800 refugees receiving education at refugee-led education centres in Indonesia. CRLC provides primary and lower high school education to approximately 130 children under 18, and basic literacy lessons to 80 older men and women. CRLC is the center of a community, and is a place where refugees can connect with each other, share information, share small financial support, identify mentally troubled or at-risk refugees, and organize sports and other activities.
Federation of Afghan Refugees in Europe (FAROE), the Netherlands, was founded in the year 2000 by 53 social-cultural organizations of Afghans residing in EU member States. FAROE serves as the mouthpiece of the Afghan community in Europe. FAROE coordinates the activities of its member organizations in Europe to foster Afghan refugees' rights and their integration and participation through awareness programs, seminars and joint projects. FAROE's annual conferences provide an opportunity to the Afghan diaspora to brainstorm on the most important issues in the lives of the people of Afghanistan and the role the diaspora can play in this regard.
Global Society Initiative for Peace and Democracy (GLOSIPAD), Uganda is a non-governmental, non-partisan, South Sudanese civil society organization, which was established and registered under both the Uganda NGOs Act in 2016 and the South Sudan NGOs Act in 2018. GLOSIPAD supports peace building and conflict mitigation initiatives, advocates for human rights, facilitates the sharing and collecting of oral histories, combats dangerous hate speech, and provides psychosocial support in the Rhino Camp of Refugees in Northern Uganda and South Sudan.
Greek Forum of Refugees (GFR), Greece, is a non-profit association established in Athens in 2012 committed to supporting and empowering asylum seekers, refugees, migrants, and stateless people. GFR's mission is to facilitate the smooth reception and effective integration, with particular emphasis on inclusion and participation, of refugees and migrants as active citizens in Greek society. The GFR carries out various actions and activities to strengthen the capacity and agency of refugee and migrant communities to address their own needs, advocate for their rights, and establish self-advocacy. It promotes social and political integration of refugees and migrants while empowering migrant and refugee communities to take part in decision-making processes that impact their lives. The GFR has years of experience in empowering migrant and refugee communities thanks to its intercultural-mediating role among Third Country Nationals (TCNs) residing in Greece and institutions at a national and local level.
Human Rights Defenders Plus (HRD+), Switzerland, is a network of human rights defenders established on January 20, 2023 in Geneva, Switzerland in response to the critical and acute human rights situation in Afghanistan and the severely limited civil society in the country. HRD+ serves as a broad network of human rights defenders in exile who have the technical capacity to monitor the human rights situation in Afghanistan and advocate for the rights and freedoms of people who are being violated in the country. HRD+ aims to be the voice of voiceless Afghans in Afghanistan, working to ensure that their human rights are respected and protected and to keep the flame of human rights
Human Rights Office of the Archbishop of Guatemala (ODHAG), Guatemala, is a historical institution committed to the promotion, protection and defense of fundamental human rights of the most unprotected. ODHAG was founded in 1989 to clarify violations of human rights, especially those that took place during the armed conflict in Guatemala between 1960-1996. Nowadays ODHAG has expanded its work to other topics and is working on promoting a culture of peace and supporting Internally Displaced Persons (IDPs) and refugees from El Salvador, Honduras, and Nicaragua.
InfoPark, Serbia, was established in September 2015 in an effort to respond to the immediate refugee situation and unprecedented inflow and outflow of refugees from Middle East, Asia and Africa. It started as an information and connectivity point in a park, near Belgrade's bus station where refugees and migrants were coming to seek help and support they needed. As the needs were growing InfoPark started introducing new services including protection and Psychosocial Support for refugee and migrant children, including unaccompanied and separated children. InfoPark also provides children and their families with daily information about migration experiences, possibilities for legal protection and integration, access to services in the field of health, education, coping with trauma, and experiences of sexual and gender-based violence.
Mnemty, Tunisia, aims to combat racism and racial discrimination in Tunisia with a focus on the black minority which includes black Tunisians and the migrant community from sub saharan Africa. Its activities cover advocacy, research, documentation and legal aid. With the current waves of violence that black migrants have endured since February 2023, Mnemty has enlarged its scope of work to support these individuals who have been forcibly displaced from their home countries and are victims of human right violations.
Mujer Diaspora, England and Spain, is an initiative to empower women in the diaspora to become agents of change in the Colombian peace process and in their host countries. It aims to contribute to healing the trauma caused by both the armed conflict as well as the migration process; ensure the lived experiences of the diaspora community informs the formal truth, memory and reconciliation initiatives in Colombia; improve integration of the diaspora in the host countries; and develop an innovative mechanism that addresses the exclusion of women's voices and experience in peace processes. Mujer Diaspora has specifically focused its efforts on empowering women as agents of change to influence social, political and cultural processes of change in Colombia and the host countries. Mujer Diaspora documents the impact of war and of migration on women; challenges misperceptions and develops new concepts and practice on women's role in peace processes; and disseminates the testimonies by transforming some of them into creative products like stories, photography, documentary and music. Mujer Diaspora runs in London, Stockholm, Barcelona, and Bogota where it supports the reintegration of returned migrants.
National Museum of Taiwan History (NMTH), Taiwan, strives to promote Taiwan's cultural identity through dialogue on historical issues, international cooperation and intellectual property rights. The NMTH reaffirms the value of multiculturalism and its commitment to being a national-level history museum that can shed light on contemporary social issues. Since 2014, the NMTH has been actively fostering connections with immigrants, migrant workers, and migrant communities through a variety of media, including exhibitions, workshops, educational activities, and digital memory platforms. As an island nation, Taiwan has historically welcomed immigrants from different eras, resulting in the formation of a diverse immigrant society. These immigration stories in Taiwan continue to evolve in the contemporary context. They include those who arrived from across national borders and oceans, as well as urban indigenous peoples who were forced to relocate within the island. Through the narratives of these migrants, which reflect their life experiences of migration, displacement and settlement, NMTH offers a deep and multifaceted understanding of contemporary Taiwanese history and society.
Rawadari, England, is an Afghan human rights organization that aims to deepen and grow the human rights culture of Afghanistan, ultimately reducing the suffering of all Afghans, especially women and girls. Rawadari helps build an Afghan human rights movement, monitors human rights violations, and pursues justice and accountability. Rawadari works with individuals and collectives inside and outside Afghanistan. It monitors the violations of civil and political rights in Afghanistan through a team of data providers inside the country as well as a documentation and research team working from outside Afghanistan. In addition to focusing on violations of civil and political rights, Rawadari has a specific focus on marginalized groups, particularly marginalized ethnic and religious groups as well as women and girls. Rawadari engages with victims of forced displacement in the context of its monitoring and documentation work. Rawadari has spoken to and documented testimonies of victims of forced displacement inside Afghanistan as well as activists, journalists and other targeted or at risk groups that have been forced to flee Afghanistan.
The Rohingya Human Rights Network, Canada, is a network of Rohingya activists, speakers and writers from the refugee camps and other diaspora that raise awareness of the plight of the Rohingya. The Network writes articles, creates talk videos, meets with policy makers, solicits for petitions, participates in and organizes public speaking events, organizes peaceful rallies, forumates letters to editors, does documentation work, conducts social media activity, and collaborates with other civil societies, among other activities. Our network members have presented at the Canadian Parliament (both at the House of Commons as well as the Senate). Our petition on recognition of Rohingya genocide in Canada gathered more than 80,000 signatures, and consequently we were among the key players in the push for the declaration of genocide by the Canadian government. Our demand for revocation of honorary Canadian citizenship of Aung San Suu Kyi gathered more than 100 signatures from prominent lawyers, professors, and human rights civil societies across the country, subsequently resulting in the revocation of her honorary citizenship. As a network we have led the inception and formation of Rohingya exhibits at the Canadian Museum for Human Rights, the Montreal Holocaust Museum and le Musée national des beaux arts du Québec. We have also produced and delivered lectures on the importance of genocide education in Canadian schools. We have given more than 250+ interviews to television, radio and print media in Canada as well as overseas. Our Op Eds have been published in major newspapers and research journals internationally. We have engaged with every single major political party member and leadership at every level of the Canadian government (federal, provincial as well as municipal). We constantly meet with program directors and ambassadors from foreign affairs offices, cabinet ministers and parliamentary subcommittees. And we constantly work with a diverse group of civil society organizations in human rights and social justice initiatives nationally and internationally.
Rohingya Women Welfare Society – Bangladesh (RWWS), Bangladesh, is a women's rights and woman-led organization that empowers women, especially underprivileged women from rural areas through various initiatives to improve their lives, reduce their dependencies, and contribute to social development. RWWS was established in 2018 as a psycho-social support project for Rohingya Women residing in Cox's Bazaar Rohingya camp, Bangladesh. Since 2016, RWWS has interviewed hundreds of Rohingya refugees in Bangladesh and published two reports: the first entitled "Rape by Command", which detailed the rape of over 300 women and girls demonstrating the systematic use of rape and sexual violence by the Myanmar Army as a weapon against the Rohingya, and the second entitled "The Killing Fields of Alethankyaw", which exposed Myanmar military's "clearance operations" which are tantamount to genocide.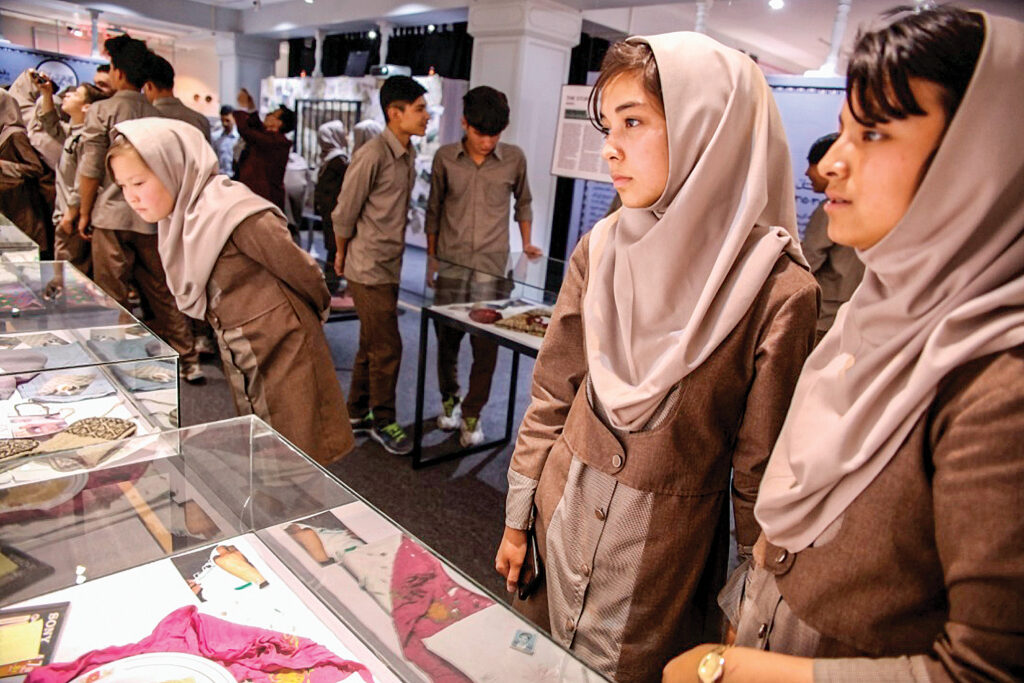 ---
Please make sure to check the page for project updates.