"We've seen in school that history is in constant dialogue with the present and we as youth are the link between the past, present and the future"

– Youth participant from the Philippines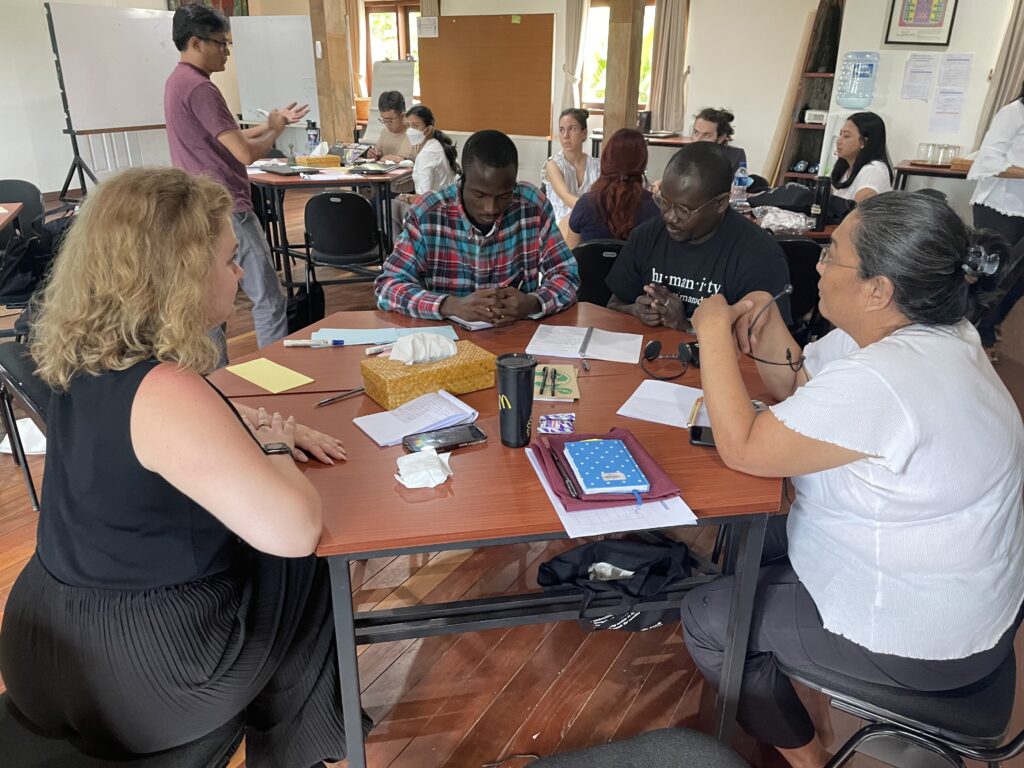 Through its Global Initiative for Justice, Truth, and Reconciliation (GIJTR), the International Coalition of Sites of Conscience (ICSC) hosted a three-day Youth and Atrocity Prevention roundtable in early November 2022 in Bali, a province of Indonesia. Hosted alongside GIJTR partners Asia Justice and Rights (AJAR) and Humanitarian Law Center (HLC), the event brought together seven youth activists from Indonesia, the Balkans, Côte d'Ivoire, and the Philippines as the culmination of a yearlong project designed to equip young people from countries emerging from conflict with the skills to identify grassroots and early response strategies for non-recurrence with a special emphasis on the use of multimedia platforms as a primary medium of engagement in and monitoring of atrocity prevention. This was the second cohort of youth to engage in the program, following the success of GIJTR's first Youth and Atrocity Prevention initiative in 2021, the goal of which was also to close gaps in youth centered atrocity prevention efforts.
Over the past year, youth participants attended two virtual trainings. The first covered foundational concepts and linkages between transitional justice and atrocity prevention, with youth exploring both international legal frameworks for prosecuting atrocity crimes as well as more localized approaches to prevention. The second training focused specifically on prevention work in digital spaces and how best to use social media platforms like Facebook, TikTok, Instagram, and Twitter to identify early warning signs such as hate speech and propaganda content.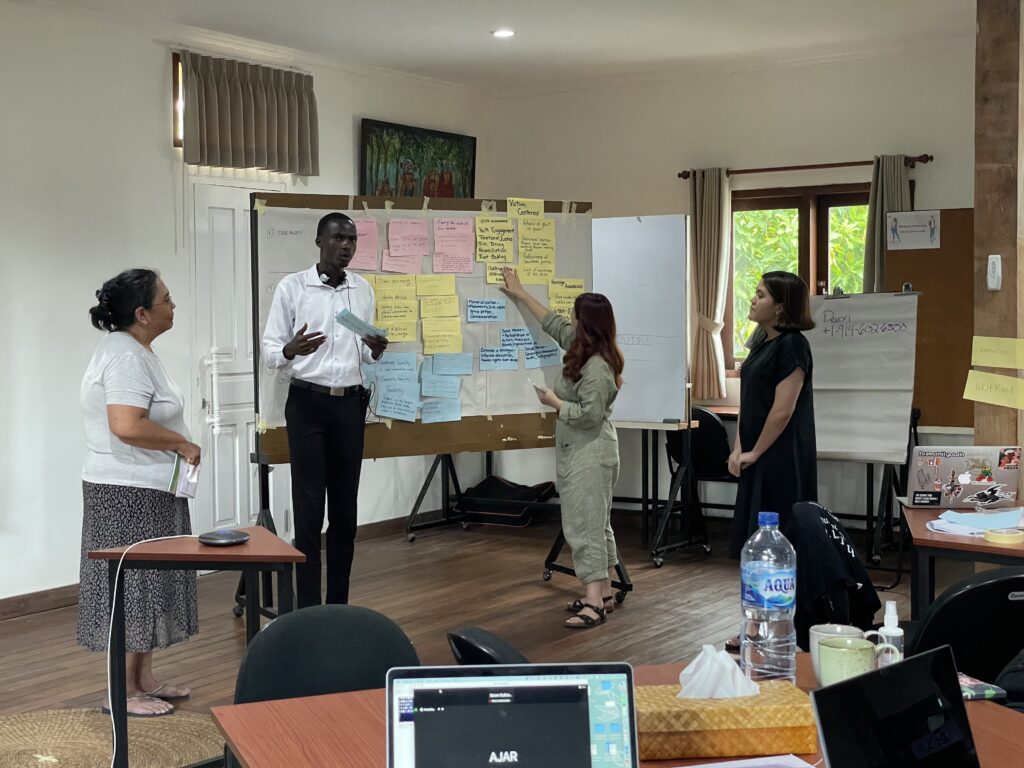 Following the virtual workshops, participants designed and implemented a range of projects in their local communities that specifically addressed atrocity prevention in their context. The breadth and depth of the projects reflected the widespread and urgent need for such programs: One tackled intergenerational trauma among second generation refugees in Serbia; another looked at similar trends in internally displaced persons in Indonesia; in Côte d'Ivoire, a participant arranged a training for 20 students in atrocity prevention strategies to curb election violence; while another facilitated a series of art exhibits to advocate for meaningful reparations for displaced persons from the Marawi community in the Philippines; still another analyzed the harmful ways that school curriculum in Bosnia and Herzegovina remains ever silent about the conflict in Yugoslavia.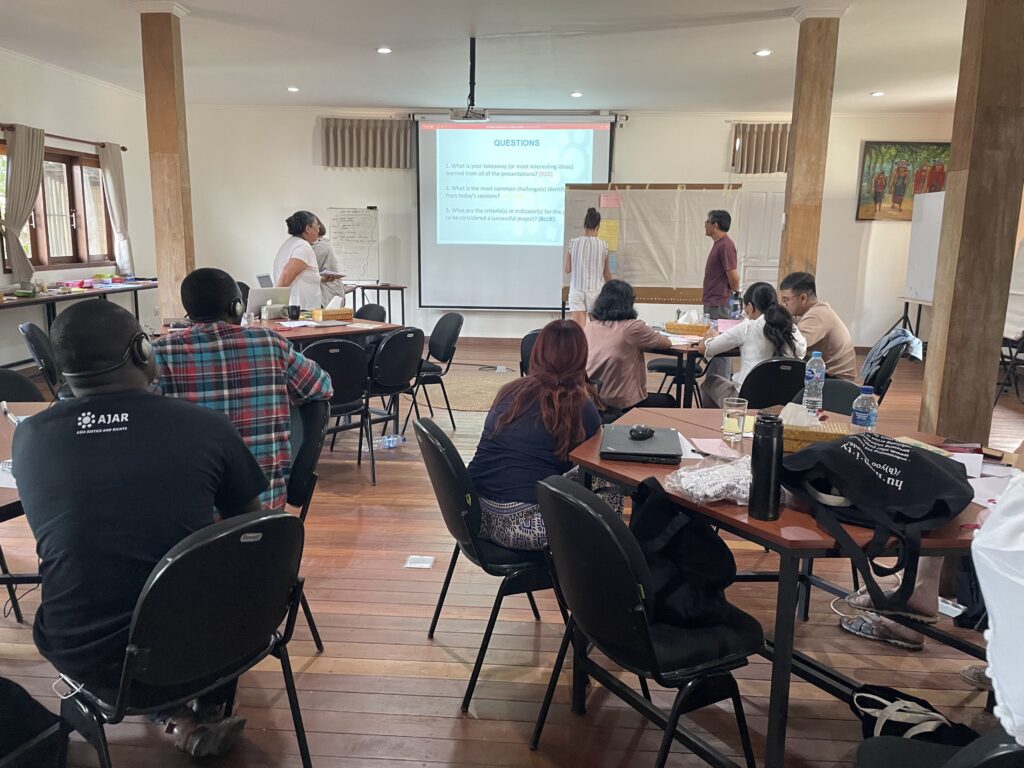 At the in-person meeting in Bali, youth brainstormed new virtual platform ideas and designs, and shared their successes and lessons learned from their small projects, including strategies to best collaborate with governmental and civilian organizations.
"While significant barriers still exist that prohibit youth from participating or engaging with government stakeholders, I'm continuously impressed by the resilience and optimism of this group," says Devon Gulbrandsen, a Project Manager with GIJTR who facilitated the project. "They are determined to dismantle gatekeeping of 'older' generations of activists, call out the problematic and harmful narratives perpetuated by previous generations in their communities and online, and openly share what they know with their peers because they're working towards the same goal."
The final output of the project will be a virtual platform on the GIJTR website that will serve as a platform for participants and partners to share public facing project outcomes, including publications and advocacy tools. In this way, the strategies and lessons learned from both phases of the project will be publicly disseminated for broader engagement and action that youth can take in preventing atrocity crimes in their own communities and countries.