February 4, 2021
New York, NY
Statement available in Arabic, French and Spanish
---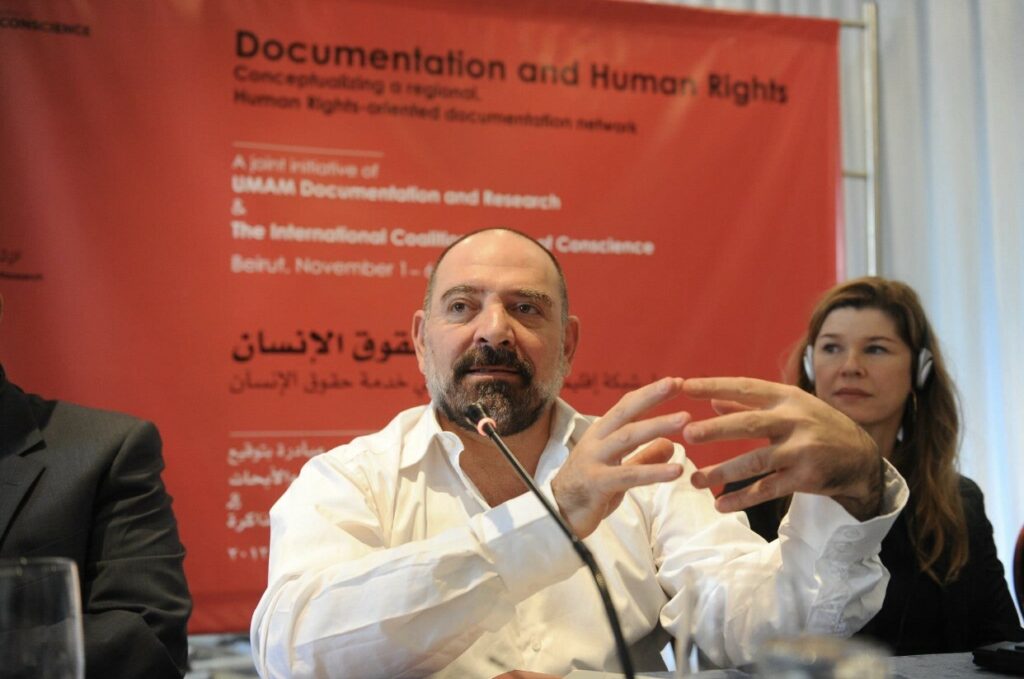 According to available information, Lokman Slim, a longtime Lebanese activist and Hezbollah critic, was visiting a friend in South Lebanon and disappeared on his way back to Beirut on Wednesday night. He was found shot dead in the town of Al-Adousieh in Nabatiyeh, South Lebanon, early this morning.
The International Coalition of Sites of Conscience (the Coalition) is shocked to learn of the murder of Lokman Slim, co-director of UMAM Documentation and Research in Lebanon – a member of the Coalition and the MENA Sites of Conscience Network. The Coalition and the MENA Sites of Conscience Network condemn in the strongest terms the killing of Lokman Slim and send their most heartfelt condolences to his family, friends and colleagues.
Lokman Slim consistently denounced the culture of impunity and amnesia that has prevailed in Lebanon since the 1990s and was a strong opponent of the political class ruling Lebanon and in particular Hezbollah.
In 2004, Lokman Slim and his wife, Monika Borgmann, co-founded UMAM Documentation and Research and built it into a unique Lebanese space for dealing with the past and breaking cycles of violence in post-conflict societies. Over 17 years, UMAM has developed an important archive to preserve memories through the collection and digitalization of materials from Lebanon's history and archives at risk. Their work has also extended to memory initiatives across the region and most notably in Syria.
Despite many threats against him and UMAM over the years, Lokman Slim never stopped speaking out. He received several death threats in relation to his political activity, most notably during the Lebanese October revolution in 2019 ("Thawra").
Today we join with his friends and all those who had the opportunity to know and collaborate with Lokman Slim in paying tribute to his courage and his commitment to freedom of thought and speech.
We deplore the actions of those who would resort to murder in order to silence a critic; these tactics will not win silence in the end. Lokman Slim's death will reverberate across Lebanon and beyond, and his legacy will live on at a moment when Lebanon needs such free and determined voices more than ever before.
The International Coalition of Sites of Conscience and the MENA Sites of Conscience Network call for an immediate, impartial, independent and credible investigation into Lokman Slim's murder. For a man who spent his life fighting against impunity, this heinous act cannot go unpunished.