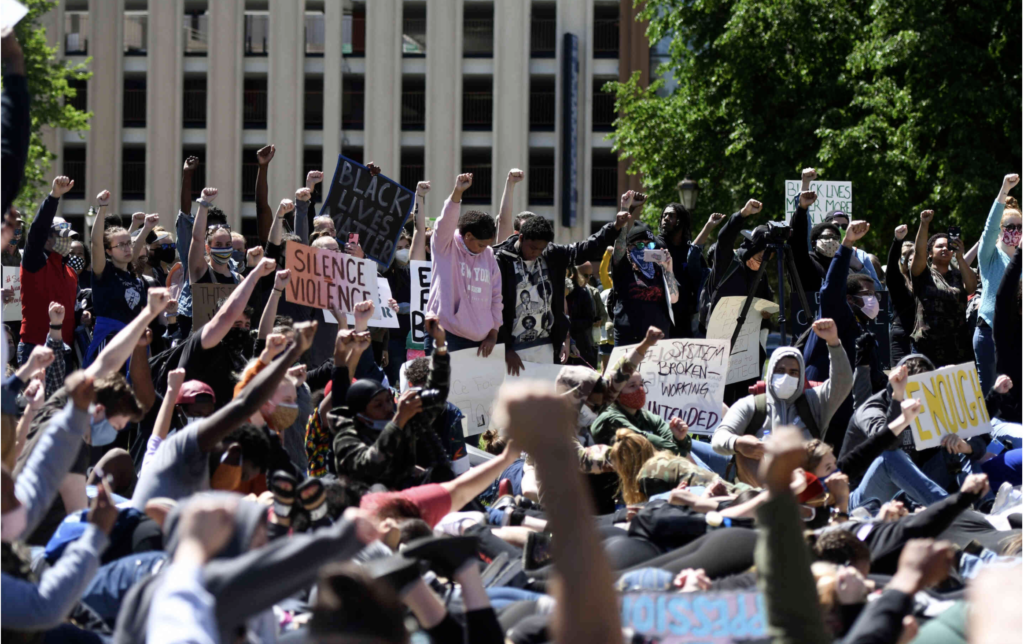 Dear Friends,
The historic system of racism in the United States lays a path of destruction through our present, claiming lives at the hands of the police and an inequitable public health system.
The International Coalition of Sites of Conscience mourns the lives lost and impacted in this newest wave of these old cycles.
We stand in solidarity with those protesting the killings of Ahmaud Arbery, George Floyd, Tony McDade, Breonna Taylor, and so many others, and the unjust systems that permit and abet their deaths. The violent response to these protests is only further evidence of the pressing need for the protests and the systemic reforms they demand. We call on those in positions of authority to rise to this moment and enact lasting positive change rather than harmful short-term exertions of power.
Everyday protestors are confronting American history in the streets, and the nation's historic and cultural institutions must stand with them. As historians, survivors, activists, artists, and archivists, the Coalition knows that the inequities of the past permeate the present and will devastate the future unless we act to build a better alternative. This may feel daunting, but with the light of history and the love and compassion we seed in telling each other our stories, we can shape a future rooted in our shared humanity, in dignity and justice.
We commend all who are shining light on white supremacy and its persistent and insidious role in the United States.
Transparency and truth are the foundation for justice and peace. But, as always, seeking and promoting truth and transparency is as much an internal struggle as an external one, a personal one as an institutional one; it is a process of reflection within our organizations about the role we have played in establishing these systems of inequity and the steps we can take to transform them today. The Coalition joins with all those working to build a future that breaks our historic systems of racism and injustice.
In Solidarity,
The International Coalition of Sites of Conscience