Since 2014, the Coalition's Global Initiative for Justice, Truth and Reconciliation (GIJTR) has applied Sites of Conscience methodology to assist survivors, civil society organizations (CSOs) and other stakeholders in preserving lessons learned from recent conflicts to help communities heal from traumatic experiences and build peaceful futures based on equality, transparency and justice. With a focus on transitional justice that prioritizes the needs of everyday people, GIJTR offers psycho-social support for survivors, facilitating projects that allow them to confront their painful pasts and share their memories, and also provides training to local activists, advocates and governments so they can document and raise awareness of human rights abuses in their communities.
Marginalized groups, including women and youth, are often overlooked in countries emerging from conflict and, consequently, are a priority of all GIJTR projects. To this end, in 2019 GIJTR launched the African Youth Transitional Justice Academy, an initiative designed to empower a cohort of youth activists and civil society actors in Africa to raise awareness of issues related to memory, truth, justice and reconciliation.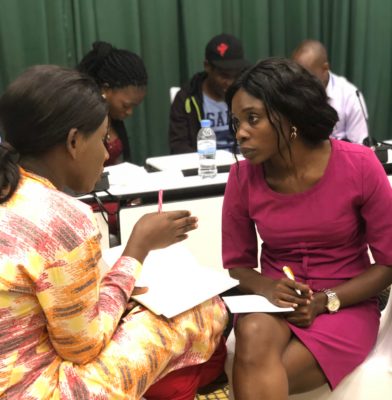 After a selective application process, ten participants were chosen from seven countries – Côte d'Ivoire, the Gambia, Guinea, Mali, Rwanda, South Africa and South Sudan – that have either gone through a transitional justice process or are in the midst of a transition. In May and July 2019, GIJTR facilitated two workshops for the group in Kigali, Rwanda to provide a platform for participants to share their experiences and receive GIJTR-facilitated training in transitional justice, documentation, community dialogue techniques, psycho-social support, media and advocacy. Each participant also developed pilot projects that they will implement in their home countries with financial and technical support from GIJTR over the course of a year.
The African Youth Transitional Justice Academy targets a gap in traditional transitional justice programming, which often fails to include youth although they are among the hardest hit by high unemployment, continued violence and cultures of silence, following conflict. In Africa – which has the fastest-growing youth population in the world, with 60% of its population under 24 – this is a particularly urgent need.
"Over the last five years Africa has seen an increase in young people across the continent protesting by voicing their concerns and demanding change on political and socio-economic injustices," explains Lebogang Marishane from Coalition member Constitution Hill, who facilitated a session for the Academy in May on the role of youth in transitional justice processes. "From the Arab Spring in Tunisia, to the Gambia, Mali, and Côte d'Ivoire, young people's desires to see development in Africa has inspired activism within and beyond their geographic location, as youth leaders take their activism to online platforms."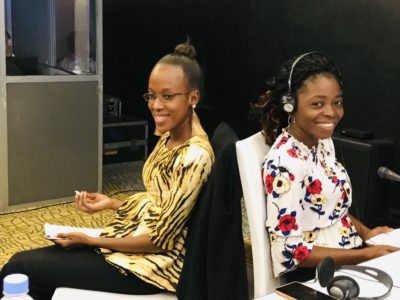 This desire was on full display at the two workshops in Kigali, where participants – who included victims' advocates, lawyers and journalists, among others – shared a range of challenges in their countries. These included a lack of will among political leaders, a general misunderstanding of transitional justice, and a dearth of appreciation for victims' experiences. One participant from South Sudan noted, "On paper, it's easy to talk about victim participation, but in practice, it can be harder. In practice, victims can be scared to speak out."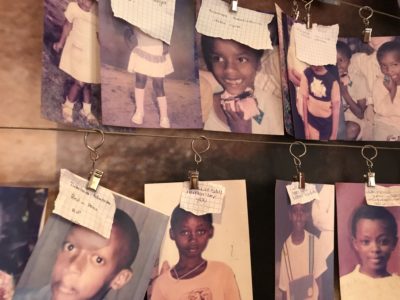 Over the course of the two week-long workshops, GIJTR facilitators provided training on a range of practical skills in education, law and documentation that the participants could employ to begin to make transitional justice processes more accessible in their communities. The group also received hands-on training in memorialization when they visited the Kigali Genocide Memorial, a Coalition member which honors the nearly one million lives lost in the 1994 Rwandan genocide. The Memorial is the resting place of 300,000 victims and also houses a museum dedicated to the genocide, the history leading up to it, and the preservation of victims' stories.
In addition to training, facilitators assisted the participants in developing plans for pilot projects that they will carry out in their communities. Projects included websites that share the stories of survivors and promote inter-generational dialogue; community dialogues on class tension and inter-community violence; and trainings for youth on engaging in transitional justice. Each project plan features multiple outputs – including reports, media videos and campaigns, and databases – that ensure each project will have an impact for years to come.
"Programs are most effective when communities take control. Train the communities and they will carry it forward," explained Fatou Baldeh, a participant from the Gambia.
From now until October participants will implement their projects with virtual support from both GIJTR and their new community of peers – another goal of the program. As one participant explained: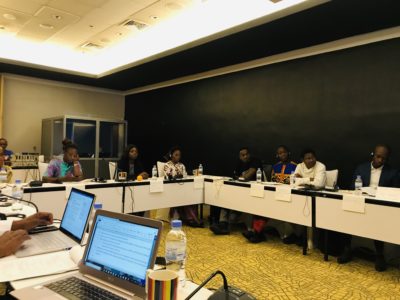 "These two workshops have been amazing. They have broadened my skills and understanding. In particular, I've gotten to network and share experiences with others so now I know how things are approached in the Gambia, South Africa, Guinea, among other places. Now, even though I am not on the ground there, I can borrow things from them and learn from them. It's always good to look at things from another lens. You can see what you've done wrong and think of ways to move forward. The information shared here, I can now share with youth in my country. Me alone, I can't do anything. But now I have people to walk with."
Be sure to following the GIJTR's Twitter and Instagram accounts for updates on the Academy and participants' projects.