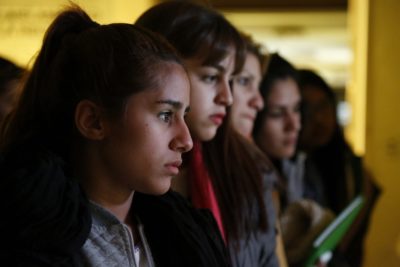 Women's leadership and peaceful societies are inextricably linked: One cannot exist without the other. While this fact is well documented, women around the world continue to be excluded from the very conversations they must be leading if peace, respect and dignity are to take root following conflict or abuse.
As the need for not just inclusion but the centering of women's voices is increasingly clear, the International Coalition of Sites of Conscience is expanding their longstanding work with women the world over through a new campaign – Women of Conscience – designed to amplify women's voices, support women's projects, and bolster women's capacity to lead through local, national and international platforms.
Already on the ground in 65 countries, the Coalition has prioritized the collection and sharing of women's stories since its founding in 1999, and has dozens of projects in place that perfectly position it to propel women across the globe to positions of influence in effective and efficient ways.
Women of Conscience is overseen by a Leadership Council composed of distinguished and committed supporters. For more information, please click here or email Executive Director Elizabeth Silkes at esilkes@sitesofconscience.org.