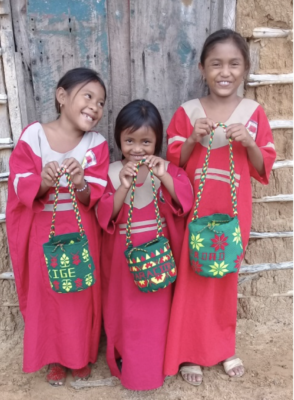 The conflict in Colombia claimed the lives of over 200,000 people between 1958-2013. To help those affected, and begin to bridge historic divides in the country, the Coalition's Global Initiative for Justice, Truth and Reconciliation (GIJTR) is advising the Colombian Truth Commission, which formally began on November 29, 2018, on the best tools for collecting, documenting and sharing the stories of the conflict's survivors – an integral step to ensuring lasting peace in the country. In this interview, Darío Colmenares Millán, who is working with the Coalition on the ground in Colombia, speaks about truth-telling projects the Coalition recently completed in marginalized communities.
As part of the Coalition's work in Colombia, you led seven truth-telling projects in rural communities throughout the country. Can you tell us about some of those projects and key lessons learned?
The truth-telling workshops were really quite unique. As opposed to historical memory, which gives a broader overview of history, truth-telling is more factual, personal and precise. It is about helping individuals dig out the truth, which not only helps validate their individual stories, but is very helpful in verifying facts related to human rights abuses.
There were seven projects altogether, each successful in their own right, but here we can mention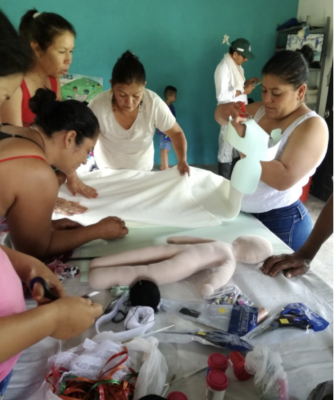 two that involved the making of physical objects. One, in the Wayúu territory, was centered around mochila bags, which are a hallmark of the territory, usually knitted by women in the community. In this case, survivors of killings and family members of the disappeared created bags to represent their missing family member. The process was as important as the product – as family members knitted, they spoke about the missing person – sharing stories about them and their feelings on the conflict. They would handle the bag almost like a sacred object, as if the person were with them. Once completed, families would place cards with pictures and texts inside them, and then put them all in a larger mochila bag representing their territory, called the mochila of truth. The mochila of truth, containing the personal mochilas and a tape recorder, was then carried from village to village as a traveling exhibition, asking community members to share and record their personal experiences of the conflict.
Similarly, in the El Castillo village in the Llanos region, we worked with a group to create dolls that resembled a missing family member. In this case, family members would record their own memories so that when the dolls were exhibited, they were shown with the recording. This was tremendously effective. Insensitivity to the conflict can be a challenge in Colombia – as it is in many places. Many people do not want to face a difficult past or even think about it, but these projects really broke through that barrier. When a person is involved in the creation of a physical object, they are more invested emotionally in it. That powerful energy translates into communities – at exhibitions, these objects served as "triggers" for truth-telling among other community members.
What can these local level truth-telling initiatives accomplish that more formal transitional justice mechanisms cannot?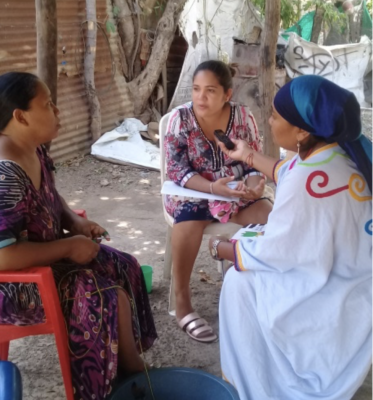 However well-intentioned the Truth Commission is – and I truly believe it is – it cannot include the reports of hundreds of thousands of people or anywhere near that. What Colombia needs are places for victims and their families to share their stories – Sites of Conscience provide those spaces. They are successful because they are rooted in communities – and communities are channels of trust. In our projects, it was the communities doing the talking, doing the interviewing. Not the Truth Commission or other transitional justice mechanisms, not even myself or Coalition staff. It was the communities telling and sharing their experiences, asking the questions and, as I said, digging out the truth. Formal transitional justice outlets cannot do that.
Can you give a specific example of the impact one of these community projects has on community members?
I think of a woman I met in the Wayúu territory, who survived a brutal massacre. She escaped a mass killing by jumping over bodies and hiding in bushes… She had grabbed hold of her daughters while doing so and managed to save them too. But it was very hard for her to start speaking about this. Through knitting the mochila testimony bags in our program, she gradually became able to share her experience. Surrounded by others – a small group of 10-20 people like her – she, little by little, got relief. Later, through our program, she was able to meet with the Truth Commission on her first trip to Bogota.
In the Colombian context, what are victims and survivors most in need of? What do they hope to get from the Truth Commission?
The most important thing survivors want is acknowledgement from the state. If a human rights violation is terrible in and of itself, it is even more so when it is ignored…so it is very rewarding for these communities to discuss their experiences with a member of the Truth Commission.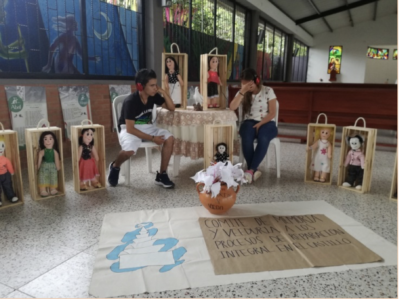 How else is the Coalition helping to facilitate communication between survivors and the Truth Commission?
Again, the Truth Commission is very well-intended and advocacy minded. It is not particularly difficult to access them if you want to speak with them. But, as I mentioned above, truth-telling is a process. Survivors need to feel supported as they begin to address what are extremely traumatic experiences. That is what the Coalition gives them – they feel supported by our programs, our technical expertise and our sympathy. It is very meaningful to them that there is someone in the international community who cares about these problems, which feel very local and of course personal to them.
On top of that, the Truth Commission needs methodologies for collecting and sharing survivor testimonies, which is how we help them. Survivors need effective and efficient means of preserving their stories for the present and future generations. That's what our programs give them – they ensure that survivors' testimonies are here to stay. In this way, the Coalition's programs are changing the face of the country. They are ensuring it values inclusivity and diversity for the long-term. While we are working only with a small number of civil society organizations in the country – something like 7 out of 3000 – these pilot programs are particularly powerful because we are developing repeatable methodologies and systematizing them into a toolkit. They have a real ripple effect. (Now available, the toolkit can be accessed in English,  Spanish, and French.)