2017 – Round 1
The Coalition is pleased to announce that the winners of the 2017 Project Support Fund, Round 1 are: Kdei Karuna (Cambodia), the Matilda Joslyn Gage Foundation (United States), the Museo de la Memoria (Uruguay) and Youth Initiative for Human Rights (Bosnia and Herzegovina).
The Project Support Fund provides capacity-building grants of up to $10,000 paired with one-on-one consultations with the Coalition's staff to support innovative new programs and initiatives that use the lessons of history to spark action on contemporary issues.
Below are the recipients of the Round 1 awards. For more information on the next round, which opens on March 20, 2017, please click here.
Forced marriage and sexual and gender based violence (SGBV) were central components of the Khmer Rouge's brutal regime in Cambodia, which left up to 2 million people dead between 1975-1979. As devastating as these crimes were, they often remain overlooked in Cambodian history, considered irrelevant or incidental to other atrocities committed by the regime.
With its 2017 PSF grant, Coalition member Kdei Karuna will create a theater program with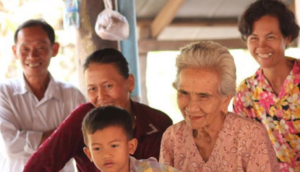 the goal of ending this silence. The peacebuilding and reconciliation NGO will collect oral histories of survivors, victims and children of forced marriages that will be used to develop a theater piece to be performed at Phnom Trung Bat, once an infamous site of detention and execution that now serves as a memorial site. The performances, which will include actors from local communities, will be accompanied by activities that promote dialogue and offer survivors and post-war generations of Cambodians opportunities to meet and better understand the experience of forced marriage under the Khmer Rouge regime.
"Survivors' experiences of SGBV remain absent from public memory and societal reconciliation efforts," explains Kdei Karuna's Executive Director Menia Tim. "As a result, many survivors continue to suffer from discrimination and stigmatization in their communities."
The project also aims to shine a light on the intergenerational consequences of forced marriages and their impact on gender norms today. Cambodian women and girls face larger hurdles than their male counterparts when attempting to access justice for instance, and impunity is still widespread for SGBV violations, indicating that social, political and economic gender inequality is deeply ingrained in Cambodian society.
When women in New York State began to organize for their rights in 1848, they took their cue from a local Native American community, the Haudenosaunee (Iroquois). While white women of the time, like suffragists Matilda Joslyn Gage and Elizabeth Cady Stanton, were considered the property of their husbands, Haudenosaunee women had far more authority. Economically independent, they had the final say in matters of war and peace and the absolute right to their own bodies. Committing violence against a woman kept a man from becoming Chief in this egalitarian, gender-balanced society.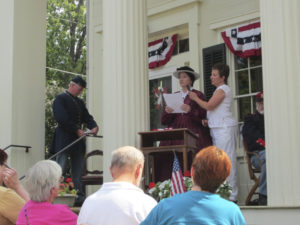 Unfortunately, much of this history is unknown. In an effort to rectify this, two Coalition members – the Matilda Joslyn Gage Foundation and the Women's Rights National Historic Park (WRNHP) – are using their 2017 PSF award to create a joint exhibit that documents the Haudenosaunee influence on women's rights. The exhibit will contrast the position of New York women and Haudenosaunee women in 1848, examine the long history of the Haudenosaunee women's struggle to resist colonization and maintain their political voice, and demonstrate the influence and connection between Native and non-Native women with artifacts and signage. The exhibit panels will be designed so they can be used in the future by other museums as a traveling exhibit.
"The 100th anniversary of women's suffrage in New York State provided an opportunity for us to partner with the Women's Rights National Historic Park in Seneca Falls to educate about the little-known story of the Haudenosaunee (Iroquois) influence on women's rights…This PSF grant provides us not only with the ability to carry out our original goal, but to build further partnerships with two Haudenosaunee museums in our area, where this story will also be told," adds Sally Wagner, Executive Director of the Matilda Joslyn Gage Foundation.
In an effort to connect past and present, local university students and faculty will assist the sites in framing dialogue questions about contemporary issues of sovereignty and how they affect Native women. Connections will also be made to contemporary issues of Nation Sovereignty through the issue of citizenship and voting rights.
Between 1973-1985, Uruguay was ruled by a civic-military dictatorship that restricted freedom of the press and killed, tortured and jailed thousands of its opponents. The violence was so widespread that Amnesty International determined Uruguay had more political prisoners per capita in 1976 than any country in the world.
Despite their pervasive brutality, the dictatorship's crimes were largely covered up after democracy was reestablished in 1985. Consequently, today there are few places in Uruguay that reflect on the regime's contemporary legacies or pay tribute to victims.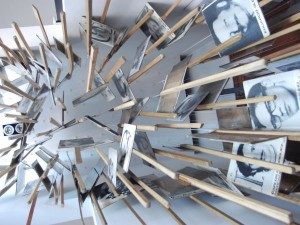 "In Uruguay, the problem we face is the decreasing visibility of sites where human rights violations occurred," explains Elbio Ferrario, Director of Museo de la Memoria (MUME).
Located in Montevideo, MUME will use its 2017 PSF grant to raise awareness of these crimes by preserving two former secret detention and torture centers that were used during the period: "Los Vagones" in Canelones and "300 Carlos – Infierno grande" in Montevideo.
MUME will work with survivors, civil society actors, schools and local communities to restore the physical sites, and support documentation initiatives and oral history archives at each location. Upon conclusion, MUME will produce an "Action Guide," detailing lessons learned from the project, that will be shared with other Sites of Conscience. Another Coalition member, Espacio para la Memoria y los DDHH Quica Salvia, Casa de las Mujeres in Canelones, will collaborate on the project.
For MUME, the goal is to spur a political and cultural movement that respects memory and the stories of survivors in order to ensure past atrocities do not reoccur. "Building sites of memory is important," Ferrario explains. "States where serious human rights violations have occurred ought to implement policies on sites of memory in order to guarantee their creation, preservation, maintenance, management and sustainability."
Memorials and monuments can play a central role in encouraging reflection on historical events and commonality among contemporaries. Yet, too often, the public tends to walk by them without paying any notice to their significance past or present.
In an effort to correct this, Youth Initiative for Human Rights in Bosnia and Herzegovina (YIHR) – which works to empower young people in the region by organizing informal educational events to promote democracy, inclusiveness and a respect for human rights – is using its 2017 PSF grant to institute ten Memory Walk programs in small towns throughout Bosnia and Herzegovina. The Memory Walks are centered around workshops developed by the Anne Frank House in Amsterdam that encourage youth to reflect critically on memorials in their own environments. The program trains young participants – mostly high school students – to conduct research on local monuments and their relevance to themselves and their communities today. In the end, participants will create videos about the monuments in which they interview local residents about enduring social issues.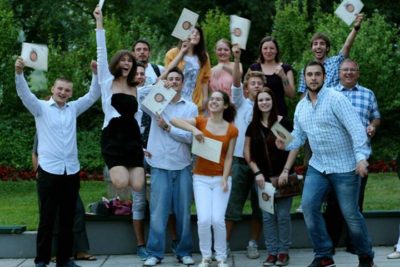 The project represents a groundbreaking approach to teaching young people about history. In Bosnia and Herzegovina – as in countries in other fractured regions – many educators tend to ignore historical conflicts, injustices and oppressions to create a climate where young people can learn side by side, in so-called harmony. "It assumes," explains the organization, "that ignoring continuing oppressions and differences associated with class and poverty is the best antidote to any subterranean tensions."
The Memory Walk videos take a new approach, aiming to raise awareness and encourage discussion about the divisive history of the Western Balkans. YIHR reports that in previous workshops, enabling students to reflect on local monuments gives them "confidence in talking about history and contentious Sites of Conscience." The organization's hope is that by promoting critical thinking about historical events and their relevance for contemporary challenges, the project will generate dialogue about the common past and foster reconciliation.