North American Regional Network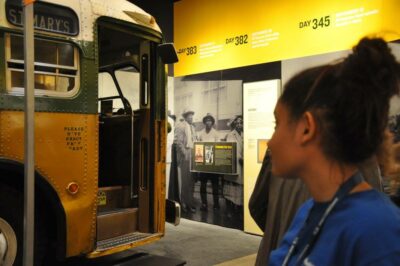 The North American Sites of Conscience Network encompasses a range of historic sites, museums, and memory initiatives. In recent years, the Network has taken a leading role in preserving immigration and civil rights histories, fostering a new national conversation about these subjects. Using their unique histories as a starting point, these members are creating safe spaces for open and productive local and national conversations about communities – and a country – in transformation.
The region has been home to several projects in recent years, including From Brown v. Board to Ferguson, Strengthening Museums to Foster Social Resilience, and Addressing the Silences: Museums Reflect, Correct, and Transform to Foster Social Cohesion – all funded by the Institute of Museum and Library Services. The region also launched the Coalition's first podcast in 2022 entitled Transitional Justice in America.
For more information, or to become involved, please contact Braden Paynter,
Director of Methodology and Practice, and Regional Manager for North America
---
Regional Projects and Resources