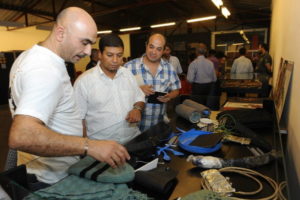 UMAM Documentation & Research believes that dealing with Lebanon's violent past, crystallized in the 1975-1990 civil war, is fundamental to eliminating the specter of renewed conflict that continues to haunt the country today.
To this end, the organization has dedicated considerable resources to archiving Lebanon's past by collecting, preserving, and publicly promoting a diverse range of historical evidence and artifacts.
Through UMAM's steadfastness, Lebanese have begun to heed calls to confront their archives, and to engage in the ongoing process required to come to terms with the country's troubled past for the sake of a more just present and future.
UMAM Documentation and Research (Lebanon)
Slim Residence, Haret Hreik
Beirut
Lebanon