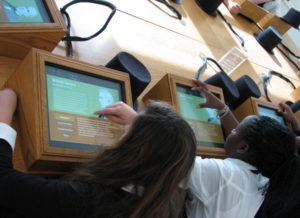 In 1862, Abraham Lincoln and his family were invited to stay in a Gothic-Revival "cottage" on the grounds of the Soldier's Home in Washington, D.C. The Cottage served as Lincoln's family residence for a quarter of his presidency during the summers of 1862, 1863 and 1864, and it is where he was living when he developed his Emancipation Proclamation.
The historic significance of the Soldiers' Home was officially recognized in 1974, when four buildings built before the Civil War, along with six surrounding acres of land, were designated a National Historic Landmark. In 2000, the cottage was further designated a National Monument.
President Lincoln's Cottage (USA)
140 Rock Creek Church Rd NW
Washington
D.C.
United States