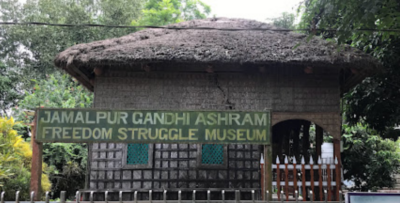 The Jamalpur Gandhi Ashram is a historic sanctuary that was established in Jamalpur, Bangladesh in the 1930s following the principles of non-violence and non-cooperation as set forth by Mahatma Gandhi.
After the partition of India in 1947 and the emergence of Pakistan, the Ashram's school, vocational training centers, health facilities, and other infrastructures were demolished. Only the office cottage survived the brutal attack, and it remains the center of all activities of the Ashram.
The Freedom Struggle Museum was established alongside the Ashram in 2007 to uphold the history of the Bangladesh Liberation War in 1971.
Jamalpur Gandhi Ashram – Bangladesh
Kapashatia
Jamalpur
Bangladesh