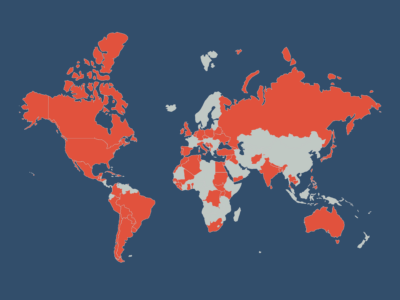 Every three years, the Coalition works closely with our members, staff and Board to update our strategic plan which serves to guide our programming around the world for the coming three years.
As part of this process, we would be so grateful if members would fill out our 2022 Member Survey by April 1, 2022.
With over 300 members in 65 countries, the Coalition continues to grow in both size and breadth. This survey is an excellent opportunity for you to let us know which aspects of your membership work well, which could be improved, and – importantly – where and how you would like to see the Coalition grow in the next three years. Our members are the heart of our network, so your voice is essential in this planning process.
The Member Survey is available here in Arabic, English, French and Spanish and should take about 20-30 minutes to complete. If you have any questions about the survey, the strategic planning process, or if you would like to engage more deeply in the planning, please feel free to reach out to us directly here.
With thanks and warmest wishes,
The International Coalition of Sites of Conscience