The Auschwitz Institute for Peace and Reconciliation (AIPR), a Coalition member based in New York, works to prevent genocide by building a worldwide community with the skills and commitment to respond to conflict before it turns into genocide. With programs around the globe, AIPR recently implemented a comprehensive education program in Brazil designed to equip teachers with the skills to educate students about the importance of human rights, democracy and the role they have in promoting tolerance in an often fractious country. In this piece, Dr. Clara Ramírez Barat, Director of AIPR's Educational Policy Program, writes about the initiative and the manifold benefits of collaborating with other Sites of Conscience.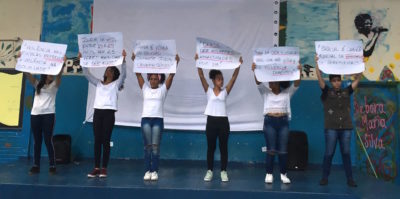 As the fifth largest country and with a population of more than 200 million inhabitants, Brazil is among the most unequal countries in the world. Specifically, violence disproportionately affects marginalized groups within Brazil. While an average of 30,000 young people are killed annually in Brazil, black males are more than two times as likely to be killed as white males. Statistics from 2017 show that more LGBTQI+ individuals are assassinated in Brazil than anywhere else in the world. And in 2016, Brazil was ranked fifth in the world for its high rate of gender-based assassinations.
Despite this situation, public awareness about the importance of human rights remains low. According to a 2018 survey conducted by the Ipsos Institute, 56% of Brazilians interviewed considered "criminals" to be the group that benefits most from human rights legislation and advocacy, while 21% said they were against these rights altogether. In recent years, continuing political and economic crises have only brought more instability, resulting in an increase of social polarization, as well as deepening of divisiveness and hate speech in the public sphere.
In response, in 2018 the Auschwitz Institute for Peace and Reconciliation (AIPR), a Coalition member since 2010, launched "Citizenship and Democracy in Brazil's Schools" in collaboration with the Procuraduría Federal dos Direitos do Cidadão (Federal Prosecutor for Citizen's Rights) and the Secretaría de Proteção Global (Global Protection Secretary), both members of the Latin American Network for Genocide and Mass Atrocity Prevention. The project, which is implemented throughout the school year, aims to open spaces for respectful dialogue and a plurality of perspectives in Brazilian public schools. The initiative seeks to equip young people to develop skills to reduce intolerance, discrimination and exclusion in Brazil today, while contributing to a strengthening of democratic values and a culture of human rights. As part of this civic education project, the participants visit local Site of Conscience Memorial da Resistência de São Paulo. 
Even though Brazil's national curriculum recognizes the importance of teaching human rights and democratic citizenship, public schools have not yet effectively brought these topics into the classroom in a manner that also feels relevant to students' lives. Additionally, teacher training on human rights and democracy is not widespread and schools often lack open and participatory management systems or initiatives to incorporate these issues into their pedagogical approaches effectively.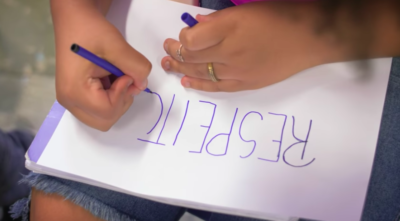 "Citizenship and Democracy in Brazil's Schools" was designed to meet this need, through a year-long consultation process involving more than 100 people, including representatives from civil society, government officials, teachers and students. This consultation process helped conceptualize a project that would respond to Brazil's social and educational realities. By adopting an open and participatory educational methodology, the project deals with some of the most pressing issues in contemporary Brazil, many of which come as the result of the country's particular history. Using games, debates, artistic products, news clips and audiovisual materials, the activities allow students to reflect on the impact of this history while enhancing their capacity to think critically and be civically engaged.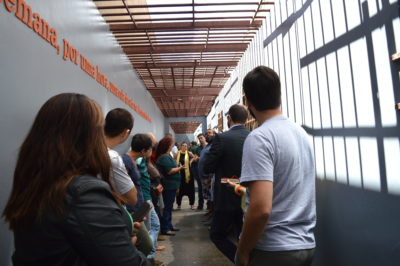 Teachers enrolled in the project receive four days of training at the beginning of the school year. An essential component of the teachers' training is a visit to Coalition member Memorial da Resistência de São Paulo. The visit allows teachers and students alike to establish an emotional connection with the history of Brazil, highlighting the power of sites of memory and their potential to urge reflections that connect the past and present. This international educational initiative illustrates the powerful collaboration that Sites of Conscience can have. AIPR and the Memorial da Resistência demonstrate that memorialization can be part of a creative educational initiative that engages new generations.
The first year of the project "Citizenship and Democracy in Brazil's Schools" was implemented in seven schools in São Paulo and Brasilia, serving 15 teachers and 650 students between the ages of 13 and 18.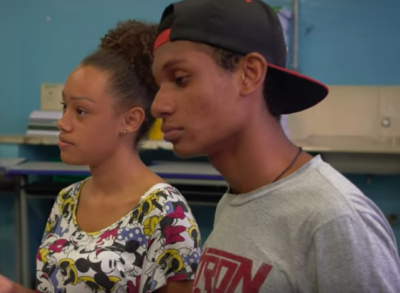 The outcomes of this first year were positive, with teachers reporting that the project lead their students to engage in relevant and realistic classroom discussions in a respectful way throughout the year. Videos produced by the students in 2018 show the scope of Brazilian students' concerns, including bullying, racism, violence against women, power, freedom of speech, and religious diversity, among others. One student explained, "Projects like this should happen more often in schools because they provide knowledge about subjects that often go unnoticed and are not widely commented on and discussed in regular classes."
These results demonstrate the importance of developing human rights programs in schools – and the power of using Sites of Conscience within an educational setting. This project can be a launching pad for Brazilian youth to create a more tolerant, participatory, and solidarity-minded society, one that is ultimately better equipped to prevent human rights abuses and mass atrocities. In 2019, the Auschwitz Institute and its partners launched a second year of the project. Currently, the project is being implemented in 25 schools, involving approximately 85 teachers and more than 2,500 students.
To view the project video, click here.