In June 2018 I had the privilege of joining the Coalition as the Regional Program Manager for Africa, Latin America and the Caribbean. As a museum professional living half the year in Brazil, I had long heard of the excellent work being done by the four Sites of Conscience in the country. In early July I had the opportunity to visit two of them – our São Paulo members Núcleo de Preservação da Memória Política (The Center for Preservation of Political Memory) and Memorial da Resistência de São Paulo  (Resistance Memorial of São Paulo).
Maurice Politi, a survivor of the Brazilian dictatorship and co-founder of Núcleo, walked me through their work with Financial Director Oswaldo de Oliveira Santos Jr., sharing the organization's mission to memorialize the political struggles in Brazil from the perspective of former prisoners and freedom fighters. Núcleo is a research and archival center with an eye toward promoting policies and education that advocate for human rights today.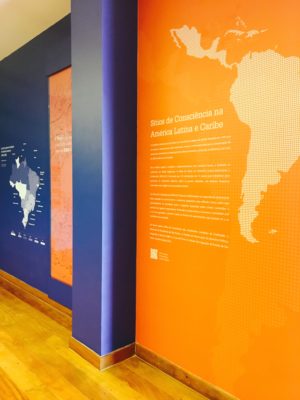 Everything in the organization is viewed through this lens – from its oral history archives that were developed with methodology that specifically accounts for the sensitive nature of incarceration and persecution to its public programs, which apply the lessons of former political struggles to other types of resistance, such as the plight of Afro-descendants and other minority groups today.
Formed with reparations money given to former political prisoners, Núcleo also supports the creation of other
sites of memory connected to incarceration and political persecution during the Brazilian dictatorship, including Memorial da Resistência de São Paulo. The organization's most recent project is a partnership with the memory department of the Organização dos Advogados do Brasil (Brazil's Attorneys Organization) for the development of Memorial da Luta pela Justiça (The Center for the Pursuit of Justice) – a museum that will be based at a former São Paulo military tribunal, where those accused of plotting against the state were tried under a civil-military process. The venue, a heritage house in the district of Bela Vista, carries charged memories related to gross violations of human rights and lack of access to justice. Many victims were young freedom fighters imprisoned or disappeared.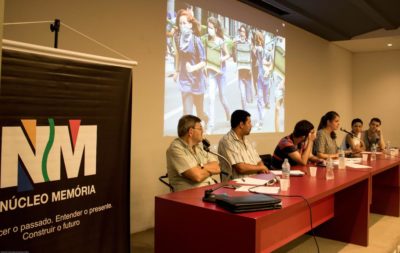 Even though Núcleo doesn't act as a museum per se, its powerful work is constantly at the service of museums and the general public, promoting dialogue and preserving a memory that otherwise would be easily washed away as the country distances itself from its dictatorship days. As a Brazilian, I have always asked myself why we see so few museums memorializing the dictatorship period. Coming from a generation that had never suffered the dark days of military repression, but had heard about it from our parents and their struggles, I celebrate efforts such as Nucleo's to preserve this memory for reconciliation and non-repetition.
After Núcleo de Preservação da Memória Política, I visited Memorial da Resistência de São Paulo, housed in an infamous former state department building devoted to maintaining "social control" and repressing political resistance against the state. Walking into this building and touring its public and non-public spaces, brought me a mix of sadness and near indifference. Having been sanitized of its difficult past for a few decades, the building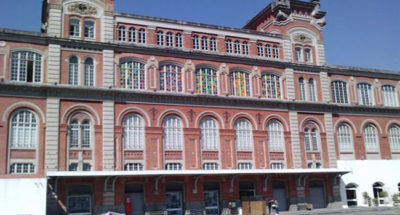 doesn't immediately speak for itself. But once one gets into contact with even a sliver of what happened inside those walls, be it through exhibitions or guided tours, coupled with the near-mythical knowledge that any Brazilian has of the gross atrocities that happened in that site, the power of place immediately comes out.
During my tour, Marília Bonas, Memorial's inspiring Director, spoke to me of their continuous efforts to uncover and amplify the site's many narratives and connect them to today's struggles for freedom. The museum updates its oral history archives regularly in a drive to unearth personal stories and experiences of the site, from torture and incarceration to family and love, and capture this not so distant past, as well as its relevance to present struggles. Beyond the site itself, Memorial also partners with other São Paulo museums and archives, such as Pinacoteca do Estado, housed in a building within the same precinct, to identify collections that will further dialogue and enhance its growing narratives. Memorial also works to improve the situation of vulnerable groups, such as street dwellers living in the neighborhood, connecting their stories – often as victims of human rights violations – with the site's mission and narratives.
Both Núcleo de Preservação da Memória Política and Memorial da Resistência de São Paulo are highly recommended experiences, to both tourists and "paulistas" alike!
Gegê Leme Joseph
Regional Program Manager for the Latin American and Caribbean and Africa Networks