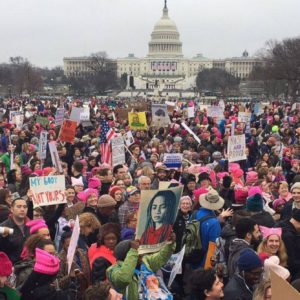 Our latest Front Page Dialogue is now available! The model offers thoughts on how to engage visitors in discussions surrounding the 2017 Women's March on Washington and women's rights more generally.
You can access it here.
Front Page Dialogues are designed to serve as models to help our members generate conversations about relevant issues as they emerge. As rapid response tools, they are intended to help Sites of Conscience respond to community needs in a timely manner, providing a guide for engaging visitors in dialogue and action on pressing events in real time.
To view all our Front Page Dialogues, you must be a member.