The Coalition regularly hosts webinars and activities designed to support members and other cultural organizations as they assist their communities in connecting past struggles to their contemporary legacies.
For upcoming events, as well as recordings of previous events, please scroll down.
Wednesdays at 10 am EST-NY, 4 pm Cape Town, 4 pm Barcelona
Weekly, 30-minute interactive sessions devoted to core elements of Sites of Conscience methodology that can assist Sites of Conscience to adapt to short- and long-term changes, particularly related to COVID-19. They will take place on Wednesdays at 10am (EST-NY). Click here for schedule and registration.
Conscience Matters Webinar Series
Stolen Childhoods:
How To Help Youth Move from Painful Paths to Promising Futures
Thursday, July 16, 2020, at 9 am in New York, 2 pm in London
Moderator: Linda Norris, Global Networks Program Director
From wars and racial violence to the ongoing pandemic, children are affected by crises in acute and unique ways. As the rights and needs of children are regularly overlooked or sidelined during challenging periods, youth often internalize trauma and their memories of painful childhood experiences can stay with them for a lifetime.
This webinar will examine how Sites of Conscience can most effectively prioritize the stories of children in ways that support healing and action. In particular, it will draw on the expertise and experiences of its members from across the world to explore how Sites of Conscience and other cultural organizations can assist children transform trauma into positive action.
To register, click here.
---
Conscience Matters Webinar Series
Real Fake News – On Democracy and Media in Crises
Thursday, July 30, 2020, at 10 am in New York, 3 pm in London
Moderator: Ashley Nelson, Communications Director
Movements for social justice have long had a complicated relationship with the media. At the best of times, media can play a fundamental role in advancing peace and justice, but it also can have devastating effects on struggles for human rights, blurring the lines between fact and fiction, and advancing agendas that are divisive and exclusive.
This webinar will bring together members from across the globe to showcase their efforts to monitor and offset destructive media outlets. Topics to be discussed include the delicate balance between hate speech and freedom of speech, the sheer abundance of media today both traditional and digital, and the whitewashing of history past and present.
To register, click here.
---
Conscience Matters Webinar Series
The Welcome Brigade: Self-Care for Front-Line Workers at Museums
August 13, 2020 at 9 am in New York, 1 pm in Ghana, 3 pm in South Africa
Moderator: Braden Paynter, Director of Methodology and Practice
Forward-facing staff at Sites of Conscience steward and interpret histories of trauma and violence. Whether these atrocities were experienced first-hand by survivors turned interpreters or by staff who regularly share the stories of others, doing this work can affect staff members' overall well-being. This session will share psycho-social techniques and strategies from a variety of contexts to ensure forward-facing staff and administrators who support them are well-positioned to continue connecting past to present and bringing memory to action, while taking care of themselves and each other.
To register, click here.
---
Conscience Matters Webinar Series
Say What?: Responding to Complicated or Controversial Visitor Responses
August 27, 2020, at 9 am in New York, 3 pm in Italy
Moderator: Braden Paynter, Director of Methodology and Practice
As communities become increasingly committed to dialogues about cultural topics such as race, gender, class, and sexual orientation, staff at museums and other cultural organizations are often confronted with a range of visitor responses from personal epiphanies to well-intentioned comments to aggressive language/actions by tour participants. And, sometimes, those who thought themselves least vulnerable find, instead, that they have become the unintentional confidants of visitors due to similarities in physical identities (such as race or gender).
In this webinar, we will explore a variety of ways to respond to problematic comments and/or actions within the context of (member provided) crowd-sourced visitor comments. Questions that may be discussed include: What are the risks of giving a humorous response? When is it ok not to respond? How might a response be different for a visitor as opposed to a coworker or a stakeholder? To register, click here.
---
Conscience Matters Webinar Series
Mourning at a Distance: Grief and Memorialization During COVID-19
October 8, 2020, at 9 am in New York, 2 pm in Lisbon, 6:30 pm in India
Moderator: Braden Paynter, Director of Methodology and Practice
One of the cruelest aspects of COVID-19 is that its victims often die alone. This fact not only dramatically affects those lost to the virus, who frequently pass away by themselves in a hospital amid relative strangers, but also the emotional health of the loved ones they leave behind. The highly contagious nature of the virus has made the traditional rituals surrounding death nearly impossible. There is no bedside vigil; no proper funeral; no grieving periods that involve the tender touch of family and friends.
While we can never erase these painful experiences or replace those lost, taking the time to properly memorialize victims matters – not only to the families directly affected, who may pass the trauma they inflicted down for generations, but also to society as a whole. Much like a conflict, the COVID-19 pandemic has woven fear, mistrust and uncertainty into everyday life in ways that have made us fundamentally question our leaders, our individual rights, and our collective worth. This webinar will rely on the time-tested methodologies of Sites of Conscience across the world, offering strategies and examples of effective memorials and memory initiatives that honor loss in times of crisis. To register, click here.
---
Recent Recordings and Activities
June 24th at 2 pm EST (NY) and June 26th at 10 am EST (NY)
Around the world, historic monuments erected in honor of racist systems and their supporters are coming down at a speed once thought impossible. What can we learn from this public reckoning and how can we ensure that new monuments are more inclusive and democratic? This panel and workshop brought together four women artists and activists to explore ways in which landscapes and monuments can be understood through indigenous and feminist perspectives.
For more information about these events, please click here.
To watch the panel discussion, click here.
A recording of the half-day workshop will be available soon.
---
COVID-19, Transitional Justice and Atrocity Prevention
A COVID-19 Webinar Series
June 18, 2020 at 9:00am (EST-NY)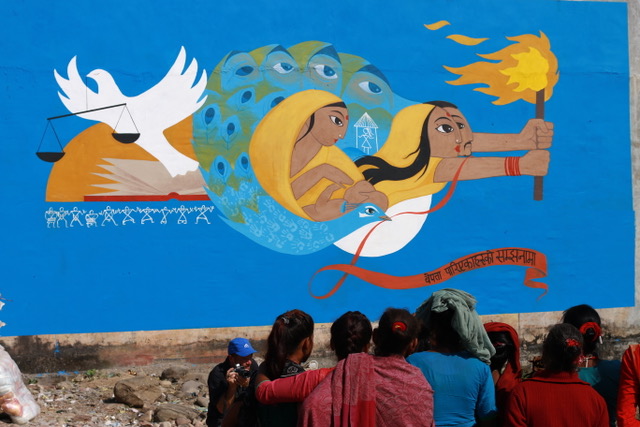 The COVID-19 pandemic has dramatically affected, in almost wholly negative ways, many facets of life in every region in the world – from economic stability to physical and emotional well-being. Largely included in this trend are transitional justice efforts in a variety of contexts around the globe. Not only have processes themselves been curtailed in some countries, but reports of human rights violations during the pandemic have added new dimensions to ongoing procedures. In this webinar, practitioners, activists and survivors from Africa, Asia and Latin America will speak about the challenges the pandemic has posed in their countries – as well as the occasional positive developments such as discussions around ceasefires – and the lessons we can learn to ensure that transitional justice and atrocity prevention efforts are not as affected during similar events in the future. To watch this session, click here.
---
Activism and Advocacy during the COVID pandemic
A COVID-19 Webinar Series
Wednesday, June 17th at 10 am EST (New York)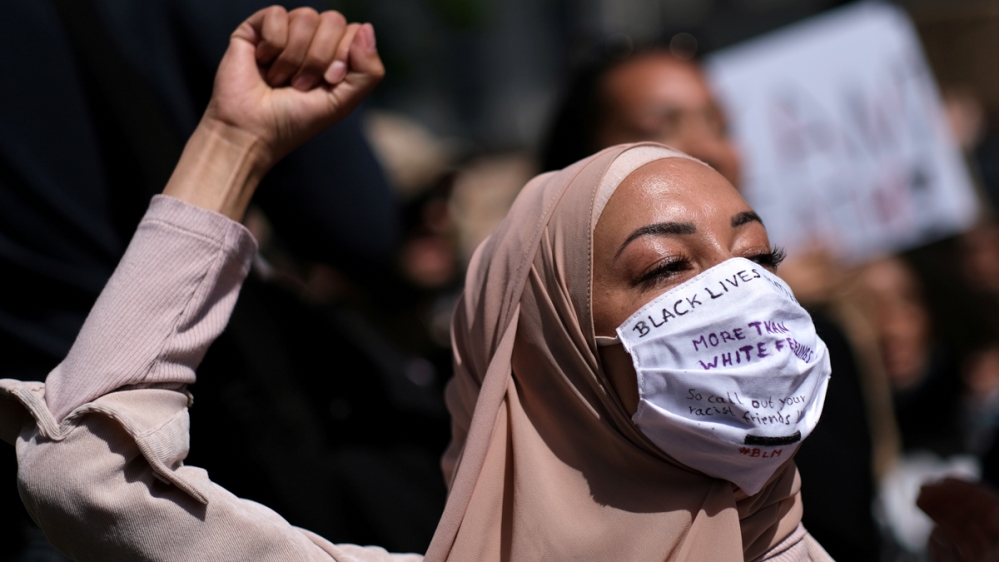 As COVID-19 mitigation measures force us to practice social distancing and stay at home, the usual political and social spaces that civil society organizations (CSOs) engage in pose a health risk to the communities they serve.  Street protests, town halls, and large gatherings are key mobilization activities to advocate for justice and change.  Even in a pandemic context, these activities have continued in unprecedented ways – particularly since the death under police custody of George Floyd, a 46-year old African American man in Minnesota on May 25, 2020.
While some CSOs have had to pause their planned activities and hastily adapt their work to virtual spaces, many are still finding ways to safely advocate and protest injustices in a socially distant era. Presented by the Global Initiative for Truth, Justice and Reconciliation (GIJTR), this webinar will provide a platform for community-based practitioners and advocates to discuss grassroots organizing strategies for protesting under duress, virtual opportunities to continue to advocate against injustices perpetrated by governments, and continue to provide avenues of engagement for the communities and marginalized groups that civil society serves. To watch this session, click here.
---
Weddings at Former Plantations? Determining Event and Visitor Behavior Policies at Historical Sites
June 5th at 10 am EST, 4 pm Berlin Time, 9 am Bogota Time.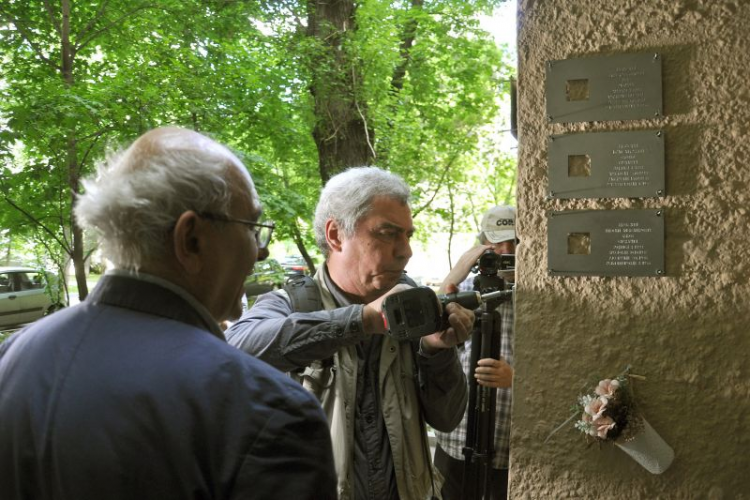 As spaces of both collective and individual use many of whom have historically struggled for financial stability, how can we best create ethical policies for private events and visitor interactions at sites? How do sites navigate policy-making around venue rental and visitor behavior – from selfies and photography choices to clothing that features hate speech? How does a site's history impact how private events are hosted there or how visitors interact with the space today? What happens when sites of human enslavement, genocide, assassination, incarceration, war, and environmental disaster become the sites of weddings, birthday parties and galas? Join Braden Paynter in conversation with Shawn Halifax from the McLeod Plantation Historic Site and Henrike Claussen from Memorium Nuremberg Trials.
To watch this webinar, click
here
.
---
Exiled: Migration and Refugee Communities During COVID-19
A COVID-19 Webinar Series
June 4th 
With the number of migrants globally reaching 272 million in 2019, the challenges surrounding migration were daunting before the COVID-19 pandemic and remain even more so during it. Not only do migrant and refugee populations face an inordinate level of physical, emotional and legal challenges during this crisis, but internal displacement within countries is becoming increasingly problematic as efforts to contain the virus are enforced. In this webinar, Coalition staff and members from Asia and the Pacific and the Middle East discussed the complex relationship between public health and migration, past and present. To watch this session, click here.
Women and COVID-19
A COVID-19 Webinar Series
May 21th 
The COVID-19 pandemic has been particularly harmful to women in ways that must be addressed if women's economic stability and emotional and physical welfare are to be sustained after the pandemic's end. According to UN Women, "Globally, women make up 70 per cent of workers in the health and social sector, and they do three times as much unpaid care work at home as men." In addition, with COVID-19-related restrictions on public movement, women are facing increasing limitations on their right to reproductive and sexual health, while women who are sheltering in their homes alongside abusive partners are facing the most dehumanizing and unbearable of challenges. In this webinar, partners and members of the Coalition discussed specific hurdles women are facing during the pandemic and suggest strategies for offering them support now and in the future. To watch this session, click here.
---
Create Your Own Media: Communications Strategies for Challenging Times
May 13th 
Having a strong communications skill set is one of the fastest and surest ways for cultural institutions to increase
audience engagement, respond to current events, and gain credibility and trust in communities. Unfortunately, communications resources do not always make it into the budgets of cultural organizations. In this webinar,
Ashley Nelson,
the Coalition's Director of Communications, shared practical media tools for a diverse array of platforms to assist members in effectively launching new programs and advancing advocacy initiatives. Attendees learned tangible tools to enhance their print and digital media, better engage press, improve their marketing, and activate their Site of Conscience more generally to ensure that their message is publicized. To watch the webinar, click
here
.
---
Self-Care and Sites of Conscience
A COVID-19 Webinar Series
May 11th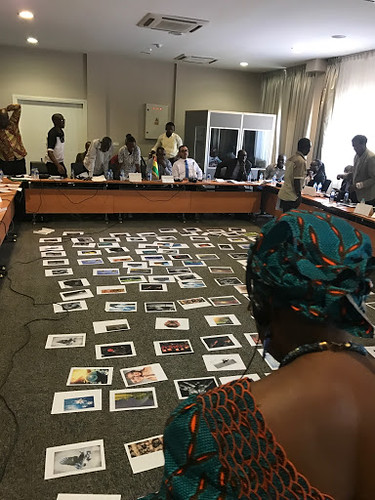 Celeste Matross of the Centre for the Study of Violence and Reconciliation – a GIJTR partner in South Africa – led a 30-minute webinar focusing on self-care for NGO and museum staff. Ms. Matross discussed why self-care is particularly important for this group, shared a short meditation exercise, and answer questions from attendees.
Watch the session here.
---
Civil Liberties, Political Rights and COVID-19
A COVID-19 Webinar Series
May 7th 

As lockdowns become the norm in countries around the world, reports of human rights violations are also on the rise – with activists in many countries observing a scaling back of civil liberties and political rights, a marked rise in excessive military force, and a surfacing of neo-colonialist rhetoric. In this webinar, members from Africa, Asia and Latin America shared their related first hand experiences, concerns and lessons learned about life under COVID-19 lockdowns. To watch the session, click here.
---
COVID-19 and Vulnerable Groups
A COVID-19 Webinar Series
April 23rd
Early reports suggest that poor and disadvantaged communities are being particularly negatively affected by the COVID-19 pandemic. Not only do these vulnerable groups have less access to basic needs and adequate health care, but many survivors of previous conflicts are facing retraumatization in a world where everyday routines have been upended and nothing feels certain. In this webinar, members from Sri Lanka, South Africa and Bosnia and Herzegovina shared strategies for helping vulnerable communities cope during this time. To watch this session, please click here.
---
Facilitated Dialogue on COVID-19
A COVID-19 Webinar Series
April 15th
Braden Paynter, Director of Methodology and Practice at the International Coalition of Sites of Conscience, facilitated dialogue about the challenges communities are facing during the pandemic. The discussion was be based on the Coalition's COVID-19 Front Page Dialogue and may be helpful to those planning similar dialogues in their communities. To check out the webinar, click here.
---
April 9, 2020
With the COVID-19 pandemic, many cultural institutions are feeling a sense of anxiety and uncertainty around their finances. To address these needs, this session brought together the Coalition's Director of Development,
Sara Murphy
, and
Linda Norris
, our Global Programs Director, who shared and discusses resources and strategies for funding, grant proposals and reporting mechanisms – with a special focus on the Coalition's
Project Support Fund
, which offers members grants for innovative projects. The session also addressed the industry's best practices for financially challenging times. To view this webinar, click
here
.
---
Countering Exclusion: Activating Women's Stories
March 18, 2020
The inclusion of women's stories is integral to ensuring that communities develop a full understanding of injustices past and present, but are too often left out of official narratives. In honor of International Women's Day on March 8, the Coalition will host a practical session on the best strategies for collecting women's stories and incorporating these in the official and grand narratives through a variety of platforms, visual, aural and text-based.
As the third Conscience Matters webinar of 2020, join Silvia Fernandez in conversation with Bonney Djuric, artist, activist and co-founder of the Parramatta Female Factory Precinct Project (Australia) and Pooja Pant, photographer, filmmaker and executive director of Voices of Women Media (Nepal) to discuss their work and strategies sharing women's stories and engaging the public.
---
Dialogue 101 in Spanish
A Conscience Matters Webinar
January 22, 2020
Contentious topics are nothing new to Sites of Conscience, but learning how to engage visitors and other audiences in meaningful conversations about them can be difficult. Join Braden Paynter, Program Manager for Methodology & Practice, and Silvia Fernández, Regional Program Manager for Asia and Europe, in this session which will be in English and Spanish, as they equip members with the tools they need to navigate divisive histories – challenging visitors' preconceptions, fostering dialogue and sparking civic action that enables the past to activate the future. 
Involucrar al público en conversaciones difíciles y controvertidas no es fácil, pero a menudo necesario. Durante los últimos veinte años, la Coalición Internacional de Sitios de Conciencia ha ayudado a que museos, sitios históricos y otros espacios públicos se conviertan en centros dinámicos y abiertos a la participación ciudadana ofreciendo talleres de capacitación en la facilitación del diálogo: un enfoque de comunicación que invita a que diferentes perspectivas participen en una conversación abierta y honesta, con el objetivo del aprendizaje personal y colectivo. El webinar lo liderará Braden Paynter, del departamento de membresía, metodología y práctica de la Coalición, y ofrecerá a los participantes herramientas para el desarrollo y la facilitación de programas basados en el diálogo como metodología para tratar temáticas difíciles y controvertidas en lugares de memoria. Silvia Fernández, la coordinadora de las redes europea y asiática ayudará con la traducción al español.
---
State of the Coalition and Open House
A Conscience Matters Webinar
December 18, 2019
In the final 2019 Conscience Matters webinar of the year, Elizabeth Silkes, the Coalition's Executive Director, shared highlights from 2019 and some of the exciting Coalition projects upcoming in 2020. Joined by Linda Norris, Global Programs Director and Sarah Pharaon, Consultant of Methodology and Practice, this webinar shared the latest developments at the Coalition, including regional program updates, special projects, and our training and consulting offerings.
---
Rethinking the Landscape: Haudenosaunee Women

How can museums, historical societies and local communities deepen and richen their understanding of Haudenosaunee culture and develop tools for revisioning exhibitions, programs and public spaces?  Dr. Jolene K. Rickard, Julia Watson, Michelle Schenandoah, Dr. Sally Roesch Wagner, and Linda Norris discussed and addressed these questions in two events. On December 12, these activists, artists, and scholars had an evening panel discussion. On December 13, individuals registered for an all-day workshop to learn different perspectives to rethink landscapes and museums. Participants learned how museums can connect the past to the present, and strategies to catalyze historical and personal memory to engage community members in today's public spaces and social issues. Both events were hosted at Seneca Art & Culture Center at Ganondagan, 7000 County Road 41 (Boughton Hill Road), Victor, NY 14564.
---
Evaluating Programs for the Greatest Impact
A Conscience Matters Webinar
November 21, 2019 
Effective evaluation systems are crucial to an organization's mission and sustainability. In this session, Linda Norris, Global Programs Director facilitated a discussion with  Gegê Leme Joseph, the Regional Program Manager for Latin America, the Caribbean, and Africa, and Sarah Jencks from Coalition Member, Ford's Theatre to showcase a variety of program evaluation methods employed by Coalition members. This webinar focused on creating relevant and impactful cultural and memorialization programs.
---
European Sites of Conscience Regional Meeting
October 15-18, 2019 in Marcinelle, Belgium atLe Bois du Cazier
The 2019 European Sites of Conscience Regional Meeting focused on the role Sites of Conscience can play in supporting children's rights. Coalition members at this meeting, hosted by Le Bois Du Cazier, shared and collaborated on educational activities and tools to engage children in civic engagement and social action. 
---
Latin American and the Caribbean Sites of Conscience Regional Meeting
October 22-24, 2019 in São Paulo, Brazil
The 2019 Latin American and the Caribbean Sites of Conscience Regional Meeting met in São Paulo, Brazil from October 22-24, 2019. At the meeting, members were finalizing their report for the Inter-American Human Rights Commission (IAHRC) on the maintenance and protection of places, memorials, archives, museums and spaces of memory in the region. The document proposes recommendations for future truth commissions in Latin America and beyond.
---
How Sites of Conscience Are Responding to Increasingly Partisan and Repressive Administrations
A Conscience Matters Webinar
September 19, 2019
Sites of Conscience interpret history, stimulate dialogue on pressing social issues, and promote justice and universal cultures of human rights. What happens when these objectives are threatened by partisan political agendas or repressive local or national administrations? As extremist rhetoric and policies take hold around the world, Coalition members are increasingly expressing concerns about censorship, politically motivated revisionism, funding cuts, and personal and institutional safety.
This Conscience Matters webinar on September 19th at 11:00 am (São Paulo)/10:00 am (New York)/5:00pm (Moscow), led by Gegê Leme Joseph, Regional Program Manager for Africa, Latin America and the Caribbean,  explored these challenges and identified potential solutions. The following three members presented their experiences during the webinar: Memoria Abierta from Argentina, Memorial da Resistência from Brazil and Memorial International from Russia.
---
Asian Sites of Conscience Regional Meeting
September 10-14, 2019 in Dharamsala, India at the Tibet Museum
The 2019 Asian Sites of Conscience Regional Meeting created a space where representatives from museums, historic sites, and memory initiatives from the region identified, shared and exchanged lessons learned and best practices in confronting a colonial heritage and its contemporary forms of inter-ethnic and racial division and violence. Participants experienced firsthand the brand new Tibet Museum and its efforts to preserve its history and culture. The group participated in capacity building sessions, working groups and plenary sessions structured to support the development of regional partnerships and collaboration.
---
Annual Meeting – American Association of State and Local History
August 27-31, 2019 in Philadelphia, PA
The International Coalition of Sites of Conscience co-hosted the Annual Meeting of the American Association of State and Local History (AASLH) in Philadelphia, Pennsylvania from August 28-31, 2019. On August 27th, there was a North American Regional Meeting of Sites of Conscience members. This year's conference – entitled "What Are We Waiting For?" – explored how, in this time of political, social and cultural turmoil, history institutions can better connect with their communities and audiences. While debates over issues like racial violence, immigration, global climate change, mass incarceration and others divide our communities, many cultural institutions have been reluctant to enter the fray. Some are aware that there are no quick solutions and that real connections take time. Others are afraid to weigh in on politically divisive issues or simply uncertain how, when, or if to make "the jump." The conference explored this current climate and offered concrete examples of how the history community can become more relevant and action-based by providing context and programming to help their visitors make sense of modern challenges.
---
Engaging Exhibit Labels (Members Only)
A Conscience Matters Webinar
July 18, 2019
Exhibit labels have the power to move visitors, guide them to build empathy, and inspire them to take action. This webinar introduced several practical exercises to help staff at Sites of Conscience craft powerful labels for their exhibitions. Participants also shared labels during the webinar and received feedback from other members. For more information, email Linda Norris at 
lnorris@sitesofconscience.org
.
---
Open House at the Coalition (Members Only)
A Conscience Matters Webinar
June 20, 2019
In the past year alone, dozens of new Sites of Conscience have joined the Coalition from all parts of the globe. With each new member, our extraordinary network grows deeper and stronger. In this session, members heard from Coalition staff about exciting developments, discovered new Coalition resources and learned more about our methodology. Sessions offered in English and Spanish.
Women in War: Stopping Sexual Violence In Conflict
May 29, 2019 at 11:30 AM (EST-NY)
Adopted in April 2019, the UN Resolution 2467 calls for a survivor-centered approach to the prevention of violence against women in conflict, and emboldens efforts to strengthen justice and accountability around the issue. What does a viable action plan to stop violence against women in conflict areas look like?
This webinar, hosted by the International Coalition of Sites of Conscience in partnership with the Global Action Against Mass Atrocity Crimes (GAAMAC) discussed strategies and steps that need to be taken to ensure perpetrators are held accountable and survivors' needs are met through a holistic range of support. The webinar can be accessed here.
African Youth Transitional Justice Academy
May and July 2019
Kigali, Rwanda
Partners from the Global Initiative for Justice, Truth, and Reconciliation brought together African youth activists and civil society members from countries that are currently experiencing conflict or violence with activists and civil society members from countries that have undergone transitional justice processes to participate in the Academy. Ten participants from across the continent attended two trainings in Kigali, Rwanda, where they received training in documentation, memorialization, dialogue and media advocacy.
Collecting The Now (Members Only)
A Conscience Matters Webinar
May 16, 2019
Sites of Conscience are perfectly positioned to document, collect and share events as they unfold – all crucial activities in a world where repression and civil and human rights abuses are on the rise. Whether focusing on preserving artifacts for museum exhibitions or collecting and sharing personal narratives, museums and other cultural institutions must grapple with a range of complicated questions along the way, among them: How do organizations decide what to preserve? How do they leverage collections so they can bridge differences in their communities? And how do they build and offer access to collections in settings where security is a concern?
This Conscience Matters webinar offered solutions to these and other questions by examining different types of contemporary collecting around civil rights, community-based activism and truth and reconciliation efforts. Facilitated by Linda Norris, the Coalition's Global Programs Director, the session welcomed Gwen Moore, a historian from the Missouri History Museum, who helps oversee the Ferguson Collecting Initiative, which collects artifacts related to the officer-involved shooting of Michael Brown, an African American teenager, whose death in 2014 catalyzed the Black Lives Matter movement. Sharon Smith, also from the Missouri History Museum, shared her experiences as Curator of the museum's LGBTQI collection. Additionally, Amina Krvavac, the Director of the War Childhood Museum, discussed her work collecting personal belongings and stories from individuals whose childhoods were affected by war. As always, we encouraged dialogue and discussion among presenters and attendees in the webinar.
The Dynamics of Dialogue (Members Only)
A Conscience Matters Webinar
April 18, 2019
Contentious topics are nothing new to Sites of Conscience, but learning how to engage visitors and other audiences in meaningful conversations about them can be difficult. In this session, the Coalition's Methodology and Practice team equipped members with the tools they need to navigate divisive histories – challenging visitors' preconceptions, fostering dialogue and sparking civic action that enables the past to activate the future.
Transitional Justice Exchange in 
Johannesburg, South Africa 
February 25- March
The Global Initiative for Truth, Justice, and Reconciliation hosted an exchange program in Johannesburg, South Africa for 12 Guinean Civil Society Organization and victims' association representatives. The exchange offered participants an opportunity to discuss regional approaches to transitional justice, as well as common challenges across contexts, with activists in South Africa as well as with members of ICSC's African Sites of Conscience Network.
Women of Conscience: From Trauma to Transformation
A Conscience Matters Webinar
March 14, 2019
What is the path from incarceration to activism? This webinar explored the story of the path from individual trauma to reconciliation, healing and advocacy. Members in multiple regions shared their successes and challenges in creating platforms for women's stories of incarceration. Participants also learned useful strategies for advocacy and the ways in which the power of place – and the power of women – can build stronger, more resilient communities.
To see the monthly schedule for Conscience Matters, click here.
Wikipedia 101
A Conscience Matters Webinar
February 14 and 15, 2019
Over one billion unique devices connect to Wikimedia projects every month. For cultural organizations, Wikipedia – which is entirely free and highly accessible – is a particularly powerful resource. In February, we welcomed Luisina Ferrante, Coordinator of the Human Rights Wiki Project in Argentina, to speak about the movement for free knowledge and offer fresh strategies for how Sites of Conscience can create the most engaging entries and maximize their exposure on the site. Sessions were offered in English and Spanish.
LGBTQI+ Issues in International Spaces of History and Memory
A Conscience Matters Webinar
January 17, 2019
In this webinar, we discussed LGBTQI+ advocacy with 2 Coalition members, the One Pulse Foundation (USA) and the Memorial Museum of Dominican Resistance (Dominican Republic). The needs and possibilities for LGBTI+ advocacy are different around the world. These 2 institutions explored questions like: How do spaces become LGBT+ memory sites and what do they aim to highlight? How can we make LGBTI+ related issues more visible? Why do we need these spaces?  How can we make LGBTI+ issues more relevant and visible in the context of memorials?
Members can access the recording of the webinar through the Resource Center.
---
Regional Networks Meetings Fall 2018
To support and inspire broad civic action on local human rights issues, the Coalition has developed Regional Networks. By engaging with these dynamic networks, members can coordinate and elevate their individual efforts to remember common histories and address their legacies today. Regional Networks build the capacity of emerging initiatives in each region and strengthen the collective memory of past struggles for human rights. To facilitate this, the Networks meet regularly to explore opportunities for cross-regional exchange and collaboration, providing members with the unique experience of sharing methodologies and best practices across regions. Below are recent meeting dates; 2019 meeting dates are forthcoming. For more information on Networks and how to join meetings, please contact Linda Norris.
The Latin American and Caribbean Network met in Colombia from October 2-4, 2018 to develop a communications and advocacy campaign around enforced disappearances.
The Middle East and North Africa Network convened in Beirut, Lebanon from October 22-24, 2018 to continue work on digital mapping and to explore the development of more physical Sites of Conscience in the region.
The European Network met in Monte Sole, Italy from November 13-16, 2018 to examine the notion of individual responsibility, particularly as European nations continue to struggle with issues such as migration, xenophobia, and a rise in nationalistic sentiments.
---
Memorialization and the Marginalized in Asia:
A Two-Part Webinar Series from Sri Lanka and Nepal
Hosted by the Asia Regional Network, Open to all Coalition members
The main objective of the webinars was to share memorialization experiences between victims/marginalized
communities in Sri Lanka and Nepal. Each webinar provided a space for participants to share their experiences participating in Body Mapping workshops (Sri Lanka) and Embroidery workshops (Nepal).
Friday, September 21st at 5pm

 in Sri Lanka / 5:15pm in Kathmandu / 7:30am in New York
Tuesday, September 25th at 5pm in Sri Lanka / 5:15pm in Kathmandu time / 7:30am in New York
---