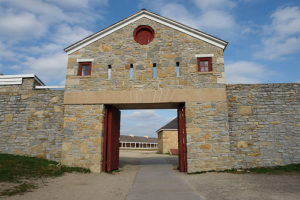 Built in the early 1820s, Historic Fort Snelling played many pivotal roles in the history of the United States from before the Civil War through World War II.
The fort protected fur trade interests of the American Fur Company, was home to Dred and Harriet Scott and other enslaved people, served as base operations for soldiers fighting the U.S.-Dakota War of 1862, and was an induction point for over 300,000 recruits during World War II.
Today, Minnesota's first National Historic Landmark offers a wide variety of living history programs covering a broad spectrum of historical stories.
Minnesota Historical Society: Historic Fort Snelling (USA)
200, Tower Ave
St Paul
MN
55111
America