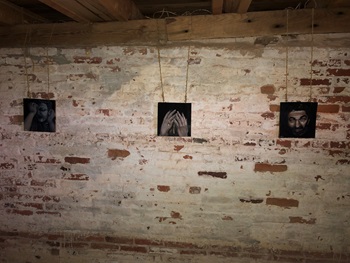 The four Connecticut State Preservation Office Museums are:
The Prudence Crandall Museum is a National Historic Landmark & State Archaeological Preserve, is the original site of a higher education academy for African American young women founded by Crandall in 1833 and forced to close seventeen months later due to mob violence.
The Eric Sloane Museum works to engage with history, arts, contemporary issues, and conservation through the works, collection, and legacy of artist Eric Sloane.
Old New-Gate Prison & Copper Mine is the first chartered copper mine and first state prison in early America. As a museum, we strive to engage with historic and contemporary issues through the exploration and discovery of the site as a copper mine, prison, and tourist attraction.
Henry Whitfield State Museum is the original site of the Whitfield House, built in 1639 by English colonists who entered into a purchase agreement with the Menuncatuck band of the Quinnipiac tribe and renamed the jurisdiction "Guilford." The museum strives to confront its past as a physical reminder of early European colonization and to center the development of the museum, the value system associated with it, and the role it has played to glorify colonialism.
Connecticut State Historic Preservation Office Museums (USA)
450 Columbus Boulevard
Suite 5
Hartford
Connecticut
06103
United States