International Network of Migration Museums
Calls For Solidarity with Refugees
The Migration Museums Network, coordinated by the International Coalition of Sites of Conscience, joins the United Nations in commemorating World Refugee Day on June 20, 2020. As our world continues to battle widespread xenophobia and inequalities, in many ways made more manifest by the COVID-19 pandemic, World Refugee Day is an important opportunity to shine a light on the injustices suffered by refugees and migrants as well as their resilience and contributions to new communities.
As a global network of Migration Museums, all of us come together to stress the importance of amplifying the voices of refugees, preserving their histories, and encouraging our communities to take transformative actions to support them. While we represent vastly diverse groups, cultures, and heritages, the museums in this network embrace our joint responsibility to strengthen and care for each other as global citizens. At a time when hopeful expressions of solidarity with the marginalized are taking hold across continents, World Refugee Day is, too, a global call to action. We encourage everyone to take a step, no matter how big or small, in support of the many steps that refugees take in their journeys to find increased safety for themselves and for their families. Learn more about various events that our participating organizations are hosting in recognition of World Refugee Day by following the hashtag #MigrationMuseums.
Please take a moment to watch this video, Migration Museums Now: A Global Movement, highlighting the role migration museums from six continents are taking to create more just futures for everyone.
The Role of Migration Museums in the 21st Century
Institutions Participating in the Migration Museums Network: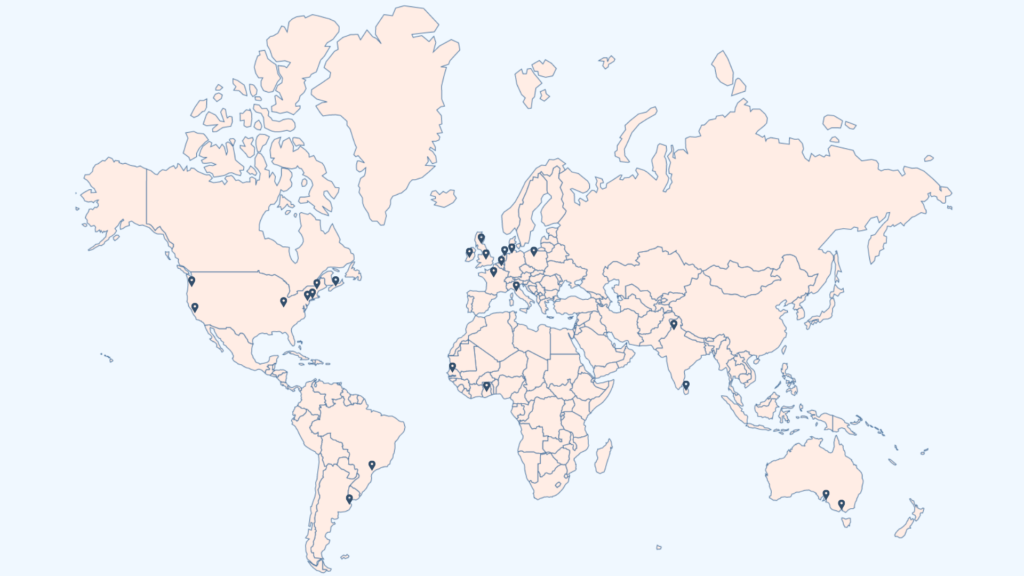 International Migrants Day
December 2020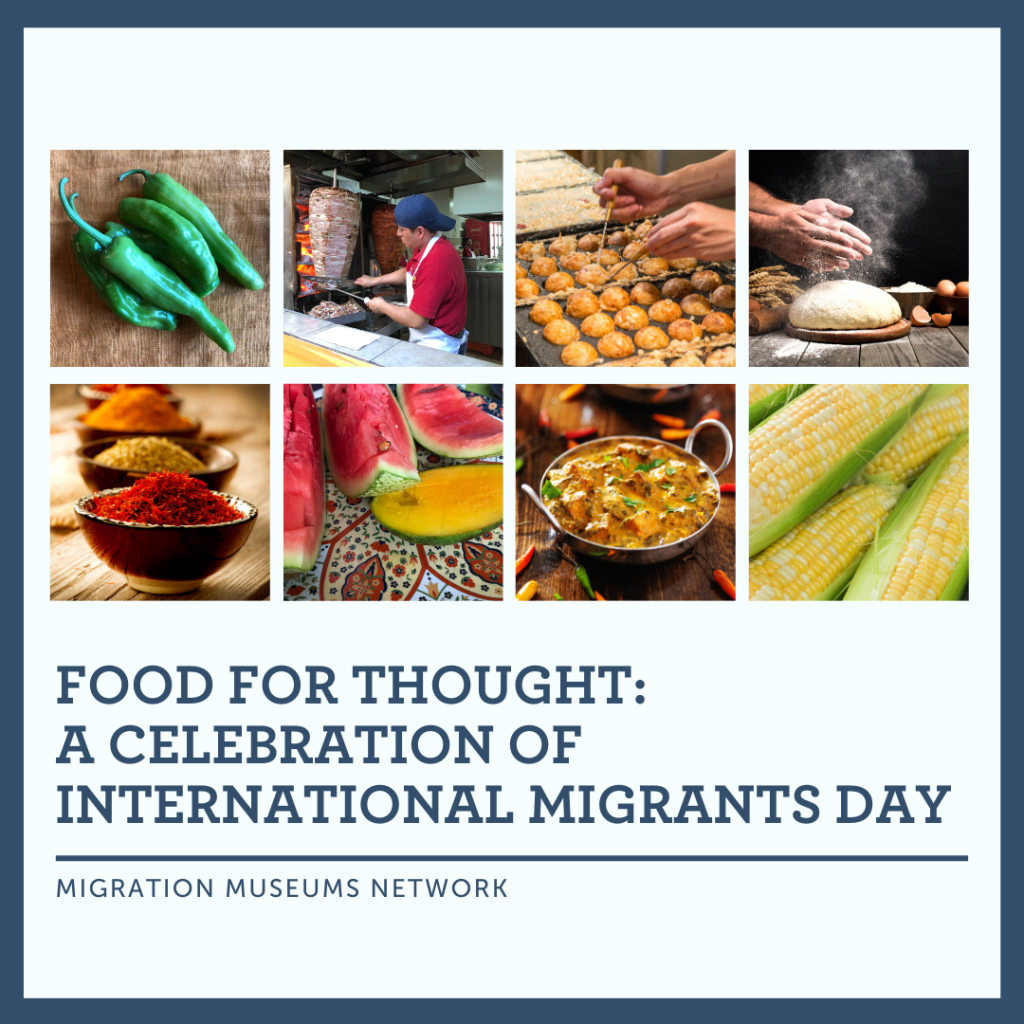 The Migration Museums Network is coordinating a week-long series of virtual activities related to the intersections of food and migration. As seen across history, the lack of access to food or the desire for safety and economic opportunity can impact migration waves. Once they arrive in their new home countries, migrants often rely on food not just for sustenance and financial income, but also to build connections to new friends and neighbors as well as to stay connected to the countries and cultures they left behind. Cooking and sharing meals together can help build a sense of belonging, connectedness, and community among different groups.
To learn more about the Migration Museums Network's activities, click here.
International Migrants Day
December 2019
As a form of commemoration, the Migration Museums Network launched a campaign in December 2019 to virtually celebrate the International Day of the Migrant. For 10 days, December 8 to December 18, members of the network posted information, facts, and supported initiatives related to the enhancement of migrants, immigrants, and refugees' rights. The campaign was presented on social media with the hashtag #MigrationMuseums.
The following images were shared by members during the campaign.
Network Convening Meeting
October 2019
In October 2019, representatives from 17 museums and related organizations, working across a combined 13 nations on 6 continents, met in Antwerp, Belgium. A daylong meeting focused on the guiding question "How can museums take collective action to combat the global rise of xenophobia?"
The result of this meeting was the creation of the Migration Museums Network.